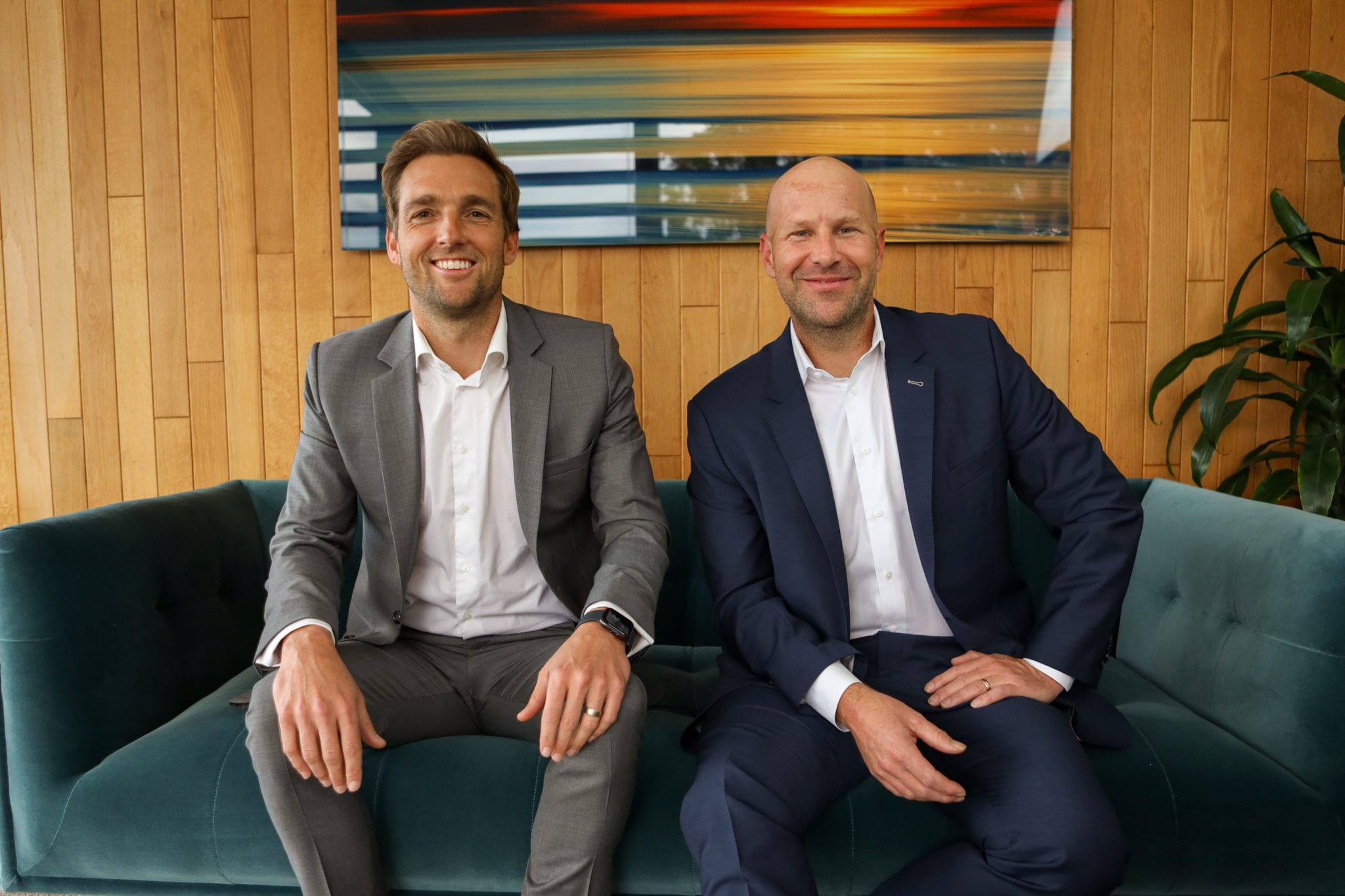 Todd Harris (L) and Daniel Bensen (Tyra)
RA Cap­i­tal aims to take pre­clin­i­cal biotech to Nas­daq as Tyra files S-1 dur­ing sum­mer lull
Ed­i­tor's note: In­ter­est­ed in fol­low­ing bio­phar­ma's fast-paced IPO mar­ket? You can book­mark our IPO Track­er here.
The sum­mer has brought a rel­a­tive breather to the IPO mar­ket af­ter sev­er­al months of boom­ing funds, but the biotech sec­tor saw a new fil­ing last Fri­day in Tyra Bio­sciences.
Based out of Carls­bad, CA, Tyra pen­ciled in a $100 mil­lion ask ahead of the week­end, com­ing less than five months af­ter it com­plet­ed a $106 mil­lion Se­ries B. Tyra's ul­ti­mate raise may prove greater than the ini­tial es­ti­mate as it's raised near­ly $160 mil­lion over­all, but the biotech has yet to get any of its ex­per­i­men­tal drugs in­to hu­man test­ing, with the lead pro­gram for blad­der can­cer ex­pect­ed to see an IND fil­ing in mid-2022.
RA Cap­i­tal Man­age­ment and Box­er Cap­i­tal have been there every step of the way for Tyra, and each will take home a nice IPO prize by virtue of own­ing a near­ly 20% stake pre-of­fer­ing. Al­ta Part­ners and Canaan have al­so con­tributed re­peat­ed­ly, lead­ing to 13% and 14.6% stakes, re­spec­tive­ly.
Tyra's stat­ed goals all deal with en­sur­ing can­cer pa­tients can con­tin­ue tar­get­ed treat­ment should their tu­mors mu­tate or see their ther­a­pies stop work­ing. The biotech has de­vel­oped a plat­form it calls SNAP, which in­volves shoot­ing X-ray beams to dis­cov­er the three-di­men­sion­al struc­ture of a par­tic­u­lar pro­tein.
It's not a new ap­proach, but Tyra is hop­ing to dif­fer­en­ti­ate it­self with a team that re­peat­ed­ly looks over the mod­els sev­er­al times per week, get­ting as close to an atom-by-atom per­spec­tive of its can­di­dates' bind­ing process as it can. The pipeline as a whole will be tar­get­ed at the fi­brob­last growth fac­tor re­cep­tor, or FGFR, fam­i­ly, with the lead pro­gram start­ing off at FGFR3.
Known as TYRA-300, the can­di­date is be­ing stud­ied in mus­cle in­va­sive blad­der can­cer and sol­id tu­mors. The MIBC field has on­ly seen one FDA-ap­proved FGFR3 in­hibitor, and Tyra is aim­ing to po­si­tion it­self as a sec­ond-gen­er­a­tion play­er by de­sign­ing TYRA-300 to avoid the phe­nom­e­non of "gate­keep­er mu­ta­tions" that it says have lim­it­ed the ef­fi­ca­cy of that drug, J&J's Balver­sa.
Funds from the IPO will go to­ward launch­ing a Phase I/II clin­i­cal tri­al for this pro­gram and tak­ing it through the Phase I por­tion, though it's un­clear when the study will be­gin — and how much Tyra will spend — giv­en the IND is like­ly about a year away. The biotech al­so out­lined fund­ing plans for two oth­er pro­grams in the S-1: an FGFR2 in­hibitor and a sep­a­rate FGFR3 pro­gram for achon­dropla­sia.
Two founders and mem­bers of Tyra's C-suite will be adding to their per­son­al bank ac­counts as well. CEO Todd Har­ris gets a 7.2% stake ahead of the IPO, while COO Daniel Bensen has a 2.7% piece of the pie.
Though the groundswell of biotech IPOs has slowed down in Au­gust, 2021 is still on pace to eclipse 2020's record year. More than 80 com­pa­nies have com­bined to raise near­ly $13 bil­lion, in the first sev­en and a half months of the year, per the End­points News' tal­ly. Last year, 91 biotechs raised $16.5 bil­lion in IPOs, ac­cord­ing to Nas­daq fig­ures.