RA Cap­i­tal jumps in­to the melee on TTR amy­loi­do­sis, back­ing a $91M de­vel­op­ment plan for a Bridge­Bio drug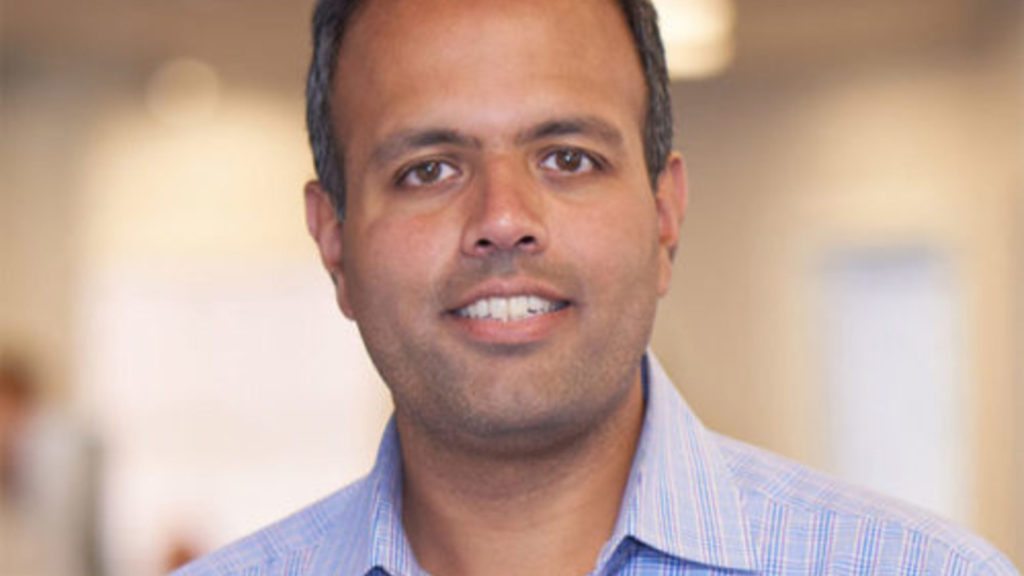 RA Cap­i­tal's Ra­jeev Shah is gam­bling on a mid-stage drug for TTR amy­loi­do­sis, look­ing to take the field against a well ad­vanced slate of ri­vals from Pfiz­er, Al­ny­lam and Io­n­is.
Shah, one of the prin­ci­pals at RA, is join­ing the board at Bridge­Bio's Ei­dos Ther­a­peu­tics af­ter lead­ing a $64 mil­lion fi­nanc­ing to pay for the mid-stage work on AG10. The mon­ey, they say, should take them to the thresh­old of a piv­otal pro­gram. In ad­di­tion to RA and Bridge­Bio, the slate of in­vestors in this fundrais­ing in­cludes Janus Hen­der­son, Viking Glob­al In­vestors, Ais­ling Cap­i­tal, Per­cep­tive Ad­vi­sors, Cor­morant As­set Man­age­ment and Amzak Health In­vestors.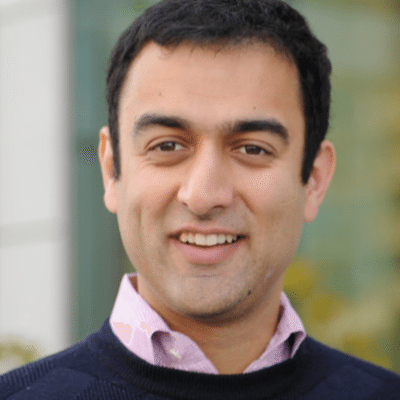 Neil Ku­mar
"Our clin­i­cal da­ta demon­strate that AG10 has a safe, well-tol­er­at­ed pro­file and is able to sta­bi­lize 100% of plas­ma TTR at peak con­cen­tra­tions and pro­vide av­er­age lev­els of sta­bi­liza­tion greater than 95% at steady-state," said Ei­dos CEO — and Bridge­Bio en­tre­pre­neur — Neil Ku­mar, who's al­ready put in $26 mil­lion. "Giv­en that in­creas­ing lev­els of sta­bi­liza­tion have yield­ed pro­gres­sive­ly bet­ter clin­i­cal re­sults in past tri­als, our near-com­plete lev­els of sta­bi­liza­tion sug­gest that AG10 could be a best-in-class so­lu­tion. We are tar­get­ing AT­TR at its source by sta­bi­liz­ing TTR, an ap­proach that is val­i­dat­ed by ge­net­ics and clin­i­cal da­ta."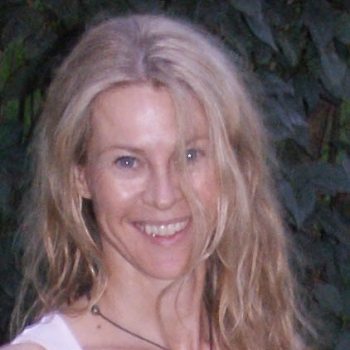 Is­abel­la Graef
The drug was ini­tial­ly ad­vanced by Is­abel­la Graef at Stan­ford and Mamoun Al­hamad­sheh, the com­pa­ny sci­en­tif­ic co-founders, who nailed down pre­clin­i­cal ev­i­dence that the drug can sta­bi­lize TTR and pre­vent the cas­cade of events that caus­es the dis­ease — a dis­ease mod­i­fy­ing ap­proach that will now head to the clin­ic. The founders say that the small mol­e­cule has a unique mode of bind­ing that "mim­ics a nat­u­ral­ly-oc­cur­ring, dis­ease-pro­tec­tive mu­ta­tion."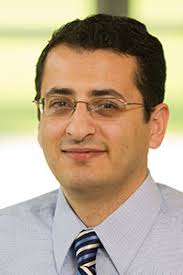 Mamoun Al­hamad­sheh
That pro­file puts them on the same path­way that much more ad­vanced ther­a­pies at Al­ny­lam and Io­n­is are on. And just days ago Pfiz­er un­ex­pect­ed­ly land­ed in the mid­dle of the pack with pos­i­tive Phase III da­ta for tafamidis.
Ku­mar has been steadi­ly ex­pand­ing the line­up of sub­sidiary op­er­a­tions at Bridge­Bio, will­ing to bet on a slate of ther­a­pies in search of a hand­ful that could make it on the mar­ket. That strat­e­gy at­tract­ed $135 mil­lion in fi­nanc­ing last year, with KKR com­ing back in to co-lead the round, joined by Viking Glob­al In­vestors, Per­cep­tive Ad­vi­sors, AIG, Ais­ling Cap­i­tal, Cor­morant Cap­i­tal and Janus Funds.
---
Im­age: Ra­jeev Shah. RA CAP­I­TAL