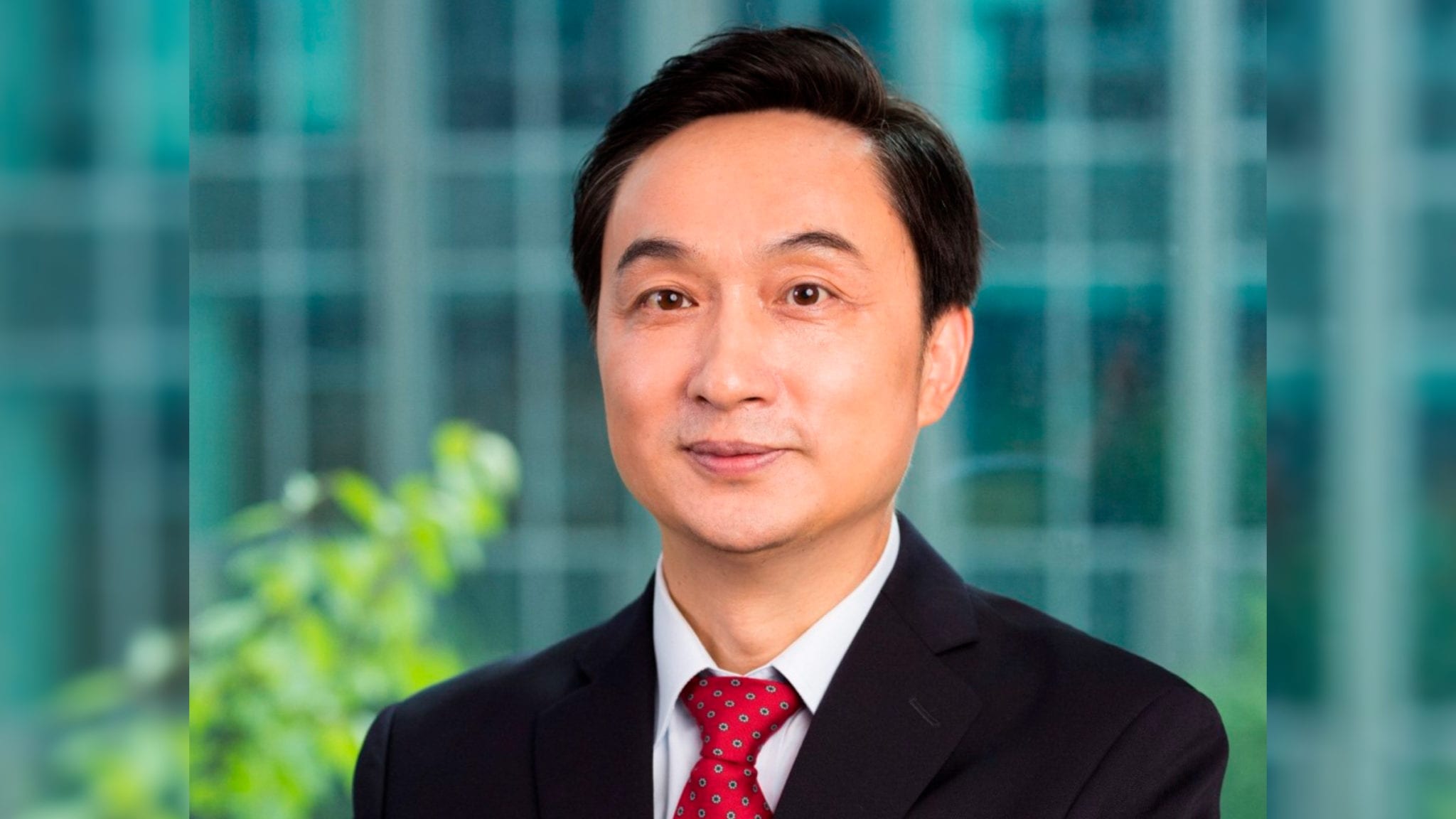 Junshi CEO Ning Li (Junshi)
Rac­ing ahead of Mer­ck and In­novent, Jun­shi de­clares PhI­II suc­cess on can­cer that won them 'break­through' sta­tus
Ear­ly this month, the FDA hand­ed Jun­shi Bio­sciences an agency first: A break­through des­ig­na­tion for a PD-(L)1 ther­a­py out of Chi­na. Now, the Shang­hai-based biotech is de­clar­ing piv­otal suc­cess.
Jun­shi said Tues­day that, in an in­ter­im analy­sis, their lead drug Tori­pal­imab had im­proved pro­gres­sion free sur­vival for pa­tients with re­cur­rent or metasta­t­ic forms of a rare can­cer called na­sopha­ryn­geal car­ci­no­ma. Jun­shi did not re­lease any num­bers, but the 2-year-long Phase III study, com­par­ing chemother­a­py and tori­pal­imab to chemo alone, had been set to en­roll 280 pa­tients.
The biotech said they would sub­mit for ap­proval in Chi­na short­ly, with oth­er coun­tries fol­low­ing soon af­ter. The news po­si­tions Jun­shi to be the first to gain ap­proval in a tu­mor that, while over­looked through much of the PD-1 race, is al­so now be­ing pur­sued by Mer­ck and In­novent.
Jun­shi has long been one of the top PD-1 com­peti­tors in Chi­na. In 2018, they won the coun­try's first home-grown PD-1 ap­provals, tak­ing home a $394 mil­lion IPO in the process, beat­ing out In­novent and BeiGene. BeiGene, though, snared the first US ap­proval for a Chi­nese drug de­vel­op­er and In­novent has part­nered with Eli Lil­ly to get their own US okay.
PD-1s are en­trenched enough by now that break­through des­ig­na­tions — for US or ex-US com­pa­nies — is a rar­i­ty but Jun­shi won one by chas­ing a ma­lig­nan­cy that few oth­er PD-1 de­vel­op­ers had pur­sued. Na­sopha­ryn­geal car­ci­no­ma, one of a hand­ful that can be trig­gered by Ep­stein-Barr virus, is most com­mon in South­east Asia and ex­ceed­ing­ly rare in the US.
No­var­tis in­clud­ed it in stud­ies that test­ed their check­point in­hibitors on a range of sol­id tu­mors and the Na­tion­al Can­cer In­sti­tute even ran a 45-per­son study test­ing Op­di­vo in the in­di­ca­tion — find­ing a 20.5% re­sponse rate — but Jun­shi was one of on­ly a cou­ple com­pa­nies to bring it in­to Phase III.
It was part of CEO Ning Li's strat­e­gy to fo­cus on rar­er can­cers, par­tic­u­lar­ly ones that are some­what more com­mon in Chi­na. The com­pa­ny es­ti­mates there were about 129,000 new cas­es of the tu­mor in 2018. Al­though many pa­tients have their can­cers treat­ed and cleared ear­ly, those di­ag­nosed once the tu­mor has metas­ta­sized face a more dif­fi­cult prog­no­sis. Jun­shi es­ti­mates a 5-year sur­vival rate of un­der 10% for those with ad­vanced dis­ease.
Jun­shi isn't alone, though, in chas­ing the in­di­ca­tion. In­novent and an­oth­er Chi­nese drug de­vel­op­er, Jiang­su Hen­gRui Med­i­cine, have each put their PD-1s in Phase III stud­ies for na­sopha­ryn­geal car­ci­no­ma and in the US, Mer­ck has en­rolled 233 pa­tients in a tri­al they launched in 2015. It is sched­uled to be com­plet­ed lat­er this year.