Rac­ing No­var­tis on Eylea ri­val, the FDA trips up Re­gen­eron at the fin­ish line
An ag­gres­sive Re­gen­eron $REGN has run in­to a road­block in its quest to get out ahead of a po­ten­tial Eylea ri­val from No­var­tis.
The big biotech, not known for ca­su­al­ly ced­ing mar­ket ter­ri­to­ry to any com­peti­tor, says its sup­ple­men­tal BLA for its once-every-12 week dose of Eylea for wet, age-re­lat­ed mac­u­lar de­gen­er­a­tion has been re­ject­ed by the FDA.
Fac­ing an Au­gust 11 PDU­FA dead­line, says Re­gen­eron, the FDA kicked out the ap­pli­ca­tion "due to on­go­ing la­bel­ing dis­cus­sions" — and that could in­di­cate a big ad­van­tage for its ri­vals at No­var­tis.
Re­gen­eron isn't say­ing what the stick­ing points are, but with No­var­tis' RTH258 $NVS breath­ing down its neck, a prob­lem with the la­bel could play a ma­jor role in the an­tic­i­pat­ed show­down be­tween the two com­pa­nies.
Rather than start over with a new ap­pli­ca­tion, Re­gen­eron says it ex­pects to get through la­bel ne­go­ti­a­tions and get a de­ci­sion from reg­u­la­tors in a cou­ple of months. A spokesper­son for Re­gen­eron ex­plains to me that that is be­cause they are mak­ing a Class 1 re­sub­mis­sion, which starts the count­down clock over at 2 months once the added in­for­ma­tion ar­rives.
An­a­lysts aren't go­ing to be hap­py about even a short in­ter­rup­tion here, or an in­di­ca­tion that Re­gen­eron may be left in an un­com­pet­i­tive sit­u­a­tion.
Jef­feries' an­a­lyst Biren Amin called the set­back a sur­prise, and not­ed that the de­lay could be ex­tend­ed if Re­gen­eron feels a need to go be­yond the Phase IV da­ta it had sup­plied for the sBLA. "We think REGN may bring up the AL­TAIR da­ta how­ev­er that would be con­sid­ered a ma­jor da­ta amend­ment and re­quire a more sign­fi­ciant FDA re­view," Amin not­ed.
Eylea's $5 bil­lion in rev­enue makes it the pro­duc­tive cash cow that sup­ports the com­pa­ny's R&D work and co-com­mer­cial­iza­tion pacts with Sanofi on a slate of new, up-and-com­ing drugs. But the ag­ing fran­chise has been peak­ing out, leav­ing an­a­lysts a lit­tle dis­sat­is­fied with its big earn­er. New drug sales, though, are on the rise. And Re­gen­eron and Sanofi are al­so ex­pect­ed to pick up a near-term ap­proval for cemi­plimab, the world's sixth PD-1/L1 drug.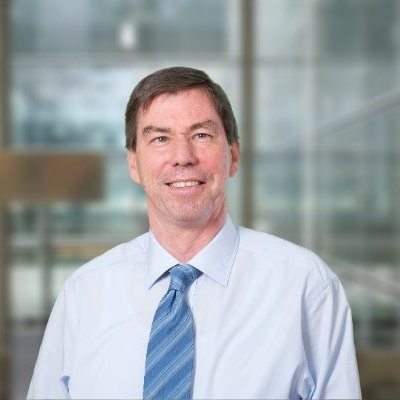 Dirk Sauer
No­var­tis, mean­while, has been ac­cel­er­at­ing its work on the com­pet­ing drug RTH258, lean­ing heav­i­ly on its 12-week dos­ing sched­ule to of­fer an ear­li­er treat­ment reg­i­men for pa­tients who un­der­stand­ably may pre­fer few­er eye in­jec­tions.
No­var­tis knows it will have a fight on its hands, but be­lieves they're po­si­tioned to over­come Re­gen­eron on its home turf.
"I can't spec­u­late on the FDA la­bel for Eylea or for ours, but the da­ta are not the same," Dirk Sauer, head of No­var­tis' oph­thal­mol­o­gy unit, told us a few months ago. "We did a prospec­tive analy­sis, while they went back and did a ret­ro­spec­tive analy­sis. Ret­ro­spec­tive analy­ses, from an an­a­lyt­i­cal and sta­tis­ti­cal point of view, are weak­er."