Ra­maswamy's Der­ma­vant bags GSK's PhI­II-ready pso­ri­a­sis drug in $330M deal — eye­ing a ma­jor league con­test
Vivek Ra­maswamy got start­ed in biotech pay­ing a pit­tance for a failed Alzheimer's drug at Glax­o­SmithK­line — which flopped mis­er­ably in Phase III. Now one of his biotech com­pa­nies is go­ing back to GSK for a new drug to put in the late-stage pipeline, but the pen­ny ante game is over.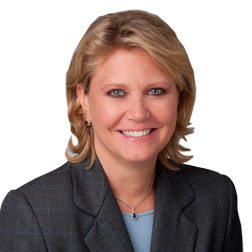 Jack­ie Fouse
Der­ma­vant, helmed by Cel­gene vet Jack­ie Fouse, has inked a $330 mil­lion deal to buy the Phase III-ready tap­inarof (GSK2894512), with close to $200 mil­lion of that com­ing in an up­front pay­ment. The drug has scored pos­i­tive Phase II da­ta, putting it in­to the line­up of ex­per­i­men­tal drugs fol­low­ing Dupix­ent from Sanofi and Re­gen­eron. And that will set the bar for suc­cess in pso­ri­a­sis and atopic der­mati­tis at a very high lev­el.
The deal marks the lat­est move by Glax­o­SmithK­line chief Em­ma Walm­s­ley in re­vamp­ing the pipeline in an­tic­i­pa­tion of an evolv­ing strate­gic shift un­der new R&D boss Hal Bar­ron, which will in­clude a much big­ger fo­cus on late-stage on­col­o­gy pro­grams.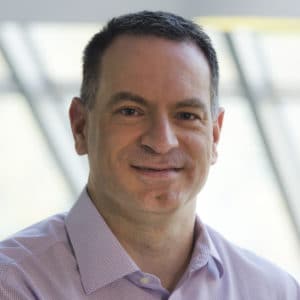 John Lep­ore
Not­ed GSK SVP John Lep­ore:
We have tak­en a strate­gic de­ci­sion to di­vest or part­ner med­i­cines in our R&D port­fo­lio that are a bet­ter fit for oth­er com­pa­nies al­low­ing us to con­cen­trate our re­sources on oth­er promis­ing as­sets.
If they're suc­cess­ful, Der­ma­vant will be up against some big league ri­vals. But is it good enough?
The non­s­teroidal an­ti-in­flam­ma­to­ry top­i­cal cream— which ac­ti­vates the aryl hy­dro­car­bon re­cep­tor — hasn't been a high-pro­file agent. But re­searchers have high­light­ed promis­ing da­ta to un­der­score its po­ten­tial.
The deal comes a year af­ter Roche out­li­censed a dis­ap­point­ing le­brik­izum­ab to Der­mi­ra.
It al­so fol­lows some big moves at Ra­maswamy's Roivant com­pa­nies, which has been re­or­ga­nized in the wake of the Ax­o­vant fail­ures. The changes, though, haven't changed Ra­maswamy's in­ten­tion of build­ing a ma­jor play­er with many dif­fer­ent arms grap­pling with a wide va­ri­ety of dis­eases.