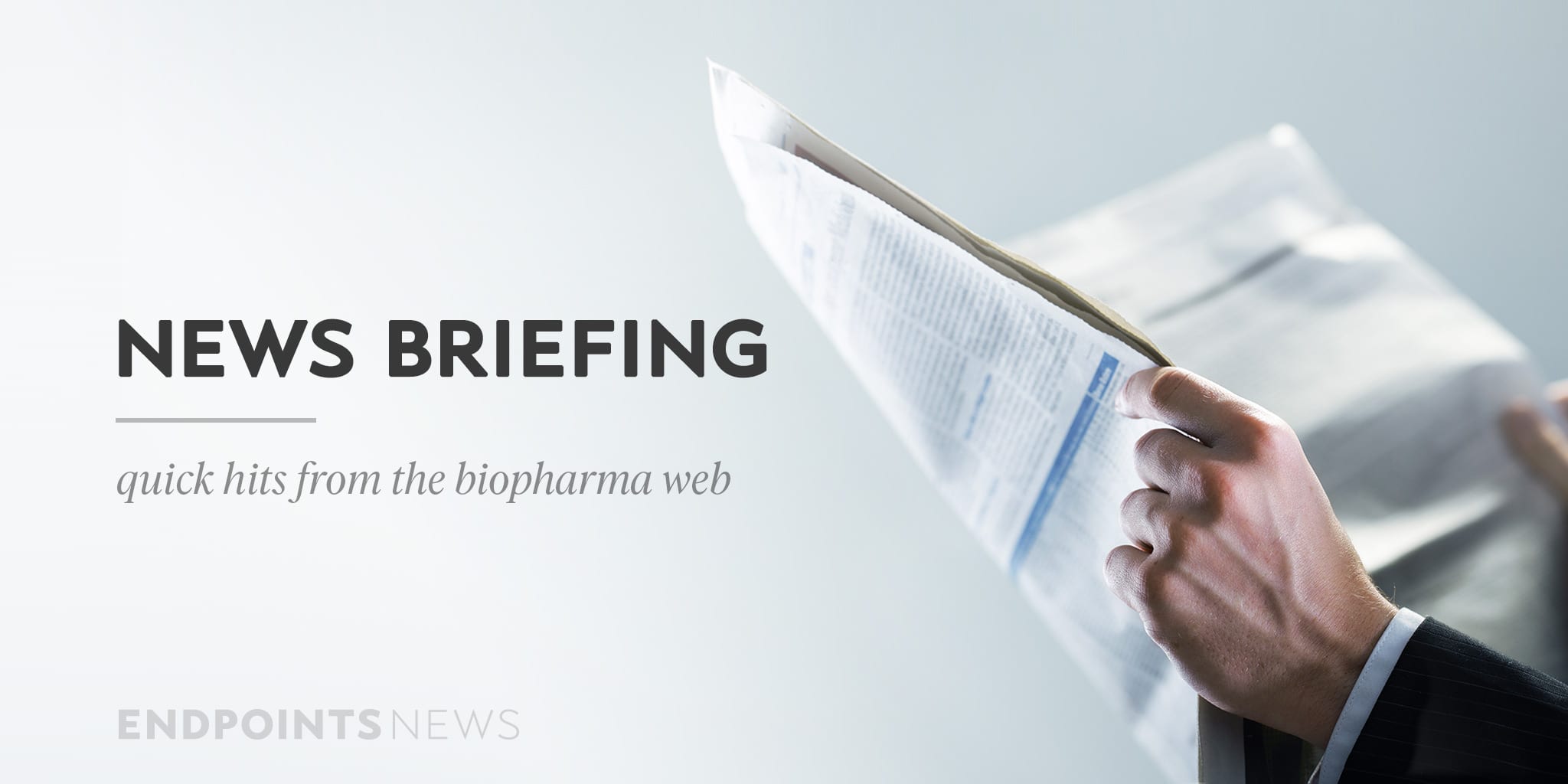 Ra­mona Se­queira to be­come PhRMA's first fe­male chair; McK­in­sey reach­es near­ly $574 mil­lion set­tle­ment over in­volve­ment in opi­oid cri­sis
PhRMA is get­ting its first fe­male board chair.
On Thurs­day, the trade as­so­ci­a­tion cel­e­brat­ed news that Ra­mona Se­queira, pres­i­dent of Take­da's US busi­ness, has been named chair-elect. The for­mer board trea­sur­er is set to step up next year, leav­ing her role to No­var­tis CEO Vas Narasimhan.
"Over the past year, the pub­lic has wit­nessed first-hand, the ben­e­fits of in­no­v­a­tive sci­ence as our in­dus­try quick­ly and safe­ly worked to­geth­er to ad­dress one of the great­est health care chal­lenges of our time," Se­queira said in a state­ment. "Yet, there con­tin­ues to be op­por­tu­ni­ty to im­prove pub­lic per­cep­tion of our in­dus­try."
Se­queira said build­ing trust across the in­dus­try is a key pri­or­i­ty, "es­pe­cial­ly among com­mu­ni­ties who con­tin­ue to feel the dis­par­i­ties and in­equities of our health care sys­tem."
The Mc­Mas­ter Uni­ver­si­ty grad has been with Take­da since 2015, where she leads the US busi­ness unit and glob­al port­fo­lio com­mer­cial­iza­tion. Be­fore that, she spent sev­er­al years at Eli Lil­ly in com­mer­cial lead­er­ship and gen­er­al man­age­ment roles span­ning Cana­da, Eu­rope and the US.
Se­queira will re­place Eli Lil­ly CEO David Ricks, who as­sumed his role as board chair back in De­cem­ber.
McK­in­sey reach­es near­ly $574 mil­lion set­tle­ment over in­volve­ment in opi­oid cri­sis
McK­in­sey & Com­pa­ny has agreed to pay near­ly $574 mil­lion to set­tle claims that it helped drug­mak­ers — in­clud­ing Oxy­Con­tin man­u­fac­tur­er Pur­due Phar­ma — ag­gres­sive­ly mar­ket opi­oid painkillers, spurring a dead­ly epi­dem­ic.
The set­tle­ment was reached with at­tor­neys gen­er­al from 47 states, five ter­ri­to­ries and DC. McK­in­sey still de­nies the al­le­ga­tions, and the set­tle­ment con­tains no ad­mis­sion of guilt.
Ac­cord­ing to court doc­u­ments, McK­in­sey sold mar­ket­ing ideas to Pur­due for more than 15 years, in­clud­ing be­fore and af­ter Pur­due's 2007 guilty plea for felony mis­brand­ing. McK­in­sey al­leged­ly helped Pur­due de­vise plans to "tur­bocharge" sales un­der a strat­e­gy they called "Evolve 2 Ex­cel­lence," which sig­nif­i­cant­ly in­creased Oxy­Con­tin sales, a doc­u­ment filed in Mass­a­chu­setts court states..
"Ear­ly in their re­la­tion­ship, McK­in­sey ad­vised Pur­due that it could in­crease Oxy­Con­tin sales through physi­cian tar­get­ing and spe­cif­ic mes­sag­ing to pre­scribers," the doc­u­ment al­leges. "These McK­in­sey strate­gies formed the pil­lars of Pur­due's sales tac­tics for the next fif­teen years."
The set­tle­ment mon­ey will be used by the states to ad­dress the im­pact of the opi­oid epi­dem­ic. And McK­in­sey has reaf­firmed that it will no longer ad­vise clients on any opi­oid-re­lat­ed busi­ness any­where in the world.
""We chose to re­solve this mat­ter in or­der to pro­vide fast, mean­ing­ful sup­port to com­mu­ni­ties across the Unit­ed States. We deeply re­gret that we did not ad­e­quate­ly ac­knowl­edge the trag­ic con­se­quences of the epi­dem­ic un­fold­ing in our com­mu­ni­ties. With this agree­ment, we hope to be part of the so­lu­tion to the opi­oid cri­sis in the U.S.," McK­in­sey's glob­al man­ag­ing part­ner Kevin Snead­er said in a state­ment.
Strides de­merges biotech busi­ness un­der Stelis
Strides Phar­ma Sci­ence — a phar­ma­ceu­ti­cal com­pa­ny based in Ban­ga­lore, In­dia — is de­merg­ing its biotech busi­ness un­der Stelis Bio­phar­ma, it an­nounced on Thurs­day.
The board of di­rec­tors is form­ing a com­mit­tee to "ex­plore var­i­ous op­tions of val­ue dis­cov­ery," in­clud­ing list­ing the busi­ness on a stand­alone ba­sis, ac­cord­ing to a state­ment.
For rea­son­ing, Strides said that Stelis has com­plet­ed its in­cu­ba­tion phase and is en­ter­ing a growth phase, for which it will need $100 mil­lion to fund pro­grams over the next three years.
"As Strides fo­cus­es on build­ing its Core Phar­ma busi­ness, it will not par­tic­i­pate in the new fund­ing round," a state­ment read.