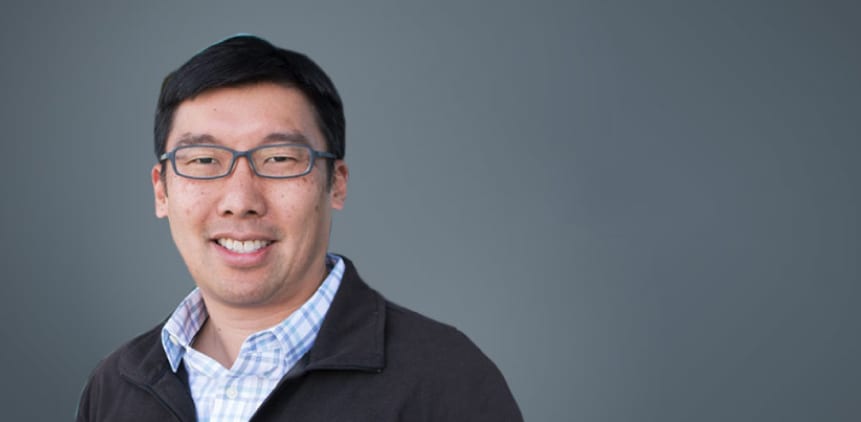 RAPT signs on with strug­gling Han­mi for Asian en­trance of can­cer ther­a­py aimed at 'charged tu­mors'
In the ear­ly 60s, two British vi­rol­o­gists an­a­lyz­ing tu­mor cells from Ugan­da made a land­mark sci­en­tif­ic dis­cov­ery that would lead to a land­mark sci­en­tif­ic er­ror.
They dis­cov­ered the first can­cer-caus­ing virus, lat­er epony­mous­ly named Ep­stein-Barr, and Amer­i­ca — fresh off the po­lio vac­cine's un­prece­dent­ed suc­cess — was ready to be­lieve that most can­cers were caused by virus­es and thus could be cured by vac­cines. The prob­lem was sim­ple: Most can­cers weren't, and the ones caused by Ep­stein-Barr most­ly af­flict­ed peo­ple oceans away from Wash­ing­ton DC, where the Na­tion­al Can­cer In­sti­tute be­gan spend­ing mil­lions on the sub­field.
So as RAPT Ther­a­peu­tics watched the ear­ly Phase I re­sults roll in last year on a treat­ment aimed large­ly at virus-fu­eled tu­mors, they be­gan plan­ning to cross the Pa­cif­ic. To­day they an­nounced a col­lab­o­ra­tion with South Ko­rea's Han­mi Phar­ma­ceu­ti­cals worth $10 mil­lion up­front and up to $108 mil­lion in po­ten­tial de­vel­op­ment and sales mile­stones.
"It pro­vides ad­di­tion­al shots on goal and more proof-of-con­cept da­ta," RAPT CEO Bri­an Wong told End­points News. "The sec­ond thing it does is pro­vide a piv­ot to Asia."
The deal came af­ter sev­er­al months of ne­go­ti­a­tions with a va­ri­ety of Asian play­ers in mul­ti­ple coun­tries, Wong said. It will give Han­mi an ex­clu­sive li­cense to de­vel­op and com­mer­cial­ize RAPT's lead prod­uct, FLX475, for can­cer in South Ko­rea, Chi­na, Hong Kong and Tai­wan. Han­mi will aug­ment an ex­ist­ing Phase I/II and be­gin their own Phase II in par­al­lel with a forth­com­ing US Phase II.
Formed from spare parts left­over af­ter Bris­tol-My­ers Squibb bought Flexus in 2015, RAPT – known as FLX Bio un­til this past May – tar­gets what they call "charged tu­mors." These are tu­mors that have all the com­po­nents to be hit by the body's im­mune re­sponse but sur­vive by har­ness­ing reg­u­la­to­ry T cells.
These T cells are meant to sup­press the im­mune sys­tem and stop the body from at­tack­ing healthy cells, but a tu­mor can al­so some­times use them to sur­vive. FLX475 blocks a path­way on those cells called CCR4, and RAPT thinks that will pre­vent them from en­ter­ing the tu­mor and turn­ing down the im­mune re­sponse.
And these charged tu­mors hap­pen to in­clude many virus-as­so­ci­at­ed can­cers and oth­ers, such as gas­tric can­cer, that are more preva­lent in Asia.
"We are run­ning our own glob­al tri­als but we re­al­ly we couldn't ac­cess all of the charged tu­mors," Wong said. "This is what the col­lab­o­ra­tion al­lows us to do."
For RAPT, the part­ner­ship comes af­ter its hopes of a $70-mil­lion-plus IPO got cold-shoul­dered by an oth­er­wise pop­ping sum­mer biotech mar­ket. Ul­ti­mate­ly, they set­tled for rais­ing $36 mil­lion on 3 mil­lion shares.
For Han­mi, the small biotech deal comes af­ter it's been spurned by its old deep-pock­et­ed part­ners. J&J and Eli Lil­ly dumped two deals with the com­pa­ny this year worth a com­bined $1.5 bil­lion, and of course, in 2016 Boehringer In­gel­heim abrupt­ly walked out of a $730 mil­lion part­ner­ship af­ter Han­mi failed to re­port pa­tient deaths in a tri­al.