Ready to de­clare a de­fin­i­tive come­back in two months, Im­munomedics stops PhI­II ear­ly, re­cruits new CEO
More than a year ago, hit by a sur­prise com­plete re­sponse let­ter from the FDA, Im­munomedics bid its then-CEO, Michael Pehl, adieu and be­gan a 15-month quest to re­solve the man­u­fac­tur­ing is­sues cit­ed in the CRL and seek a new leader — all the while mov­ing for­ward with a Phase III study on its lead drug for metasta­t­ic triple-neg­a­tive breast can­cer.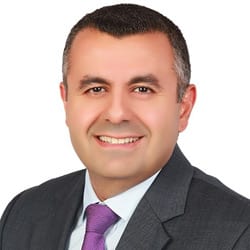 Harout Se­mer­jian
To­day the biotech said their stars are fi­nal­ly align­ing. Not on­ly is No­var­tis On­col­o­gy vet Harout Se­mer­jian com­ing on board as CEO to steer what they be­lieve will be a smooth sail to a new PDU­FA date in June, Im­munomedics has al­so been in­formed that their late-stage tri­al can be stopped ear­ly due to "com­pelling ev­i­dence of ef­fi­ca­cy."
The turn­around is not ex­act­ly com­plete but it's enough to win in­vestors over, near­ly dou­bling its shares $IM­MU to $18.77.
The rec­om­men­da­tion by the da­ta safe­ty mon­i­tor­ing com­mit­tee means that Im­munomedics doesn't need to wait un­til a cer­tain num­ber of pa­tients to progress be­fore they be­gin an­a­lyz­ing the da­ta.
The Phase III AS­CENT study was de­signed to eval­u­ate how its an­ti­body-drug con­ju­gate dubbed sac­i­tuzum­ab govite­can im­pacts pro­gres­sion-free sur­vival, over­all sur­vival and re­sponse rates com­pared to chemother­a­py.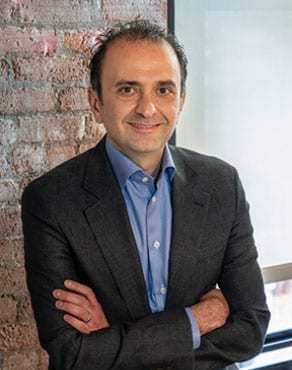 Be­hzad Ag­haz­adeh
The plan is to sub­mit the re­vised sta­tis­ti­cal analy­sis plan to the FDA in a mat­ter of hours, ex­ec­u­tive chair­man Be­hzad Ag­haz­adeh told End­points News Mon­day morn­ing.
"More im­por­tant­ly, it's not so much that we don't have to wait any longer for pa­tients to progress, the in­de­pen­dent da­ta safe­ty mon­i­tor com­mit­tee is in­di­cat­ing to us that the tri­al was suc­cess­ful," he said.
He cau­tious­ly added that the ex­perts on the com­mit­tee ap­pear to in­di­cate that in ad­di­tion to the pri­ma­ry end­point in PFS, they are al­so see­ing pos­i­tive trends on oth­er end­points.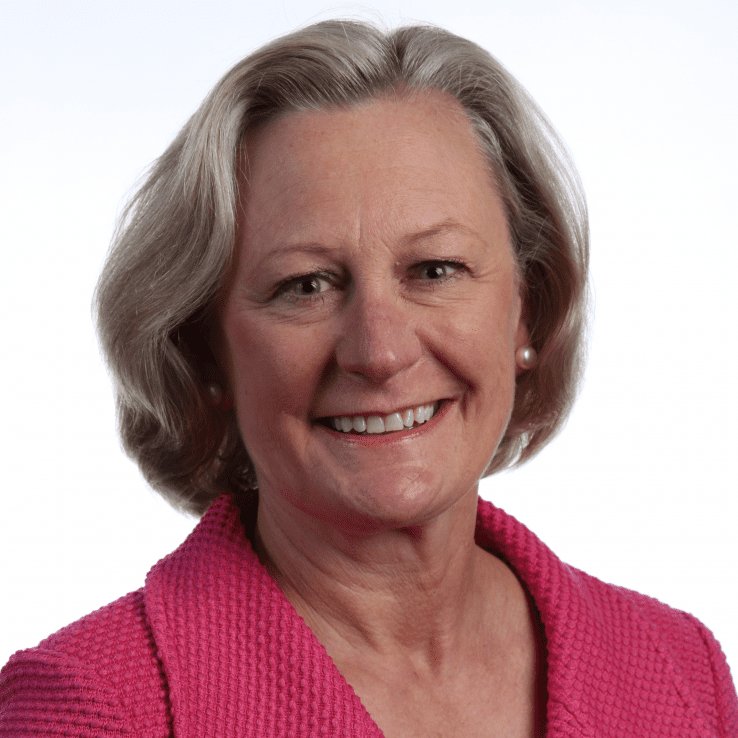 Julie Gralow
Julie Gralow, a Fred Hutch re­searcher who chaired the DSMC, called the re­sults "re­mark­able" — a com­ment that in­spired Cowen's Phil Nadeau to note "there is lit­tle ques­tion that sac­i­tuzum­ab will soon be­come stan­dard of care in the treat­ment of re­lapsed and re­frac­to­ry mTNBC."
To be clear, none of that should fac­tor in­to the FDA's on­go­ing re­view of sac­i­tuzum­ab govite­can. Ag­haz­adeh still ex­pects an ac­cel­er­at­ed ap­proval by June 2. Af­ter all, ac­cord­ing to the com­pa­ny, the on­ly is­sues stop­ping reg­u­la­tors from do­ing so the first time around had to do with man­u­fac­tur­ing and oth­er pro­ce­dur­al mat­ters dis­cov­ered dur­ing in­spec­tions. Scott Canute, a board mem­ber who was tapped as ex­ec­u­tive di­rec­tor up­on Pehl's de­par­ture, has helped en­sure re­me­di­a­tion is in place to ad­dress those con­cerns.
On the oth­er hand, de­spite the short­ened time­line, a full ap­proval wouldn't come un­til 6, 9, or even 12 months from now.
Im­munomedics has pre­vi­ous­ly pre­sent­ed Phase II da­ta sug­gest­ing a 33% re­sponse rate and a me­di­an du­ra­tion of re­sponse of 7.7 months.
"It is 2 or 3 times high­er based on what we would ex­pect in chemother­a­py," Ag­haz­adeh, who al­so man­ages Avoro Cap­i­tal (for­mer­ly ven­Bio Se­lect Ad­vi­sor), said. "For the re­sponse rate, gen­er­al­ly we would ex­pect high sin­gle-dig­it, low dou­ble-dig­it re­spons­es. And we would ex­pect about 3 to 4 months of du­ra­tion for chemother­a­py."
For Nadeau, it all bodes well for fur­ther clin­i­cal de­vel­op­ment of sac­i­tuzum­ab govite­can, with 2025 sales pegged at $1.2 bil­lion:
With sac­i­tuzum­ab pro­duc­ing sim­i­lar Ph. II da­ta in r/r ER+/HER2- mBC and mTNBC, we think the AS­CENT re­sults par­tial­ly de-risk sac­i­tuzum­ab's de­vel­op­ment in r/r ER+/HER2- mBC. IM­MU ex­pects to com­plete en­roll­ment in the Ph. III TROP­iCS-02 study in ER+/HER2- BC this year with in­ter­im da­ta (ORR) to be re­leased not long af­ter the com­ple­tion of en­roll­ment.
The re­spon­si­b­li­ty to re­al­ize all that — start­ing with a po­ten­tial near-term launch — now falls on the shoul­der of Se­mer­jian.
Se­mer­jian moved days ago from his last job as chief com­mer­cial of­fi­cer of Ipsen in Lon­don and, in a sign of the times, "is sit­ting at home in so-called self quar­an­tine to en­sure that he is able to safe­ly come to the com­pa­ny site on [his of­fi­cial start date of] April 16," Ag­haz­adeh said.