Re­gen­eron's star bis­pe­cif­ic is linked to 2 deaths in a small study — which was no help for its Q1 call
One of Re­gen­eron's star can­cer drugs in the pipeline has run in­to trou­ble, and that's con­tribut­ing to some tur­bu­lence for the share price on Tues­day.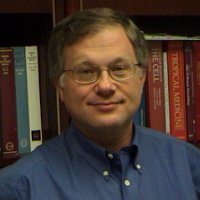 Is­rael Lowy
Re­gen­eron ex­ecs chose to dis­close in their Q1 call with an­a­lysts to­day that their close­ly watched bis­pe­cif­ic REGN1979 was linked with two deaths from cy­tokine re­lease syn­drome in a small PD-1 com­bo study in­volv­ing 30 pa­tients.
This bis­pe­cif­ic hunts the B cell mark­er CD20 as well as the CD3 com­po­nent of the T cell re­cep­tor, and Re­gen­eron can­cer re­search chief Is­rael Lowy spot­light­ed a 100% over­all re­sponse rate as a monother­a­py at ASH late last year, with 8 com­plete re­spons­es and 2 par­tials among pa­tients with fol­lic­u­lar lym­phoma. That's very ear­ly-stage da­ta from a tiny tri­al, but Phase I is the new Phase II in can­cer re­search, and those kinds of da­ta al­ways at­tract at­ten­tion in the field — par­tic­u­lar­ly when it comes from a high-pro­file out­fit like Re­gen­eron.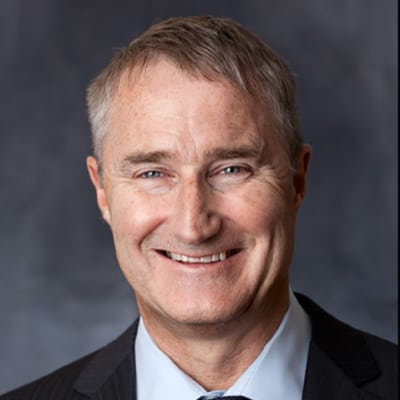 Ge­of­frey Porges
SVB Leerink's Ge­of­frey Porges was on the call, and re­port­ed back:
The tri­al had on­ly en­rolled 30 pa­tients. Re­gen­eron sug­gest­ed the high­er CRS tox­i­c­i­ty was like­ly due to a height­ened im­mune re­sponse, and not­ed the CRS was al­so seen in con­junc­tion with in­creased tu­mor re­sponse. While the tox­i­c­i­ty is a pre­lim­i­nary set­back for the com­bi­na­tion, Re­gen­eron be­lieve they can in­di­vid­u­al­ly titrate dos­es and tune the se­quence of drugs to help con­trol the im­mune ac­ti­va­tion in a man­ner that cap­tures the in­creased an­ti­tu­mor ac­tiv­i­ty while lim­it­ing po­ten­tial CRS. Man­age­ment be­lieve this tun­abil­i­ty of dos­ing and se­quenc­ing is an ad­van­tage for their ther­a­peu­tic ap­proach ver­sus CAR-T ther­a­pies.
But don't look for Re­gen­eron to back off. This com­pa­ny doesn't back away from any­thing.
From Jef­feries' Biren Amin:
An up­date on REGN1979 CD20xCD3 bis­pe­cif­ic is ex­pect­ed at 2 EU hema­tol­ogy mt­gs in Jun '19, in­clud­ing da­ta on high­er dos­es, LT fol­low-up, and ef­fi­ca­cy in CAR-T fail­ures. Mgmt in­tends to ini­ti­ate 2 PII reg­is­tra­tional stud­ies for '1979, 1st in FL by mid-'19 and 2nd in DL­B­CL by YE '19. A com­bo study of '1979 w/ Lib­tayo an­ti-PD-1 in 30 ad­vanced lym­phoma pts was al­so start­ed….
Re­gen­eron shares were down 6.5% late af­ter­noon Tues­day, but that wasn't just about any pos­si­ble jit­ters about its bis­pe­cif­ic. In­creased R&D costs com­bined with flat Eylea sales — around the same time No­var­tis is ex­pect­ed to launch its ri­val brolu­cizum­ab — and a re­duc­tion in cash flow from its for­mer part­ner Sanofi helped dri­ve a miss on earn­ings per share and rev­enue.