Re­gen­eron and Sanofi land the big one, win­ning FDA ap­proval for their megablock­buster hope­ful Dupix­ent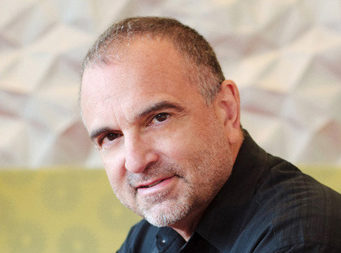 George Yan­copou­los, Pres­i­dent and CSO, Re­gen­eron
The FDA has ap­proved the new eczema drug dupilum­ab from Re­gen­eron and Sanofi, of­fi­cial­ly launch­ing a new drug that is like­ly on course to cre­at­ing a megablock­buster fran­chise for these two part­ners. Wide­ly tapped as the biggest pro­gram in the in­dus­try's pipeline this year, dupilum­ab now will be brand­ed as Dupix­ent. And the mar­ket here could be worth up­wards of $5 bil­lion a year.
"Peo­ple with mod­er­ate-to se­vere atopic der­mati­tis cope with in­tense, some­times un­bear­able symp­toms that can im­pact them for most of their lives," said Julie Block, the CEO of the Na­tion­al Eczema As­so­ci­a­tion. "To date, there have been few op­tions avail­able to treat peo­ple with mod­er­ate-to-se­vere atopic der­mati­tis who have un­con­trolled dis­ease. That's why to­day's ap­proval of Dupix­ent is so im­por­tant for our com­mu­ni­ty. Now we have a treat­ment that is ex­pect­ed to help ad­dress pa­tients suf­fer­ing from this dev­as­tat­ing dis­ease."
The drug will be priced at $37,000 a year, a shade high­er than many an­a­lysts had ex­pect­ed, but not sig­nif­i­cant­ly out of line.
"We have set a fair and re­spon­si­ble price for Dupix­ent," says a Sanofi spokesper­son. "We are en­cour­aged by the on­go­ing con­ver­sa­tions we've had with health plans and phar­ma­cy ben­e­fit man­agers about cov­er­age for Dupix­ent for pa­tients, and we have a shared com­mit­ment with them to en­sure pa­tients who should re­ceive it can re­ceive it."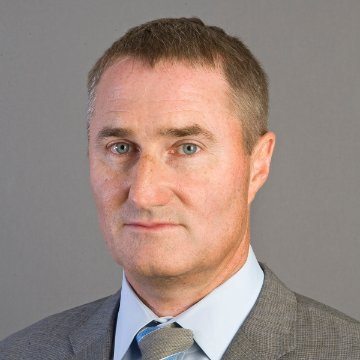 Ge­of­frey Porges, Leerink
Some top an­a­lysts wouldn't dis­agree with that re­mark. Leerink's Ge­of­frey Porges not­ed that the dis­count price should fall right around $30,000, which should be ac­cept­able to pay­ers. He not­ed:
While pay­ers may still be­lieve Dupix­ent is an ex­pen­sive ther­a­py, the drug is cost-ef­fec­tive for the in­di­cat­ed pa­tients, ac­cord­ing to the in­flu­en­tial ICER re­port. In­deed, in to­day's press Ex­press Scripts' (ES­RX, MP) CMO Steven Miller com­ment­ed that the man­u­fac­tur­ers had set a "re­spon­si­ble price," and pay­ers ap­pear to be tak­ing cred­it for in­flu­enc­ing the pric­ing de­ci­sion. Re­cent drug launch­es have been harmed by un­clear ef­fi­ca­cy, broad­ly-la­beled pa­tient pop­u­la­tions that do not match avail­able clin­i­cal tri­al da­ta, and high list prices. By con­trast, Dupix­ent's well-de­fined la­belled in­di­ca­tion and clear out­comes ben­e­fits, as well as the com­plete lack of FDA-ap­proved med­i­cines for post-top­i­cals mod­er­ate-to-se­vere AD, should lim­it the im­pact of step-ed­its and pri­or au­tho­riza­tion re­quire­ments.
Baird's Bri­an Sko­r­ney ran a physi­cian sur­vey and found a large num­bers of doc­tors are ea­ger to start pre­scrib­ing this drug.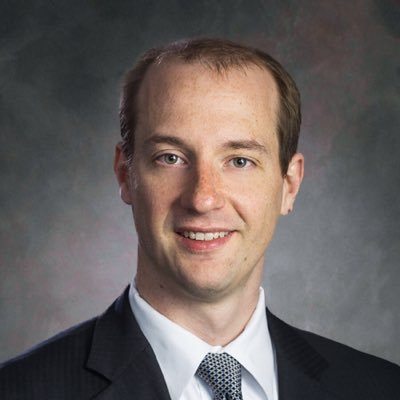 Bri­an Sko­r­ney, Baird an­a­lyst
"Im­por­tant­ly, physi­cian sen­ti­ment points to a mar­ket for Dupix­ent of about 300,000-350,000 pa­tients, in line with man­age­ment's ex­pec­ta­tions," he not­ed Tues­day morn­ing. "We wouldn't be sur­prised to see an ex­cep­tion­al­ly strong launch here, but we con­tin­ue to point out that con­sen­sus ex­pec­ta­tions are al­ready build­ing that in.
The two bio­phar­ma part­ners — with Re­gen­eron whip­ping up the IL-4/IL-13 an­ti­body and Sanofi weigh­ing in with its late-stage mus­cle — have divvied up the mar­ket 50/50. And they've al­ready fired off a pre­emp­tive le­gal blast against a liti­gious Am­gen, their arch neme­sis which is sit­ting on IP for both tar­gets.
Am­gen has ag­gres­sive­ly pur­sued a law­suit against the Re­gen­eron/Sanofi's team for their PC­SK9 drug Pralu­ent, which com­petes against Am­gen's Repatha. At one point, Am­gen scored a stun­ning up­set, win­ning a court rul­ing in fa­vor of shelv­ing the ri­val drug, which has since been set aside.
In the part­ners' suit against Am­gen, they say that they've learned that Am­gen has hired coun­sel to pur­sue a claim in­volv­ing patent '487, which in­volves IL-4 and IL-13 drugs. Am­gen tried, and failed, to de­vel­op their own IL4/IL-13 drug — AMG317 — and failed in Phase II. And Re­gen­eron and Sanofi are seek­ing a pre­emp­tive rul­ing against Am­gen, which loves to field its ag­gres­sive le­gal team when­ev­er it suits their strat­e­gy or the lawyers be­lieve there's some rev­enue to grab off the ta­ble.
Re­gen­eron and Sanofi have much to pro­tect here, if the an­a­lysts are right. Pfiz­er scored an ap­proval for its atopic der­mati­tis drug Eu­crisa (crisabo­role), a PDE-4 in­hibitor, which has some block­buster am­bi­tions of its own. But Dupix­ent is ex­pect­ed to be game chang­er for pa­tients.
Just a few weeks ago in­ves­ti­ga­tors spelled out a new batch of stel­lar da­ta, com­plet­ing a ma­jor Phase III ef­fort that care­ful­ly re­viewed safe­ty and ef­fi­ca­cy da­ta for a wide range of pa­tients.
In the new CHRONOS da­ta re­viewed at the an­nu­al meet­ing of the Amer­i­can Acad­e­my of Der­ma­tol­ogy in Or­lan­do ear­li­er this month, in­ves­ti­ga­tors not­ed that the se­vere itch­ing pa­tients are af­flict­ed by was re­duced by 55% and 58% in the two drug arms af­ter 16 weeks, com­pared to 29% of pa­tients on TCS alone. And the dis­ease score rat­ing for pa­tients dropped by 4 or more points among 77% of the pa­tients in the drug arms com­pared to 37% of the place­bo/top­i­cal cor­ti­cos­teroid group.
Re­gen­eron and Sanofi need to make a quick suc­cess of this drug, and they'll like­ly roll out an ag­gres­sive mar­ket­ing ef­fort now that they have re­ceived a long-await­ed green light from the FDA. They still be­lieve that they can make a big suc­cess of Repatha, but pay­ers have kept it care­ful­ly bot­tled up, wait­ing for car­dio out­comes. Rev­enue is mar­gin­al.
Then there's sar­ilum­ab, held up by the FDA months ago so that Sanofi could clear up some em­bar­rass­ing man­u­fac­tur­ing is­sues.
Dupix­ent is a go. And the Re­gen­eron/Sanofi team is now tak­ing the mar­ket­ing field with a care­ful­ly planned blitz. They can't af­ford an­oth­er set­back.
Sanofi in par­tic­u­lar, which has been sad­dled with a large­ly in­ef­fec­tive French R&D group, needs to show it can de­vel­op and field a ma­jor new drug. Now they have an­oth­er shot at glo­ry.
"Dupix­ent is the re­sult of years of tire­less re­search by our sci­en­tists in­to the un­der­ly­ing caus­es of al­ler­gic and atopic dis­eases. In atopic der­mati­tis, Dupix­ent was shown to help clear the skin and man­age the in­tense itch caused by the dis­ease," said George D. Yan­copou­los, the found­ing sci­en­tist and CSO at Re­gen­eron. "To­day's ap­proval would not be pos­si­ble with­out the ded­i­ca­tion of the clin­i­cal in­ves­ti­ga­tors and the par­tic­i­pa­tion of the pa­tients who took part in the glob­al LIB­ER­TY AD clin­i­cal pro­gram."