Re­gen­eron maps a dra­mat­ic ex­pan­sion with 1,500 new jobs — and that makes NY's gov­er­nor very hap­py
A boom­ing Re­gen­eron is amp­ing up its ex­pan­sion plans — and mak­ing New York Gov­er­nor An­drew Cuo­mo very hap­py in the process.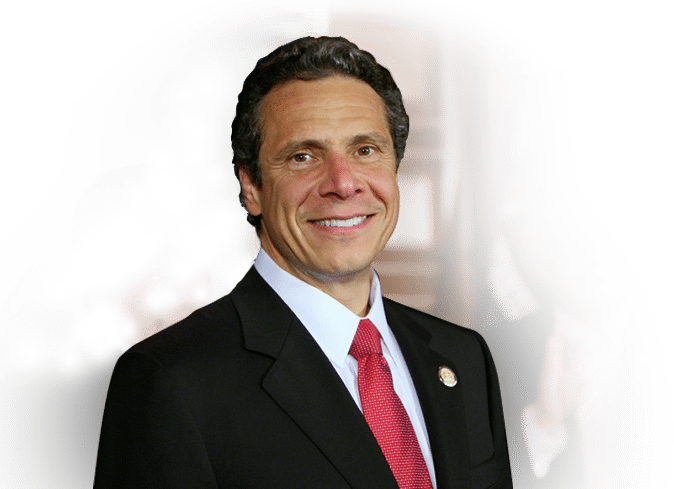 An­drew Cuo­mo
Ac­cord­ing to the Al­bany Times-Union, Re­gen­eron $REGN had al­ready told of­fi­cials last month that they were ex­pand­ing their plans for man­u­fac­tur­ing, of­fice and lab space in Rens­se­laer, boost­ing their ini­tial hir­ing plans from 1,100 to 1,500 while blue­print­ing an ex­tra 300,000 square feet of space for the com­plex. Al­to­geth­er now, Re­gen­eron is plan­ning to build fa­cil­i­ties adding up to 800,000 square feet of space.
It's no co­in­ci­dence Re­gen­eron is al­so tout­ing plen­ty of new jobs for sci­en­tists who will get six-fig­ure salaries — the kind of news that Cuo­mo, now run­ning for re­elec­tion, wants every­one to hear.
"The con­tin­ued growth of Re­gen­eron here in New York is yet an­oth­er in­di­ca­tion that we are lead­ing the way in the life sci­ences and at­tract­ing the jobs of to­mor­row," the gov­er­nor said in a state­ment, which al­so adds $140 mil­lion in new state in­cen­tives for the biotech com­pa­ny. "Re­gen­eron's ex­pan­sion will fur­ther dri­ve eco­nom­ic growth in the Cap­i­tal Re­gion and fu­el life­sav­ing in­no­va­tion and de­vel­op­ment that ben­e­fits the en­tire world."
Re­gen­eron owes its fast growth — jump­ing from 500 staffers 6 years ago to 2,500 now and lots to come — to its suc­cess with their block­buster drug Eylea. It's been adding new drugs through its al­liance with Sanofi, but it's the Eylea bil­lions that pay the bills, as well as the $800 mil­lion price tag on the big cam­pus plans.