Re­gen­eron, Sanofi are ready to de­but the 6th PD-1/L1. Is it still pos­si­ble to stand out from the grow­ing crowd?
Re­gen­eron $REGN and Sanofi $SNY rolled out an up­date on their PD-1 check­point cemi­plimab this morn­ing, demon­strat­ing that the promis­ing ear­ly da­ta they had seen on a high re­sponse rate for a dead­ly skin can­cer re­mained in­tact for close to half of all the pa­tients en­rolled in the piv­otal Phase II tri­al.
In­ves­ti­ga­tors came up with a 46.3% ORR for ad­vanced cu­ta­neous squa­mous cell car­ci­no­ma in the study, which is be­ing tak­en to reg­u­la­tors in search of a quick OK for what will like­ly be the world's sixth PD-1/L1 ther­a­py to hit the mar­ket. Ac­cord­ing to re­cent re­search from the Can­cer Re­search In­sti­tute, there are an­oth­er 49 PD-1/L1 check­points in clin­i­cal de­vel­op­ment, with hun­dreds more in pre­clin­i­cal re­search.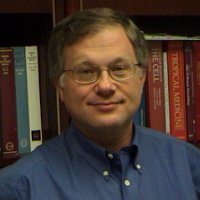 Is­rael Lowy, Re­gen­eron
This one, though, has been held up by the re­search team as po­ten­tial­ly su­pe­ri­or to much of the rest of the field. Top in­ves­ti­ga­tors in the pro­gram have high­light­ed their be­lief that PD-1 is a fun­da­men­tal­ly su­pe­ri­or ap­proach than PD-L1 — though they have yet to prove that. The two big part­ners are al­so once again re­ly­ing on Re­gen­eron's fa­mous an­ti­body fac­to­ry to stand out from the crowd with a check­point that won the FDA's break­through des­ig­na­tion.
There's still no fi­nal take on the du­ra­tion of the re­sponse, with Sanofi say­ing that 32 of 38 re­spons­es among the 82 pa­tients en­rolled are con­tin­u­ing.
It's no co­in­ci­dence that Sanofi arranged to de­clare the piv­otal da­ta to­day, right at the be­gin­ning of its an­nu­al R&D day. For the phar­ma gi­ant it's a chance to demon­strate that it has the R&D fire­pow­er need­ed to come up with im­por­tant new ther­a­pies — even if much of the in­no­va­tion is still com­ing from its part­ners at Re­gen­eron.
Skep­tics, though, aren't see­ing any­thing new with to­day's up­dates. Still, Sanofi can use this PD-1 to cre­ate its own com­bos as it sets the stage for a re­newed R&D ef­fort on the on­col­o­gy front, af­ter some se­ri­ous set­backs forced an ear­li­er re­or­ga­ni­za­tion. But Baird's Bri­an Sko­r­ney says that at this point no-one should think a launch will be easy, or quick­ly prof­itable. He notes;
Sales of Keytru­da and Op­di­vo are on track for $3.8B and $4.8B, re­spec­tive­ly, this year. Tecen­triq, the third to mar­ket two years lat­er, is on track for about $500M, while Baven­cio and Imfinzi, both ap­proved this year, have sold close to noth­ing. Com­pet­ing in the ma­jor PD-(L)1 in­di­ca­tions such as melanoma, NSCLC, etc. will there­fore like­ly be very dif­fi­cult. Though we don't dis­agree that front-line NSCLC is a huge op­por­tu­ni­ty, the pletho­ra of dis­ap­point­ing da­ta in NSCLC with ap­proved agents presents an un­re­al­is­ti­cal­ly high hur­dle for man­age­ment to ex­pect to eas­i­ly cross.
Is­rael Lowy, Re­gen­eron's lead sci­en­tist on the pro­gram, had this to say:
This is the largest prospec­tive study ever con­duct­ed in this dis­ease, and we are pleased that many peo­ple were able to achieve deep and durable re­spons­es with cemi­plimab monother­a­py. The high and durable re­sponse rates seen in this study are par­tic­u­lar­ly no­table giv­en that the study en­rolled pa­tients re­gard­less of bio­mark­er sta­tus.
The rolling sub­mis­sion will be wrapped in Q1.