Re­gen­eron/Sanofi cir­cle Oc­to­ber 28 on the cal­en­dar as the FDA be­gins a speedy re­view of the world's 6th PD-1/L1 check­point
A Re­gen­eron/Sanofi team has a tar­get date for launch­ing the world's 6th PD-1/L1 check­point in­hibitor. And while they may be late to the grow­ing league of ri­vals — dom­i­nat­ed by Bris­tol-My­ers Squibb and Mer­ck — they plan to en­ter with a mar­ket splash, with con­sid­er­able as­sis­tance from FDA reg­u­la­tors who are steel keen to ex­pand the field.
The FDA has agreed to give the PD-1 cemi­plimab a pri­or­i­ty re­view, say the bio­phar­ma part­ners, of­fer­ing a PDU­FA date of Oc­to­ber 28. That comes on top of the break­through ther­a­py des­ig­na­tion from last fall, un­der­scor­ing that reg­u­la­tors will move fast here. The de­vel­op­ers are push­ing hard for an ap­proval to use the drug as the first of the PD-1/L1 ther­a­pies for metasta­t­ic cu­ta­neous squa­mous cell car­ci­no­ma, a non-melanoma skin can­cer, who are not el­i­gi­ble for surgery.
That dead­line gives the Re­gen­eron/Sanofi team time to see if they can make a splash at AS­CO in a few weeks with da­ta from their sin­gle-arm Phase II tri­al. The EMA start­ed their re­view ear­li­er this month.
As­sum­ing they get a quick OK — and giv­en the ex­pe­ri­ence reg­u­la­tors have with PD-1/L1s and the rep these de­vel­op­ers are bring­ing to the ta­ble, that's easy to do — you can ex­pect the team to start look­ing to make up for lost time as they ex­pand the use of cemi­plimab. Both Re­gen­eron and Sanofi still have high hopes for the over­all mar­ket op­por­tu­ni­ty, as a line­up of ma­jors like Roche, As­traZeneca and Pfiz­er/Mer­ck KGaA grap­ple with the two top play­ers for a slice of a block­buster mar­ket.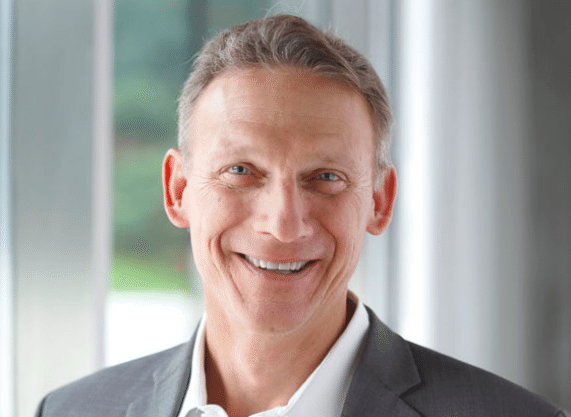 John Reed
At the be­gin­ning of the year Re­gen­eron and Sanofi com­mit­ted an ex­tra bil­lion dol­lars to their war bud­get for cemi­plimab. It rep­re­sents the lat­est in a se­ries of big pro­grams from the part­ners, who are wind­ing down their an­ti­body al­liance. And it will like­ly line up as one of John Reed's first wins as he re­places Elias Zer­houni at the helm of Sanofi's glob­al R&D team.
Be­hind them is a grow­ing tsuna­mi of PD-1/L1 can­cer check­points, with a host of new com­bos look­ing to ex­pand their use and widen their im­pact. The Can­cer Re­search In­sti­tute ran a study that found 164 PD-1/L1s in the pipeline, from pre­clin­i­cal through mar­ket­ing stages. No­var­tis has one in de­vel­op­ment sole­ly for in-house use. And we may find a few thrown in as low-pried com­modi­ties, mak­ing check­point 2.0 more im­por­tant than ever for the lead­ers.
Re­gen­eron/Sanofi plan to be on the in­side, look­ing out.