Re­gen­eron, Sanofi, get ready to duke it out with Pfiz­er over a megablock­buster eczema mar­ket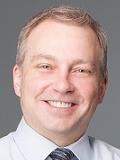 An­drew Blau­velt, Ore­gon Med­ical Re­search Cen­ter
Some­time over the next few days or weeks, the FDA will like­ly hand Re­gen­eron and Sanofi an ap­proval for Dupix­ent (dupilum­ab), their ground­break­ing IL-4/IL-13 in­hibitor for eczema which a num­ber of an­a­lysts have pro­ject­ed will go on to grab $4 bil­lion-plus a year in an­nu­al sales. And they'll hit the mar­ket with some stel­lar new 16- and 52-week da­ta from an­oth­er Phase III study as they go up against Pfiz­er's new­ly ap­proved Eu­crisa (crisabo­role, tar­get­ing PDE4).
We knew last year that dupilum­ab had hit its marks in the piv­otal SO­LO tri­als as well as CHRONOS, set­ting it up as pos­si­bly the top drug launch slat­ed for 2017. Over the week­end, in­ves­ti­ga­tors turned out with some new goal post da­ta for CHRONOS that will do noth­ing to take the shine off of its big mar­ket pre­dic­tions.
In CHRONOS, re­searchers re­cruit­ed pa­tients whose eczema wasn't con­trolled by top­i­cal ther­a­pies in­clud­ing cor­ti­cos­teroids. They were divvied up in­to three groups: week­ly 300 mg dos­es of dupilum­ab with top­i­cal cor­ti­cos­teroids (TCS), once every two weeks dos­es with TCS or TCS alone.
In the new CHRONOS da­ta re­viewed at the an­nu­al meet­ing of the Amer­i­can Acad­e­my of Der­ma­tol­ogy in Or­lan­do over the week­end, in­ves­ti­ga­tors not­ed that the se­vere itch­ing pa­tients are af­flict­ed by was re­duced by 55% and 58% in the two drug arms af­ter 16 weeks, com­pared to 29% of pa­tients on TCS alone. And the dis­ease score rat­ing for pa­tients dropped by 4 or more points among 77% of the pa­tients in the drug arms com­pared to 37% of the place­bo/top­i­cal cor­ti­cos­teroid group.
At 52 weeks the im­prove­ment in the itch­ing score held steady at 54% and 56% in the drug ams and 27% in the place­bo group. And the 4-point-plus im­prove­ment in dis­ease score was main­tained by 65% and 76% of the pa­tients on drug, com­pared to 26% on on­ly top­i­cal cor­ti­cos­teroids.
Com­pare that to the pri­ma­ry goal in the crisabo­role study for mild to mod­er­ate eczema:
More crisabo­role- than ve­hi­cle-treat­ed pa­tients achieved (In­ves­ti­ga­tor's Sta­t­ic Glob­al As­sess­ment) score suc­cess (clear/al­most clear with ≥2-grade im­prove­ment; AD-301: 32.8% vs 25.4%, P = .038; AD-302: 31.4% vs 18.0%, P < .001), with a greater per­cent­age with clear/al­most clear (51.7% vs 40.6%, P = .005; 48.5% vs 29.7%, P < .001).
That's what Pfiz­er paid $5.2 bil­lion for when it ac­quired Ana­cor.
To­geth­er, these drugs are ex­pect­ed to make a cru­cial dif­fer­ence for a big group of pa­tients who have lim­it­ed treat­ment op­tions. But Re­gen­eron and Sanofi are clear­ly gun­ning for the li­on's share of the mar­ket with a much broad­er range of late-stage da­ta to take to pay­ers and physi­cians.
They need a clear win here. Their drug sar­ilum­ab was held up by the FDA last fall over man­u­fac­tur­ing is­sues. And their big PC­SK9 play turned in­to an em­bar­rass­ing de­fen­sive ef­fort to beat back a judge's rul­ing that their drug should be pulled due to patent vi­o­la­tions.
"These new re­sults build up­on pre­vi­ous pos­i­tive Phase III monother­a­py da­ta. In the CHRONOS study, Dupix­ent used with top­i­cal cor­ti­cos­teroids showed sig­nif­i­cant­ly greater clear­ance of skin le­sions and over­all dis­ease sever­i­ty com­pared to top­i­cal cor­ti­cos­teroids alone, which are com­mon­ly pre­scribed for mod­er­ate-to-se­vere atopic der­mati­tis," said An­drew Blau­velt, pres­i­dent of Ore­gon Med­ical Re­search Cen­ter and prin­ci­pal in­ves­ti­ga­tor of the study. "This study pro­vides pos­i­tive long-term da­ta for Dupix­ent, which is im­por­tant giv­en atopic der­mati­tis is a chron­ic in­flam­ma­to­ry dis­ease. Ad­di­tion­al­ly, the pre­sen­ta­tion high­lights the crit­i­cal role of IL-4 and IL-13 as dri­vers of this atopic con­di­tion."