Re­gen­eron, Sanofi slash Pralu­ent list price mir­ror­ing Repatha dis­count
Fol­low­ing Am­gen's de­ci­sion to slash the price of its cho­les­terol drug Repatha by 60% to $5,850 last year, the team be­hind their main ri­val treat­ment, Pralu­ent — Re­gen­eron $REGN and Sanofi $SNY — have fol­lowed suit with the same dis­count, be­gin­ning ear­ly March.
Fol­low­ing ap­provals in 2015 the two drugs were pegged to at­tain block­buster sta­tus for their abil­i­ty to dra­mat­i­cal­ly low­er lev­els of LDL cho­les­terol, but in­stead faced push­back from in­sur­ers for their high stick­er prices that led to low­er adop­tion than ex­pect­ed, de­spite lat­er tri­als that demon­strat­ed the PC­SK9 in­hibitors al­so sig­nif­i­cant­ly cut the risk of heart at­tacks and stroke. Un­like Repatha, Pralu­ent has al­so shown to low­er the risk of death.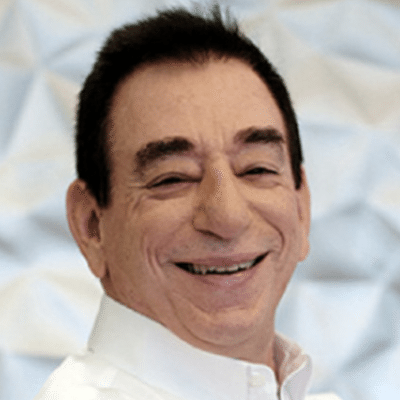 Len Schleifer
Ear­li­er in 2018, Re­gen­eron and Sanofi's de­cid­ed to low­er the price of its Pralu­ent to a range of $4,500 – $8,000 from the orig­i­nal $14,600 per year. This change did not mod­i­fy Pralu­ent's list price, but rather was of­fered in the form of a larg­er re­bate to gi­ant phar­ma­cy ben­e­fit man­ag­er Ex­press Scripts $ES­RX, who re­ward­ed the ac­tion by po­si­tion­ing Pralu­ent as the pre­ferred PC­SK9 in­hibitor in their for­mu­la­ry.
"In 2018, we low­ered the Pralu­ent net price for health plans that were will­ing to im­prove pa­tient ac­cess and af­ford­abil­i­ty. While low­er­ing the net cost to pay­ers did im­prove ac­cess, se­niors who were pre­scribed Pralu­ent were of­ten still un­able to af­ford it due to high co-pay costs or co-in­sur­ance at many Medicare Part D plans," Re­gen­eron chief Leonard Schleifer said in a state­ment.
With this new price, "most Medicare Part D pa­tients are ex­pect­ed to pay be­tween $25 to $150 per month, a po­ten­tial sav­ings of up to $345, de­pend­ing on their in­sur­ance plan," the part­ners added.
Last year, Pralu­ent gen­er­at­ed rough­ly $307 mil­lion in glob­al sales, while Repatha raked in $550 mil­lion.
To put to­day's $REGN $SNY news in con­text, here's the tra­jec­to­ry of PC­SK9 sales. https://t.co/Pb8CI8HOAE pic.twit­ter.com/kvUrgqmK16

— Brad Lon­car (@brad­lon­car) Feb­ru­ary 11, 2019