Re­gen­eron, Sanofi win red-car­pet treat­ment at the FDA for a block­buster con­tender
This time, Re­gen­eron and Sanofi didn't have to buy a pri­or­i­ty re­view vouch­er to try to speed up their reg­u­la­to­ry time­line on a big drug. The FDA gave it to them for free on dupilum­ab, chop­ping four months off the re­view process and mark­ing the PDU­FA date on March 29.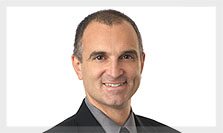 R&D Chief George Yan­copou­los
The IL-4/IL-13 in­hibitor is wide­ly viewed as one of the po­ten­tial block­busters most like­ly to suc­ceed in the mar­ket. For Re­gen­eron, it's a chance to con­tin­ue to build on a ster­ling R&D rep. For Sanofi, which has made its col­lab­o­ra­tions with Re­gen­eron a cen­tral fea­ture of its R&D game plan, it's a shot at some re­demp­tion as it looks for new rev­enue to back its flag­ging di­a­betes fran­chise.
Dupilum­ab won one of the orig­i­nal break­through des­ig­na­tions back in 2014 for this drug, which has been through a full slate of three big late-stage stud­ies for atopic der­mati­tis.
The next few months are shap­ing up as a vic­to­ry march for Re­gen­eron and its Big Phar­ma part­ner.
"Dupilum­ab is re­al­ly a fran­chise un­to it­self," R&D chief George Yan­copou­los told an­a­lysts re­cent­ly. The drug is al­so in piv­otal stud­ies for asth­ma. Pos­i­tive da­ta in atopic der­mati­tis has spurred their be­lief that the drug has "huge" po­ten­tial. There's al­ready sig­nif­i­cant pent­up de­mand from pa­tients who ei­ther don't re­spond to cur­rent­ly avail­able reme­dies or can't tol­er­ate them, says Re­gen­eron's ex­ec­u­tive team. There's al­so no oth­er com­pe­ti­tion in the late-stage pipeline to con­tend with.
Peak sales es­ti­mates tend to hov­er around $2.5 bil­lion a year, mak­ing it a con­tender to be­come a top new ap­proval for 2017. Some op­ti­mistic sell-siders have pushed their peak es­ti­mates to $4 bil­lion or $5 bil­lion.
Sanofi and Re­gen­eron like­ly won't need to wait un­til next year for a rea­son to break out the bub­bly, though. Their drug sar­ilum­ab is up for an Oc­to­ber 30 PDU­FA date at the FDA, with a re­cent Eu­ro­pean fil­ing at the EMA to fol­low up on. Peak sales es­ti­mates top $1 bil­lion for this drug, which beat megablock­buster Hu­mi­ra in a head-to-head study on rheuma­toid arthri­tis. This will prob­a­bly be their sec­ond drug to hit the mar­ket – the first was the PC­SK9 drug Pralu­ent, which has had a slow up­take since its in­tro­duc­tion.