Re­genxBio ral­ly fades fast af­ter biotech re­ports set­backs, hos­pi­tal­iza­tion in gene ther­a­py study
Re­genxBio $RGNX has some ex­plain­ing to do to­day.
In its quar­ter­ly re­port the gene ther­a­py com­pa­ny re­port­ed that it ex­pe­ri­enced sev­er­al set­backs dur­ing its Phase I/II study of RGX-501, one of 4 pipeline pro­grams at the biotech that's be­ing de­vel­oped for ho­mozy­gous fa­mil­ial hy­per­c­ho­les­terolemia (HoFH) in a tri­al un­der­way at the Uni­ver­si­ty of Penn­syl­va­nia. In ad­di­tion to re­port­ing ad­verse events, the in­ter­im analy­sis failed to pro­duce ev­i­dence of LDL re­duc­tion in one co­hort — and may not be able to in the oth­er.
The biotech's stock ini­tial­ly popped 10%, then be­gan to slide back down as news of the set­backs spread. With­in min­utes, the stock was 11% in the red.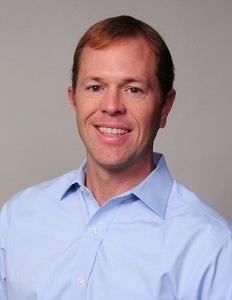 Ken Mills, Re­genxBio CEO
Re­searchers say that fol­low­ing an ear­li­er re­port­ed im­mune re­sponse in a pa­tient ac­com­pa­nied by tran­sient hy­poten­sion and el­e­va­tion in transam­i­nas­es, a sec­ond pa­tient was hos­pi­tal­ized to treat transam­i­nas­es while all three in that group "ex­pe­ri­enced an el­e­va­tion in transam­i­nas­es 4-6 weeks post-dos­ing. The peak ALTs were 165, 388 and 1469 IU/L in the three sub­jects. All three sub­jects were asymp­to­matic and re­spond­ed rapid­ly to the ini­ti­a­tion of pred­nisone fol­lowed by a slow ta­per, with nor­mal­iza­tion of the transam­i­nas­es."
This ther­a­py us­es an AAV vec­tor to de­liv­er the hu­man low-den­si­ty lipopro­tein re­cep­tor gene to liv­er cells.
It was Co­hort 1 that failed to pro­duce signs of ef­fi­ca­cy, while for Co­hort 2:
Re­genxBio be­lieves that the abil­i­ty to as­sess LDL-C lev­els at 12 weeks in the three sub­jects in Co­hort II may be con­found­ed by the po­ten­tial ef­fects on the liv­er and the re­sult­ing steroid ther­a­py.
As a re­sult of the prob­lems, the com­pa­ny says it will change up the study de­sign, go­ing in ear­ly with steroids and push­ing back the ef­fi­ca­cy time­line from 12 weeks to 26 weeks while adding more pa­tients to the tri­al.
The biotech much pre­ferred to re­port on some mixed but pos­i­tive ear­ly re­sults from an­oth­er ef­fort it has un­der­way for RGX-314 for wet, age-re­lat­ed mac­u­lar de­gen­er­a­tion. The ther­a­py is de­signed to re­place an­ti-VEGF in­jec­tions, and af­ter in­jec­tions 3 pa­tients in one co­hort were free of the in­jec­tions with some ear­ly signs of vi­su­al im­prove­ments among the pa­tients in the ear­ly-stage study.