Re­jig­ging Mer­ck KGaA part­ner­ship, Eliot Forster gains full con­trol of the al­pha in F-star's con­stel­la­tion
Eliot Forster walked in­to this year's JP Mor­gan con­fer­ence — his first since as­sum­ing the CEO seat at F-star — with a clear goal in mind: Talk to Mer­ck KGaA about get­ting its lead bis­pe­cif­ic an­ti­body back.
Four months lat­er, the sea­soned biotech en­tre­pre­neur is pleased to find FS118 ful­ly un­der his team's con­trol as he piv­ots F-star away from a part­ner­ship mod­el in­to a more ma­ture, in­de­pen­dent play­er mak­ing its own calls in the clin­ic.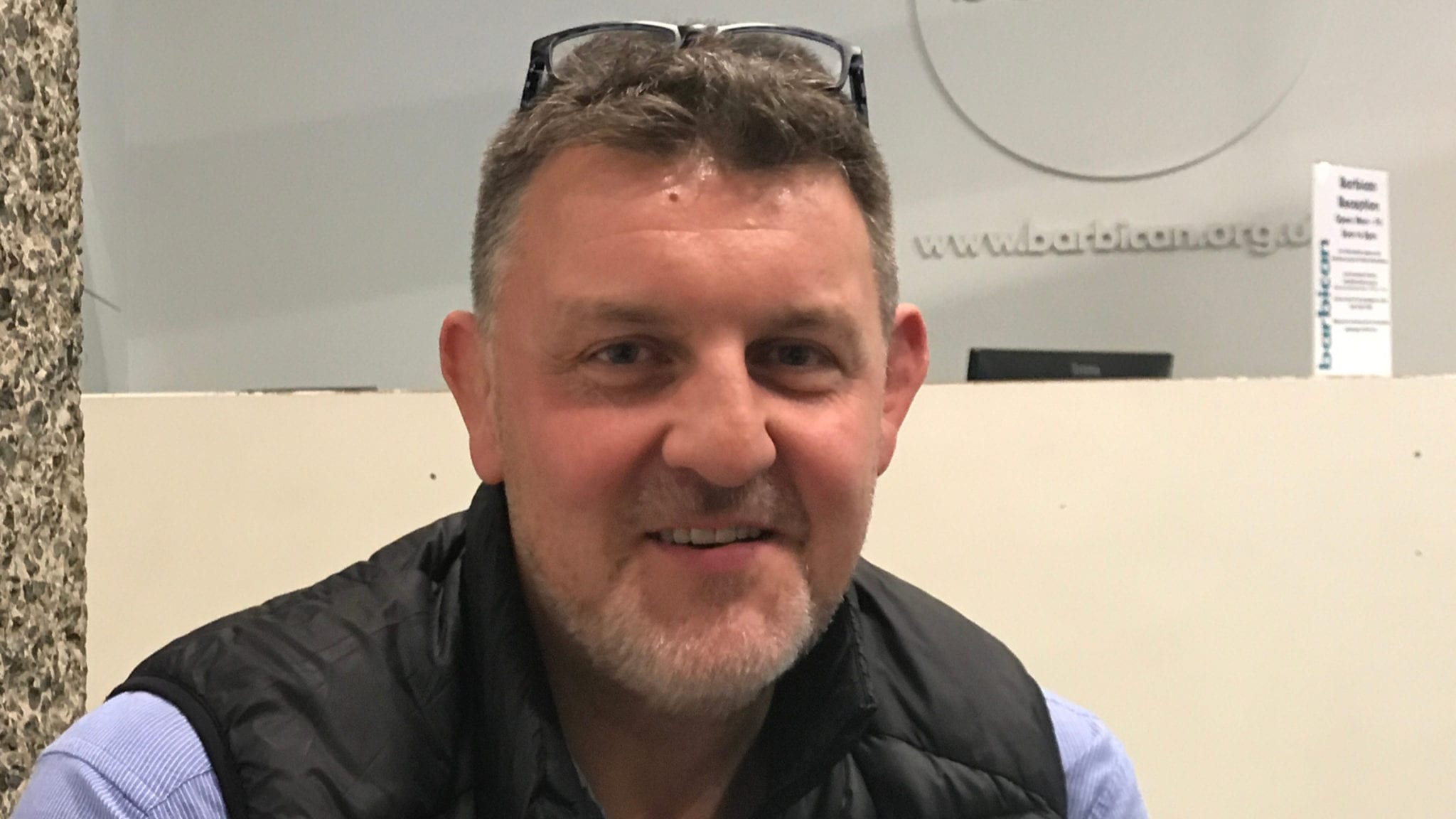 Im­age: Eliot Forster. JOHN CAR­ROLL for END­POINTS NEWS
In ad­di­tion to un­lock­ing more po­ten­tial val­ue in the long term, the arrange­ment al­lows F-star to pur­sue a bio­mark­er-dri­ven de­vel­op­ment strat­e­gy — with the speed and agili­ty of a small biotech but the dis­cern­ment and cash re­serve of a 13-year-old out­fit. Hav­ing re­cent­ly ex­pand­ed to the US, F-star now boasts of over 100 staffers spread be­tween both Cam­bridges in the US and UK.
The strate­gic shift will mean chart­ing new av­enues for fund­ing as part­ner­ship mon­ey stops com­ing in. Forster, known among Eu­ro­pean cir­cles for a record-set­ting $320 mil­lion round at Im­muno­core, pre­vi­ous­ly told End­points News that a siz­able crossover round and IPO are all in the pic­ture.
What re­mains un­changed is the com­pa­ny's pitch: a plat­form tech that can add an anti­gen bind­ing site in the Fc re­gion of an an­ti­body, churn­ing up bis­pecifics that re­main straight­for­ward (and thus cheap) to man­u­fac­ture.
In the case of FS118, the tech con­jures a next-gen drug that tar­gets both PD-​L1 and LAG-​3, a T cell sur­face mol­e­cule thought to hin­der pro­lif­er­a­tion of the im­mune cells. By in­cor­po­rat­ing a check­point with an­oth­er an­ti­body in one ther­a­py, Forster sees a win­ning en­try for the mar­ket­place that can re­place a com­bi­na­tion of two pricey drugs.
"The ju­ry's ful­ly out" on the mer­its of PD-L1 ver­sus PD-1 as a tar­get, Forster tells me. And be­ing able to find PD-L1, which is over­ex­pressed on tu­mor cells, might make it eas­i­er for the T cells to see and un­leash an at­tack on them.
The com­pa­ny has start­ed an ear­ly-stage study of FS118, which is ex­pect­ed to gen­er­ate its first da­ta cut late this year.
F-star re­mains tied up with Mer­ck KGaA on four oth­er pre­clin­i­cal pro­grams, two of which the Ger­man phar­ma is li­cens­ing. Mean­while, the li­cense agree­ments with Ab­b­Vie and De­nali — both li­cens­ing agree­ments with no op­tions to ac­quire de­vel­op­ment rights back — will stand as F-star's on­ly sig­nif­i­cant dis­cov­ery part­ner­ships for some time to come.