Eliot Forster walked into this year's JP Morgan conference — his first since assuming the CEO seat at F-star — with a clear goal in mind: Talk to Merck KGaA about getting its lead bispecific antibody back.
Four months later, the seasoned biotech entrepreneur is pleased to find FS118 fully under his team's control as he pivots F-star away from a partnership model into a more mature, independent player making its own calls in the clinic.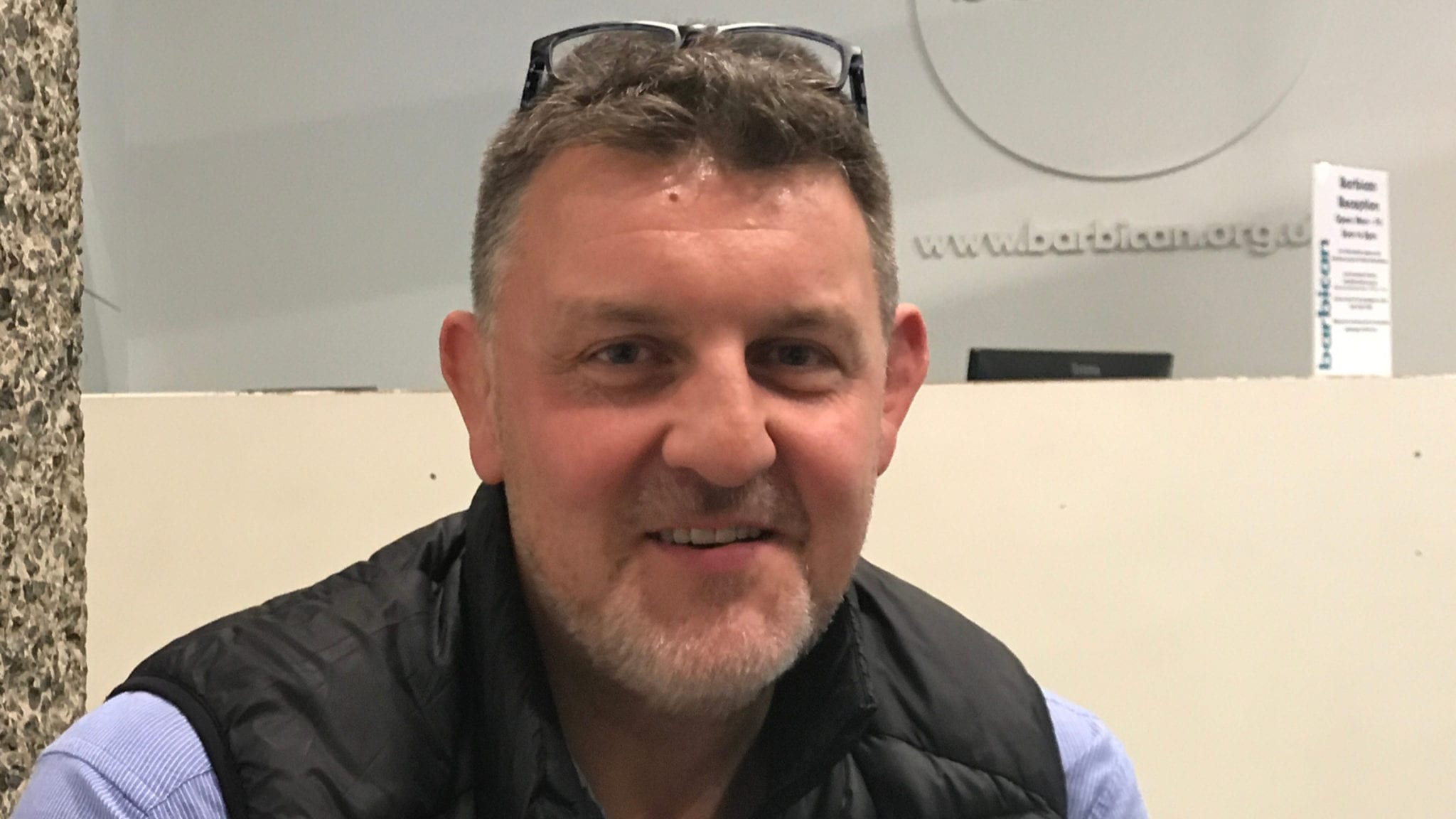 Image: Eliot Forster. JOHN CARROLL for ENDPOINTS NEWS
In addition to unlocking more potential value in the long term, the arrangement allows F-star to pursue a biomarker-driven development strategy — with the speed and agility of a small biotech but the discernment and cash reserve of a 13-year-old outfit. Having recently expanded to the US, F-star now boasts of over 100 staffers spread between both Cambridges in the US and UK.
The strategic shift will mean charting new avenues for funding as partnership money stops coming in. Forster, known among European circles for a record-setting $320 million round at Immunocore, previously told Endpoints News that a sizable crossover round and IPO are all in the picture.
What remains unchanged is the company's pitch: a platform tech that can add an antigen binding site in the Fc region of an antibody, churning up bispecifics that remain straightforward (and thus cheap) to manufacture.
In the case of FS118, the tech conjures a next-gen drug that targets both PD-​L1 and LAG-​3, a T cell surface molecule thought to hinder proliferation of the immune cells. By incorporating a checkpoint with another antibody in one therapy, Forster sees a winning entry for the marketplace that can replace a combination of two pricey drugs.
"The jury's fully out" on the merits of PD-L1 versus PD-1 as a target, Forster tells me. And being able to find PD-L1, which is overexpressed on tumor cells, might make it easier for the T cells to see and unleash an attack on them.
The company has started an early-stage study of FS118, which is expected to generate its first data cut late this year.
F-star remains tied up with Merck KGaA on four other preclinical programs, two of which the German pharma is licensing. Meanwhile, the license agreements with AbbVie and Denali — both licensing agreements with no options to acquire development rights back — will stand as F-star's only significant discovery partnerships for some time to come.
---
The best place to read
Endpoints News

? In your inbox.

Comprehensive daily news report for those who discover, develop, and market drugs. Join 51,200+ biopharma pros who read Endpoints News by email every day.

Free Subscription
---
---
---