Re­meGen read­ies $514M IPO as HKEX adds jew­el to the crown
Nas­daq may boast of a biotech boom with the sheer num­ber of com­pa­nies in its IPO queue. But when it comes to chart-top­ping hauls, HKEX ap­par­ent­ly takes the crown.
The lat­est record set­ter is Re­meGen, a Yan­tai, Shan­dong-based biotech that — months af­ter draw­ing in a stel­lar slate of crossover in­vestors for a $100 mil­lion-plus round — is set to raise up to $514 mil­lion from its pub­lic de­but in Hong Kong.
In terms of mon­ey raised, Re­meGen will be the largest IPO in the world this year for a bio­phar­ma com­pa­ny (drug de­vel­op­er). Here's the top sev­en:

1. Re­meGen $515M
2. He­palink $491M
3. Sim­cere $461M
4. Ever­est Med $451M
5. Leg­end Bio $424M
6. Re­lay Tx $400M
7. Genor Phar­ma $371M

— Brad Lon­car (@brad­lon­car) Oc­to­ber 28, 2020
Pub­lic in­vestors would be buy­ing in­to a pipeline of an­ti­bod­ies, fu­sion pro­teins and an­ti­body-drug con­ju­gates an­chored by RC18, or telitaci­cept. With an NDA al­ready filed for sys­temic lu­pus ery­the­mato­sus, that lead pro­gram binds to both BLyS (B lym­pho­cyte stim­u­la­tor) and APRIL (a pro­lif­er­a­tion-in­duc­ing lig­and).
If ap­proved, it could be the first new lu­pus drug in decades. Re­meGen has six oth­er mid- or late-stage pro­grams un­der­way for the drug in oth­er au­toim­mune dis­ease in­di­ca­tions.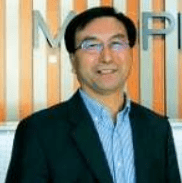 Jian­min Fang
Close be­hind it is RC48, or disi­ta­m­ab ve­dotin, an ADC tar­get­ing the well known HER2. Step­ping on the ter­rain of gi­ants, Re­meGen is tak­ing a slight­ly dif­fer­ent path, how­ev­er, by pri­or­i­tiz­ing gas­tric can­cer, urothe­lial can­cer and HER2-low ex­press­ing breast can­cer.
Seat­tle Ge­net­ics' Tukysa (now part­nered with Mer­ck), As­traZeneca and Dai­ichi Sankyo's En­her­tu and oth­ers all tend to fo­cus on breast can­cer first be­fore piv­ot­ing to oth­er in­di­ca­tions.
Re­meGen got go­ing in 2008 when Jian­min Fang, a Cana­da-ed­u­cat­ed sci­en­tist who trained at Har­vard Med­ical School, con­vinced his friends at a tra­di­tion­al Chi­nese med­i­cine com­pa­ny to launch a bi­o­log­ics play­er with him, the founder told End­points News. He's served as the CEO and CSO since then.
Lil­ly Asia Ven­tures and Lake Bleu Cap­i­tal bought in at the last raise, along­side Hud­son Bay Cap­i­tal, Vi­vo Cap­i­tal, Jan­chor Part­ners and Or­biMed.