Re­mem­ber mo­melo­tinib? Gilead un­loads shelved JAK in­hibitor for to­ken $3M pay­ment from its for­mer de­vel­op­ers
About 6 years ago, Gilead $GILD paid $510 mil­lion in cash to bag YM Bio­Sciences and its on­ly drug — a once-promis­ing JAK in­hibitor lat­er named mo­melo­tinib for myelofi­bro­sis. The drug, how­ev­er, turned out to be an em­bar­rass­ing dud in the clin­ic, and now the big biotech is sweep­ing it out in a low-dol­lar deal with Sier­ra On­col­o­gy — which is run by the peo­ple who may know this drug best.
Sier­ra has agreed to pay Gilead on­ly $3 mil­lion in cash for the as­set, and they plan to push it in­to a new late-stage study to get the da­ta they need. That will come on top of two dis­ap­point­ing piv­otal tri­als at Gilead that read out in late 2016.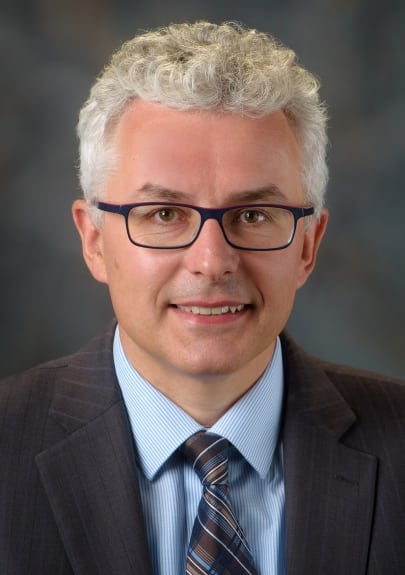 Sr­dan Ver­stovsek
It didn't look pret­ty, which is why Gilead was will­ing to hand it off for a to­ken up­front pay­ment. The rest of the $192 mil­lion in biobucks in­clud­ed in the Sier­ra deal will be paid out on the un­cer­tain prospects of a clin­i­cal turn­around.
What's the prob­lem? Mo­melo­tinib proved sta­tis­ti­cal­ly non-in­fe­ri­or to the ri­val Jakafi on a key mea­sure of ef­fi­ca­cy, but didn't look any bet­ter and didn't hit its mark on a key sec­ondary for the to­tal symp­tom score — with­er­ing its com­mer­cial prospects. In ad­di­tion, the stud­ies were hit with a high washout rate for pa­tients due to side ef­fects. That in turn added to pres­sure on the com­pa­ny to do a se­ri­ous M&A deal, which even­tu­al­ly led to its ac­qui­si­tion of Kite.
Lit­tle Sier­ra be­lieves it can still dis­tin­guish it­self for the dis­ease and the mar­ket. And shares of the biotech, which have been on a roller coast­er ride for the past year, were up about 6% in pre-mar­ket trad­ing.
They are not new to this drug. CEO Nick Glover used to run YM ahead of the Gilead buy­out. And they're go­ing back in with their ex­pert in­sights in­tact. And they gained an en­dorse­ment from an ex­pert in the field.
"The Phase III clin­i­cal da­ta for mo­melo­tinib demon­strate clin­i­cal ben­e­fits in all of these cat­e­gories and I be­lieve the drug can­di­date war­rants fur­ther de­vel­op­ment," notes MD An­der­son's Sr­dan Ver­stovsek. "Giv­en its ane­mia ben­e­fit, mo­melo­tinib could po­ten­tial­ly be­come an im­por­tant op­tion for the treat­ment of myelofi­bro­sis."
Sil­i­con Val­ley Bank came up with a $15 mil­lion debt fa­cil­i­ty to pro­vide added fi­nanc­ing as they start that jour­ney. An­oth­er $25 mil­lion could al­so be put up in the pact, pro­vid­ed SVB signs off.