Re­searchers at City of Hope com­bine on­colyt­ic virus with a CAR-T to erad­i­cate sol­id tu­mors in mice
A new com­bi­na­tion of ex­ist­ing can­cer treat­ments is show­ing ear­ly signs of po­ten­tial­ly crack­ing open a new ap­proach to treat­ing sol­id tu­mors.
In pre­clin­i­cal re­search pub­lished by City of Hope, a Cal­i­for­nia-based non-prof­it, sci­en­tists ef­fec­tive­ly blend­ed CAR-T ther­a­py with an on­colyt­ic virus to erad­i­cate sol­id tu­mors in mice. The virus is ge­net­i­cal­ly en­gi­neered to en­ter the tu­mors and force them to ex­press the CD19 pro­tein, al­low­ing the CAR-T cells to at­tack.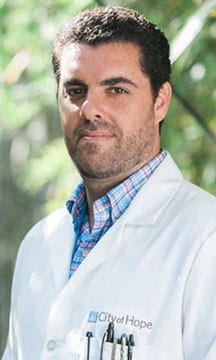 Saul Price­man
"We came up with the idea based on the com­pat­i­ble ex­per­tise and es­sen­tial­ly with sev­er­al in­ves­ti­ga­tors at City of Hope," Saul Price­man, se­nior au­thor of the pa­per, told End­points News. "It was al­most an idea to over­come the chal­lenges as­so­ci­at­ed with treat­ing sol­id tu­mors with CAR-T cell ther­a­py … the chal­lenge be­ing what tu­mor anti­gen to go af­ter in sol­id tu­mors and al­so what we call the im­muno­sup­pres­sive mi­croen­vi­ron­ment."
The re­searchers are ex­pect­ing to move in­to hu­man tri­als with­in the next year and a half. Price­man added he likes to de­scribe the method as "mark and kill," where the virus marks the tu­mor with a rec­og­niz­able tar­get for the CAR-T cells that then go in for the kill.
Nor­mal­ly used to treat blood can­cers like B cell lym­phomas and acute lym­phoblas­tic leukemia, CAR-T ther­a­py has made sig­nif­i­cant head­way since net­ting its first FDA ap­proval back in late 2017. The suc­cess seen in these can­cers hasn't trans­lat­ed in­to sol­id tu­mors as of yet giv­en that find­ing re­cep­tors on the sur­faces of those cells is much more chal­leng­ing and can lead to un­want­ed tox­i­c­i­ties.
By com­bin­ing CAR-T with a virus that es­sen­tial­ly com­pels the tu­mors in­to ex­press­ing a re­cep­tor like CD19, how­ev­er, Price­man hopes this con­cept can be a game-chang­er. Specif­i­cal­ly in the mouse tri­als, Price­man and his team showed the virus was able to ex­press CD19 in triple-neg­a­tive breast can­cer, as well as in pan­cre­at­ic, prostate, ovar­i­an, and head and neck can­cer, as well as brain tu­mor cells.
On­colyt­ic virus­es have had marked­ly less suc­cess when used on their own to treat can­cers, ac­cord­ing to pa­per co-au­thor An­tho­ny Park, large­ly be­cause the im­mune sys­tem can de­vel­op a re­sis­tance. They've al­so nev­er been test­ed clin­i­cal­ly, but with CAR-T's safe­ty pro­file al­ready well-known, the team is ex­pect­ing pos­i­tive re­sults.
When used alone, the on­colyt­ic virus "will in­duce an en­doge­nous im­mune re­sponse, which could be ben­e­fi­cial for tar­get­ing tu­mors, but it can al­so be detri­men­tal to the virus ac­tiv­i­ty be­cause the im­mune sys­tem can rec­og­nize the virus to not on­ly show the tu­mor cells but al­so get rid of the virus," Park said.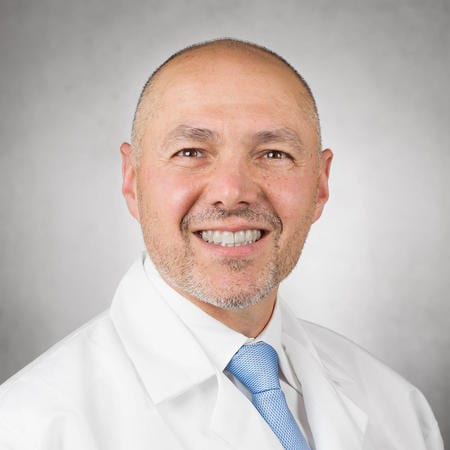 Ezra Co­hen
City of Hope's re­sults have al­ready im­pressed some out­side ex­perts, name­ly Ezra Co­hen, the chief of UC San Diego's hema­tol­ogy-on­col­o­gy di­vi­sion. Co­hen, who him­self is re­search­ing a sim­i­lar com­bi­na­tion us­ing ROR1-tar­get­ing CAR-T cells, said City of Hope used a "clever ap­proach" and found an added bonus in the study when the virus prop­a­gat­ed in­to oth­er tu­mor cells af­ter the orig­i­nal­ly-in­fect­ed cells died off.
That could sug­gest wide­spread ef­fi­ca­cy even if the on­colyt­ic virus doesn't man­age to in­fect every sin­gle tu­mor cell.
"You've got this ham­mer, which has been suc­cess­ful in hema­to­log­i­cal dis­eases, but you can't use it for all the pa­tients with sol­id tu­mors be­cause you can't see the nail," Co­hen said. "But what City of Hope did is they put the nail in­to cells that they want­ed, and now all of a sud­den you can use that ham­mer and it be­comes ef­fec­tive."
The biggest chal­lenge mov­ing for­ward will be how well the ex­per­i­ments in mice can trans­late in­to hu­mans. Some ex­per­i­men­tal CAR-T ther­a­pies have failed at this stage be­fore, Co­hen said, as get­ting the treat­ment to hone in on the tu­mor when it's not di­rect­ly in­ject­ed in­to its cells — some­thing that's not al­ways pos­si­ble in hu­mans with metasta­t­ic can­cers — is im­mense­ly dif­fi­cult.
But Price­man is con­fi­dent in the ex­per­tise of the City of Hope team, not­ing that the in­sti­tu­tion has 30 ac­tive Phase I clin­i­cal tri­als with CAR-T cells in a range of dis­eases.
"One of the beau­ties of City of Hope is we've done this a num­ber of times," Price­man said. "Clin­i­cal trans­la­tion of a CAR-T cell is some­thing we have a wide ex­per­tise in, and we've al­so grow­ing ex­per­tise in on­colyt­ic virus­es."
So­cial: Michael Dominguez, Shut­ter­stock