Re­searchers move clos­er to de­ci­pher­ing blood clots from As­traZeneca, J&J's Covid-19 vac­cines
Re­searchers may be near­ing an an­swer for the mys­te­ri­ous and life-threat­en­ing blood clots that ap­peared on very rare oc­ca­sions in peo­ple who re­ceived the J&J or As­traZeneca Covid-19 vac­cine.
The new work builds on an ear­ly hy­poth­e­sis re­searchers in Nor­way put for­ward last spring, when the cas­es first cropped up. They pro­posed the events were sim­i­lar to blood clots that can oc­cur in a small sub­set of pa­tients who re­ceive he­parin, one of the most com­mon­ly used blood thin­ners.
In those pa­tients, he­parin binds to a pro­tein float­ing in the blood called platelet fac­tor 4, or PF4, to form a com­plex. The body rec­og­nizes that com­plex as for­eign and be­gins mak­ing an­ti­bod­ies against PF4, trig­ger­ing a cas­cade of events. The Nor­we­gian re­searchers' smok­ing gun? Peo­ple who took the J&J or As­traZeneca vac­cine and then suf­fered life-threat­en­ing blood clots al­so test pos­i­tive for an­ti-PF4 an­ti­bod­ies, just as pa­tients with he­parin-in­duced clots do.
But that still left a raft of ques­tions. Most no­tably: What about these vac­cines are caus­ing pa­tients to make an­ti­bod­ies against PF4, a com­plete­ly un­re­lat­ed pro­tein?
New work from the Mayo Clin­ic, Ari­zona State Uni­ver­si­ty and Cardiff Uni­ver­si­ty, pub­lished this week in Sci­ence, points to an an­swer, as well as po­ten­tial ways of build­ing new vac­cines with­out the same is­sue.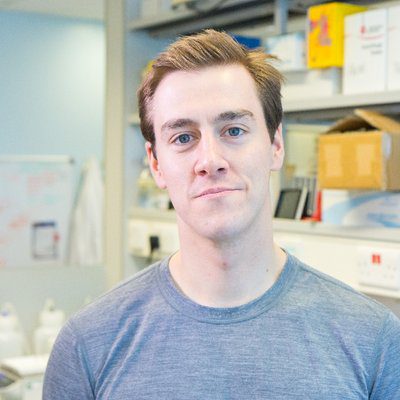 Alexan­der Bak­er
Af­ter re­ports of the blood clots emerged, Alexan­der Bak­er, a re­searcher at Mayo who fo­cus­es on en­gi­neer­ing virus­es for ther­a­pies and vac­cines, de­cid­ed to take a clos­er look at the As­traZeneca vac­cine's struc­ture. Both J&J and As­traZeneca are vi­ral-vec­tor vac­cines. In each case, de­vel­op­ers took dif­fer­ent ver­sions of a com­mon cold virus called ade­n­ovirus, neutered them so they can't repli­cate or cause symp­toms like a nor­mal virus, and used them as car­ri­er pi­geons to de­liv­er the in­struc­tions for our cells to pro­duce coro­n­avirus spike pro­tein.
"It seemed rea­son­able that there was some kind of in­ter­ac­tion be­tween the vac­cine and [PF4]," Bak­er told End­points News. "But it had not been shown ro­bust­ly."
So Bak­er and his col­lab­o­ra­tors used a tech­nique called cryo-elec­tron mi­croscopy to look at the As­traZeneca vac­cine at an un­prece­dent­ed­ly close scale. They froze the virus to ul­tra-cool tem­per­a­tures — less than -180 de­grees Cel­sius — and fired elec­trons at dif­fer­ent an­gles to get an im­age of it from dif­fer­ent van­tage points.
Struc­ture of As­traZeneca vac­cine re­con­struct­ed from Cryo-Em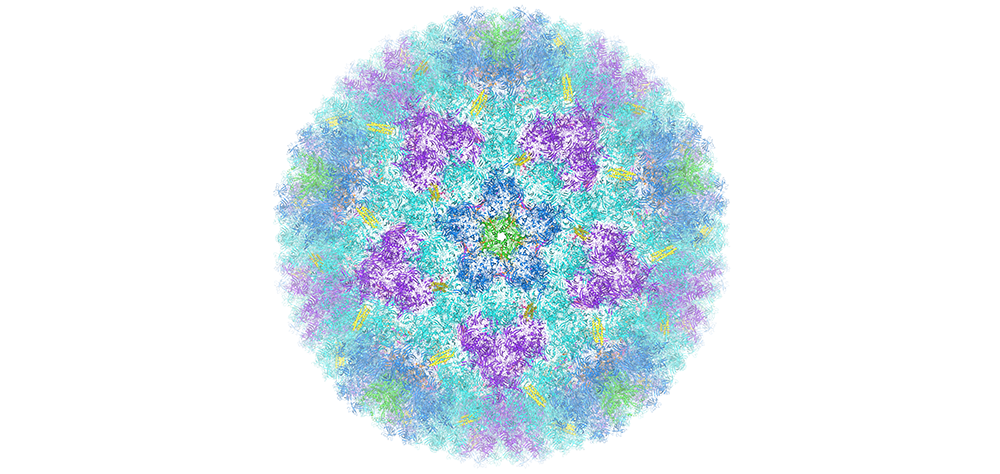 Click on the im­age to see the full-sized ver­sion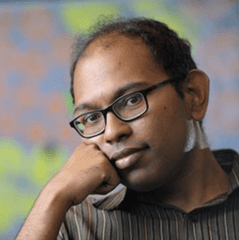 Ab­hishek Sing­haroy
They then stitched those dif­fer­ent snap­shots to con­struct a 3D im­age of the virus' soc­cer ball-shaped out­er shell. With help from Ab­hishek Sing­haroy, a struc­tur­al bi­ol­o­gist at ASU, they de­ter­mined the atom-by-atom break­down with­in the shell.
Us­ing com­put­er sim­u­la­tions, they mod­eled how that shell would in­ter­act in wa­ter with a PF4 an­ti­body. Sure enough, it was "reg­u­lar­ly form­ing in­ter­ac­tions with the PF4 an­ti­body," Bak­er said.
At that point, the groups put the work out as a pre-print, at­tract­ing the at­ten­tion of As­traZeneca ex­ec­u­tives, who were al­so try­ing to de­ci­pher the mys­te­ri­ous con­di­tion set off by their vac­cine. With the com­pa­ny's help, Bak­er was able to run a study on a mi­cro-chip to prove out their com­put­er sim­u­la­tion.
Es­sen­tial­ly, they strapped the virus to the chip and flowed so­lu­tion con­tain­ing a PF4 pro­tein over it. Sure enough, the PF4 latched on­to the virus, al­beit not too tight­ly.
"It has mod­er­ate bind­ing affin­i­ty, which is to say it ain't that strong, but it ain't that weak," Bak­er said.
That sug­gests the virus hasn't evolved to tar­get PF4. In­stead, there's a trag­ic ac­ci­den­tal align­ment be­tween the shape of the pro­teins on the virus and the shape of the hu­man pro­tein.
It al­so helps re­con­struct a plau­si­ble sto­ry for how the clot­ting events oc­cur. The As­traZeneca or J&J shot is in­ject­ed in­to the mus­cle in your shoul­der. Then, one of two things hap­pens: Ei­ther it goes in­to the blood­stream be­cause it ac­ci­den­tal­ly nicks a vein (as most shots do), or the body drains the virus from your mus­cle in­to your lym­phat­ic sys­tem, which drains and cir­cu­lates cer­tain flu­id around the body.
In ei­ther event, the virus is then ex­posed to PF4, which is al­ways cir­cu­lat­ing at low lev­els but is even more present in in­flamed en­vi­ron­ments, such as di­rect­ly af­ter a vac­ci­na­tion. The virus binds to PF4 and then drags the hu­man pro­tein on its jour­ney through the body to the lymph nodes, the hub of the im­mune sys­tem.
Re­searchers have shown that a very small sub­set of pa­tients has, for what­ev­er rea­son, pre-ex­ist­ing B cells that can make an­ti­bod­ies against PF4. Once the virus drags it in­to the lymph nodes, the B cells start churn­ing out those an­ti­bod­ies.
Be­cause an­ti­bod­ies have two arms that can each bind to dif­fer­ent PF4 pro­teins, you end up "group­ing to­geth­er clus­ters of PF4," Bak­er said. "And when this hap­pens, it can over­ac­ti­vate platelets. And from that point, platelets be­come ac­ti­vat­ed and do what they're sup­posed to do — you start form­ing clots."
The prob­lem is that the clots are form­ing in the ab­sence of a wound or the "prop­er en­vi­ron­ment," he said.
For­tu­nate­ly, their work points to a pos­si­ble so­lu­tion. The virus' soc­cer ball shell is stud­ded with lit­tle pro­tein loops that in­ter­act with oth­er pro­teins. If re­searchers can pin down ex­act­ly how they bind to PF4, they might be able to swap out amino acids to pro­duce a virus that's still func­tion­al for vac­cines but can't bind to PF4 or cause blood clots.
In the mean­time, though, these vac­cines are still safe and ef­fec­tive, Bak­er not­ed. And the risk of blood clots from Covid-19 — along with all the oth­er risks the dis­ease brings — far out­strips the risk from the shot.
"So you're much bet­ter off get­ting your vac­cine," he said.