Re­searchers use PD-1 check­point drug in pur­suit of a promis­ing cu­ra­tive ap­proach to HIV
The big drug de­vel­op­ers like Gilead and Glax­o­SmithK­line learned years ago how to keep a lid on HIV, but re­searchers re­main chal­lenged by their in­abil­i­ty to root out the la­tent reser­voirs of virus the hide in the cells.
But now in­ves­ti­ga­tors are pur­su­ing a new re­search track that has just demon­strat­ed its po­ten­tial in a can­cer pa­tient in France.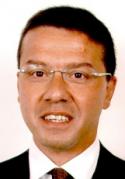 Jean-Philippe Spano
Doc­tors there were treat­ing a lung can­cer pa­tient with HIV with Bris­tol-My­ers Squibb's Op­di­vo and ob­served a "dras­tic and per­sis­tent de­crease" in the virus hid­den in cells. And there may be a very sim­ple ex­pla­na­tion.
Treat­ing HIV pa­tients with a PD-1 drug ac­ti­vates CD4 T cells, where the virus grav­i­tates to hide. First gen­er­at­ing a re­sponse by ac­ti­vat­ing the virus, they then ex­pose it to an amped up im­mune sys­tem in pa­tients on pow­er­ful an­tivi­rals.
Doc­tors have been treat­ing the 51-year-old pa­tient — first di­ag­nosed with HIV in 1995 — since late last year. Be­fore treat­ment, the HIV was un­de­tectable. But as treat­ment be­gan the virus be­gan to ap­pear and then con­tin­ued to rise for 45 days, at which point the im­mune re­sponse be­gan to wipe out the ex­posed HIV.
"In­creas­ing­ly, re­searchers have been look­ing in­to the use of cer­tain drugs that ap­pear to re-ac­ti­vate the la­tent HIV-in­fect­ed cells," Pro­fes­sor Jean-Philippe Spano, head of the med­ical on­col­o­gy de­part­ment at Pitie-Salpetriere Hos­pi­tal AP-HP in Paris. "This could have the ef­fect of mak­ing them vis­i­ble to the im­mune sys­tem, which could then at­tack them. Drugs that in­hib­it im­mune check-points such as PD-1 are well known in the can­cer field as be­ing very ef­fi­cient at restor­ing im­mune de­fences by re­mov­ing the brake, en­abling the im­mune cells to spring in­to ac­tion to re­ject the can­cer cells. It was thought, but un­til now not demon­strat­ed, that in­hibitors of im­mune check-points could, in a sim­i­lar way, wake up dor­mant HIV-in­fect­ed cells and al­so the im­mune de­fences against the virus."
There are some big caveats at­tached to this an­nounce­ment. First, there was an­oth­er HIV pa­tient treat­ed with ni­vo who didn't re­spond. Sec­ond, they have to com­plete tox test­ing to see if non-can­cer pa­tients are threat­ened by check­point ther­a­py. And they have to de­vel­op bio­mark­ers for per­son­al­ized treat­ment.