Re­Vi­ral gets a $55M boost­er shot of cash as it ex­pands its de­vel­op­ment work on an RSV treat­ment
Six months af­ter Re­Vi­ral out­lined the ef­fi­ca­cy of their res­pi­ra­to­ry syn­cy­tial virus, or RSV, treat­ment in healthy adults with an in­tranasal in­fec­tion, the Lon­don-based biotech has raised a $55 mil­lion B round to take the next big step in the clin­ic.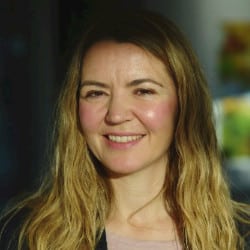 Nan­na Lüneborg
Re­Vi­ral got start­ed with seed mon­ey for their dis­cov­ery work from the Well­come Trust in 2012 and then moved to­ward the clin­ic with a $21 mil­lion launch round in 2015. Now they're blue­print­ing a Phase IIb tri­al to test an RSV fu­sion in­hibitor dubbed RV521 that is de­signed to block vi­ral repli­ca­tion as a way to pro­tect an at-risk pop­u­la­tion.
There's noth­ing un­usu­al about the virus. It's quite com­mon. But par­tic­u­lar­ly among in­fants and adults with a com­pro­mised im­mune sys­tem, RSV can be a killer. And it's that ex­posed group the biotech is work­ing for.
The next step will be ad­di­tion­al Phase IIa stud­ies in chil­dren as well as adult RSV cas­es in­volv­ing a stem cell trans­plant.
This isn't an easy field, and there are no guar­an­tees that ear­ly proof-of-con­cept da­ta will lead to piv­otal da­ta. A year ago Re­gen­eron dropped its Phase III RSV an­ti­body af­ter a rare flop for the com­pa­ny. That ef­fort was scrapped af­ter Re­gen­eron held it up as a top late-stage pro­gram.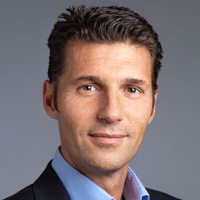 David Loew
Just a few months be­fore that Sanofi stepped in and signed a $645 mil­lion pact to part­ner with As­traZeneca on ME­DI8897, an RSV an­ti­body which had been de­vel­oped by Med­Im­mune. David Loew, the head of Sanofi Pas­teur, called RSV "the most im­por­tant miss­ing in­di­ca­tion in the vac­ci­na­tion sched­ule of new­borns."
New Leaf Ven­ture Part­ners and No­vo Ven­tures stepped in to co-lead this new round for Re­Vi­ral, with ad­di­tion­al help from an­oth­er new in­vestor, Per­cep­tive Ad­vi­sors, along with ex­ist­ing back­ers at An­dera Part­ners, Or­biMed and Brace Phar­ma Cap­i­tal.
Nan­na Lüneborg, a part­ner at No­vo Ven­tures, not­ed:
We have been fol­low­ing the RSV field for some time and see Re­Vi­ral as a leader in this space. We are de­light­ed to of­fer our in­vest­ment ex­per­tise, fur­ther­ing the de­vel­op­ment of the com­pa­ny as it moves in­to pe­di­atric tri­als.