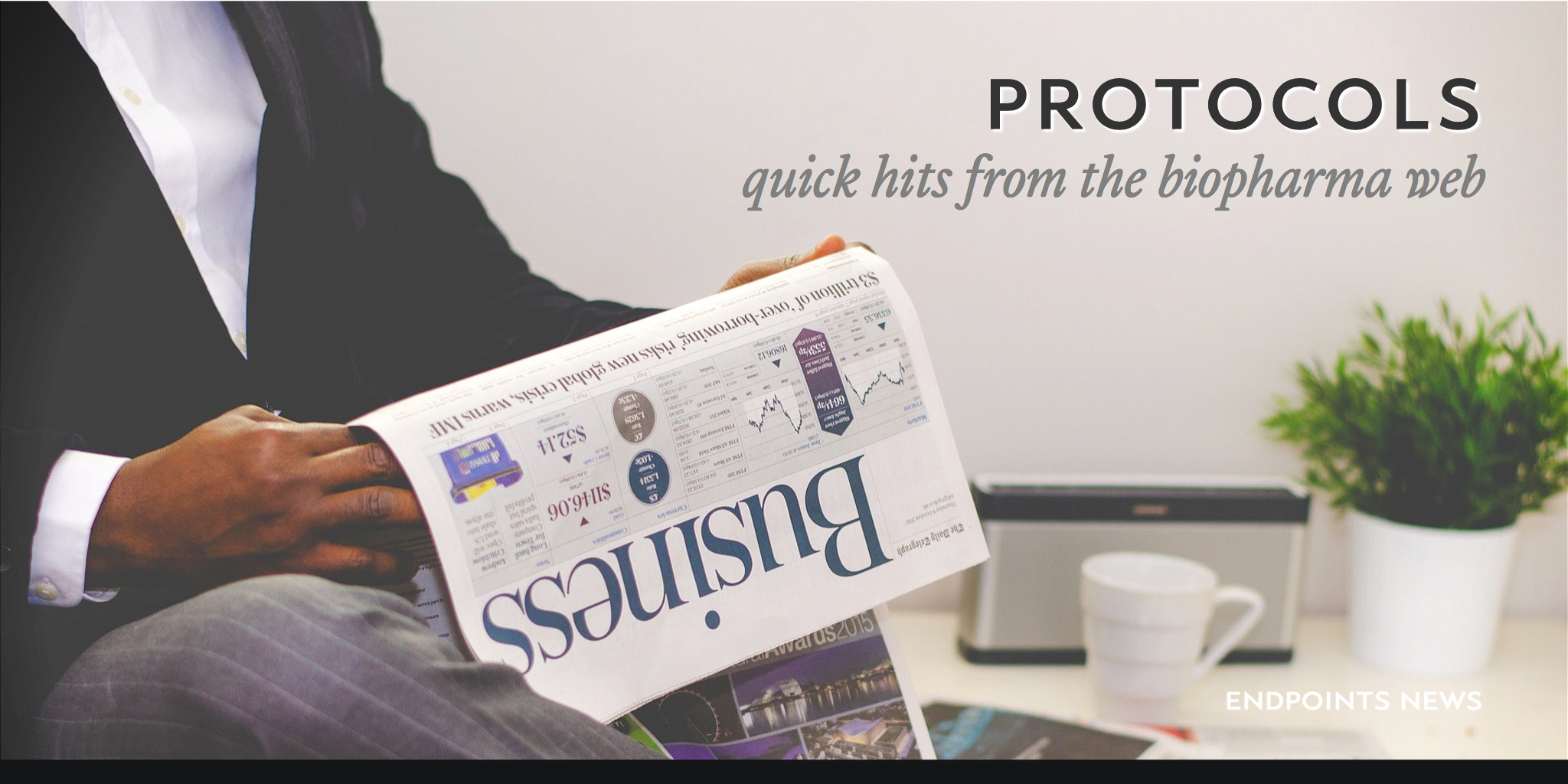 Rhythm CEO Kei­th Gottes­di­ener hits the ex­it; Take­da sets up an AI dis­cov­ery pro­gram at MIT
→ Rhythm Phar­ma­ceu­ti­cals $RYTM CEO Kei­th Gottes­di­ener is plan­ning to stay at the helm un­til the biotech com­pletes its new drug ap­pli­ca­tion, and then head out. He says it's the right time to hand over the reins and the com­pa­ny plans to or­ga­nize a search for his re­place­ment. His last task should be done by the end of Q1. "For the more than eight years that I have been CEO, it has been an hon­or to lead the tal­ent­ed Rhythm team, and I am im­mense­ly proud of our work to ad­vance set­melan­otide and bol­ster the un­der­stand­ing of rare ge­net­ic dis­or­ders of obe­si­ty," said Gottes­di­ener in a state­ment.
→ A cou­ple of years af­ter Cel­gene shrugged off its $44 mil­lion in­vest­ment and op­tion for Phar­mAkea and its fi­bro­sis pipeline projects, the lit­tle biotech is sell­ing off its last re­main­ing drug. There are no terms men­tioned, but Den­mark's Galec­to is get­ting the LOXL2 as­sets at the San Diego biotech in what is tech­ni­cal­ly be­ing called a merg­er. Last fall Blade bought up Phar­mAkea's au­to­tax­in in­hibitor project. Xcon­o­my has more of the de­tails here.
→ Take­da is go­ing to MIT in search of some ex­pert help in shap­ing a new AI ini­tia­tive fo­cused on drug dis­cov­ery and re­lat­ed fields. The glob­al play­er is bankrolling a 3-year plan — with a built-in ex­ten­sion op­por­tu­ni­ty — to set up 6 to 10 projects per year fo­cused on the in­ter­sec­tion of ma­chine learn­ing and health. That gives them an AI al­liance in Cam­bridge neigh­bor­ing their main R&D fa­cil­i­ties un­der Andy Plump. The big idea here is to put MIT pro­fes­sors and stu­dents on a field that has at­tract­ed the rapt at­ten­tion of a phar­ma world in search of a more ef­fi­cient ap­proach to drug de­vel­op­ment.
→ Slow­ly re­cov­er­ing from a Phase IIb dis­as­ter in 2018, Pro­tag­o­nist Ther­a­peu­tics has reached a mile­stone un­der its re­search col­lab­o­ra­tion with J&J's Janssen to co-de­vel­op oral, gut-re­strict­ed IL-23 re­cep­tor an­tag­o­nist PTG-200 (JNJ-67864238) and sec­ond-gen­er­a­tion pep­tides for all in­di­ca­tions in­clud­ing in­flam­ma­to­ry bow­el dis­ease (IBD). The nom­i­na­tion of a new sec­ond-gen­er­a­tion de­vel­op­ment can­di­date trig­gers a $5 mil­lion mile­stone pay­ment to Pro­tag­o­nist $PGTX.
→ Last Au­gust, Gly­coMimet­ics' shares took a nose­dive af­ter Pfiz­er's team dis­missed their lead drug as a Phase III fail­ure. The com­pa­ny is now ink­ing a deal with Apol­lomics for the de­vel­op­ment and com­mer­cial­iza­tion of two oth­er drugs, up­ro­le­se­lan and GMI-1687, in Greater Chi­na. Gly­coMimet­ics will re­ceive an up­front cash pay­ment of $9 mil­lion and will be el­i­gi­ble to re­ceive po­ten­tial mile­stone pay­ments to­tal­ing ap­prox­i­mate­ly $180 mil­lion, as well as tiered roy­al­ties on net sales.
→ Dutch biotech Synaf­fix has ex­pand­ed its ex­ist­ing col­lab­o­ra­tion with Shang­hai Miraco­gen — which first tied up in a $125 mil­lion li­cens­ing pact last April — to in­clude a sec­ond prod­uct can­di­date. Fi­nan­cials de­tails were not dis­closed, but Miraco­gen has been grant­ed non-ex­clu­sive rights to Synaf­fix's pro­pri­etary Gly­co­Con­nect and Hy­dra­Space ADC tech­nolo­gies for use in the sec­ond clin­i­cal can­di­date.