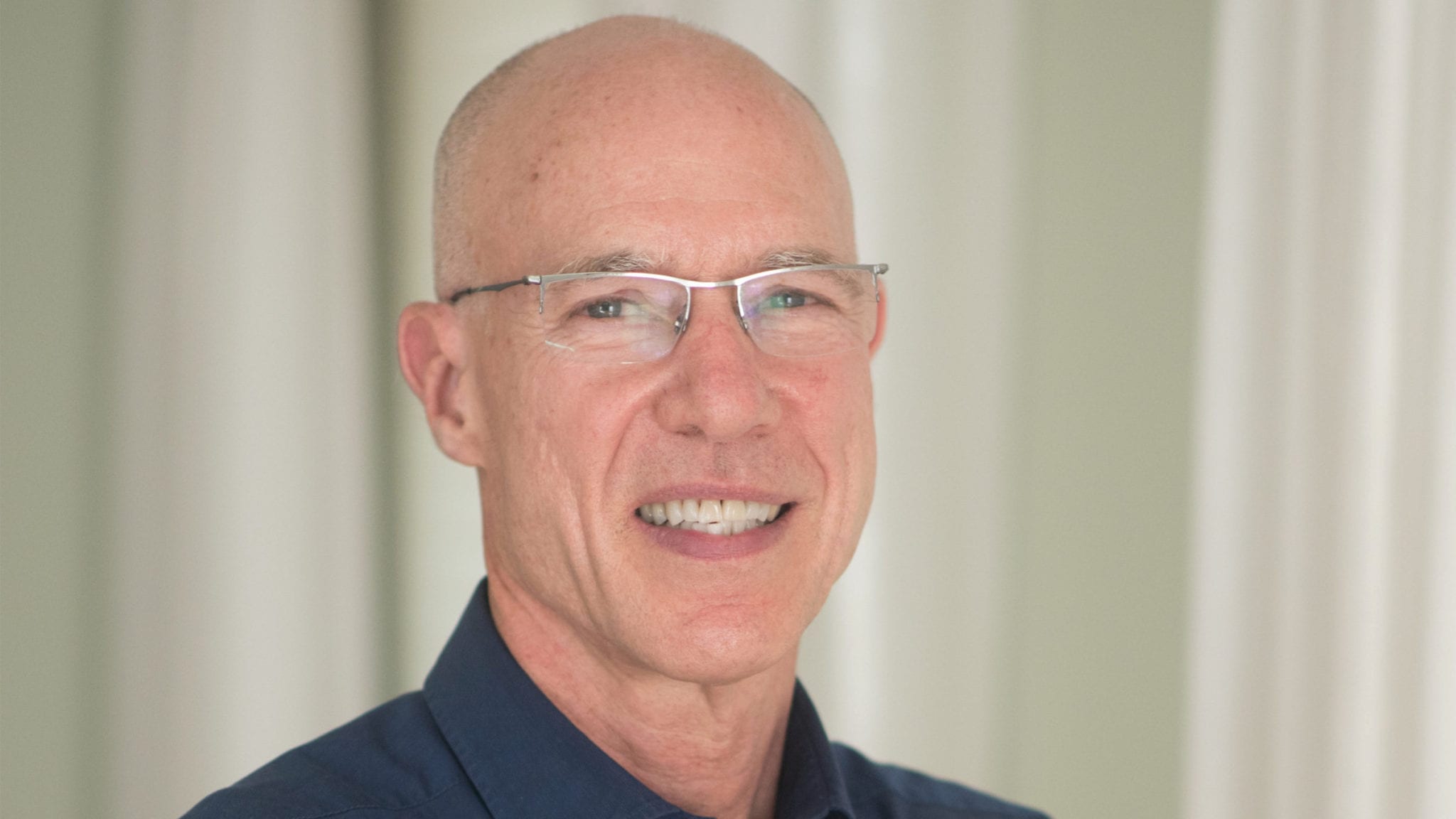 David Meeker, Rhythm Pharmaceuticals CEO and chairman
Rhythm gets sec­ond OK for ge­net­ic obe­si­ty drug Im­civree, swings in­to roy­al­ty deal
An­oth­er OK, an­oth­er 2,000 po­ten­tial pa­tients.
On Thurs­day, Rhythm Phar­ma­ceu­ti­cals re­ceived its sec­ond FDA green light for its obe­si­ty man­age­ment drug for those with ul­tra-rare ge­net­ic dis­eases, this time for Bardet-Biedl syn­drome, a dis­ease that im­pacts a num­ber of or­gans but with ear­ly-on­set obe­si­ty as a ma­jor symp­tom. And the com­pa­ny al­so en­gi­neered a roy­al­ty deal net­ting it up to $100 mil­lion.
The FDA ap­proved the drug, known as set­melan­otide and mar­ket­ed as Im­civree, for pa­tients 6 years and up af­ter Phase III da­ta in 31 Bardet-Biedl pa­tients showed it de­creased BMI by around 8% com­pared to place­bo. Rhythm chair­man and CEO David Meek­er not­ed that while BMI was not a per­fect mea­sure­ment, the com­pa­ny opt­ed to use it over weight be­cause its study in­clud­ed pe­di­atric pa­tients who were still grow­ing.
"Part of the noise in the world of obe­si­ty is that [peo­ple say] 'it's an epi­dem­ic,' and every­body thinks they un­der­stand it, and physi­cians think they un­der­stand it, and a lot of peo­ple think it's a lifestyle choice," Meek­er, for­mer CEO of Gen­zyme, told End­points News.
But while peo­ple are slow­ly un­der­stand­ing obe­si­ty is a dis­ease, Rhythm is show­ing that it's not one dis­ease, but many dis­eases, he con­tin­ued, adding that re­searchers are find­ing some clear ge­net­ic dri­vers be­hind obe­si­ty.
In No­vem­ber 2020, Rhythm re­ceived its first ap­proval for Im­civree for pa­tients with dis­rup­tions to their POMC, PC­SK1 and LEPR genes. The Bardet-Biedl ap­proval is a bit dif­fer­ent, as pa­tients need a clin­i­cal di­ag­no­sis of the syn­drome, which has been linked to 23 dif­fer­ent ge­net­ic mu­ta­tions, in­stead of a gene test con­fir­ma­tion of a spe­cif­ic mu­ta­tion as they did with the first ap­proval.
On­ly one minute af­ter an­nounc­ing the Bardet-Biedl ap­proval, Rhythm dis­closed it was en­ter­ing a roy­al­ty deal with the apt­ly named Health­Care Roy­al­ty. As part of the deal, Rhythm will get an ini­tial $37.5 mil­lion, fol­lowed by an ad­di­tion­al $37.5 mil­lion pend­ing Eu­ro­pean ap­proval for Im­civree in Bardet-Biedl syn­drome and $25 mil­lion for cer­tain sales goals. In ex­change, Rhythm will pay Health­care Roy­al­ty tiered roy­al­ties be­gin­ning in the low dou­ble dig­its and falling to the low sin­gle dig­its af­ter cer­tain rev­enue points on Im­civree's glob­al sales.
In 2021, Rhythm made a mod­est $3.2 mil­lion from Im­civree sales, though it will like­ly eclipse that num­ber in 2022, with $1.5 mil­lion in sales al­ready in the first quar­ter.
The mon­ey from Health­care Roy­al­ty will keep Rhythm go­ing un­til the sec­ond half of 2024, as it tries to great­ly broad­en Im­civree's in­di­ca­tion in­to oth­er dis­eases that im­pact the hunger sig­nal path­way up­on which it acts. But the FDA doled out a CRL for Im­civree in Al­ström syn­drome, an­oth­er ul­tra-rare ge­net­ic dis­ease that caus­es vi­sion and hear­ing loss, di­a­betes and obe­si­ty, since those pa­tients did not reach the pri­ma­ry end­point for the study.
In to­tal with its cur­rent in­di­ca­tions, it can reach some 5,000 pa­tients in the US, Rhythm pre­vi­ous­ly es­ti­mat­ed. How­ev­er, with the stud­ies it has go­ing on now — in­clud­ing a Phase II tri­al in pa­tients who get treat­ed for a be­nign brain tu­mor and come out with ex­treme hunger, and a Phase III tri­al look­ing at 4 ad­di­tion­al genes — it could add up­wards of 50,000 pa­tients, Meek­er es­ti­mat­ed.
The drug does come with some side ef­fects though, and five pa­tients dis­con­tin­ued the tri­al. Most no­tably, many of the pa­tients ex­pe­ri­enced skin dark­en­ing since Im­civree al­so hits a path­way that caus­es melanin re­lease. "It's like tan­ning when you go out in the sun … some peo­ple note it, some peo­ple don't, and some peo­ple like it, and some peo­ple are both­ered by it," Meek­er said, adding that a few of the pa­tients who dis­con­tin­ued did so due to their skin dark­en­ing.