Rich Hey­man's Metacrine grabs a $22M round in search of a su­pe­ri­or NASH drug
A start­up found­ed by biotech A-lis­ters has scored $22 mil­lion in a Se­ries B round to help de­vel­op its NASH drug. The com­pa­ny, called Metacrine, is pur­su­ing a tar­get its founders think can out­per­form the field's fierce com­pe­ti­tion.
The round was led by new in­vestor New En­ter­prise As­so­ci­ates, while old in­vestors stayed on board. The mon­ey brings the com­pa­ny's to­tal haul to $60 mil­lion since its 2015 launch, no doubt buoyed by the rep­u­ta­tion of the peo­ple in­volved.
The com­pa­ny was co-found­ed by se­r­i­al en­tre­pre­neur Rich Hey­man — the man be­hind Aragon and Ser­agon, which both sold for over $1 bil­lion in the span of one year — and Ronald Evans, the Salk sci­en­tist be­hind a slew of biotech com­pa­nies, in­clud­ing Lig­and Phar­ma­ceu­ti­cals and the re­cent­ly ac­quired Mi­to­bridge. Both Evans and Hey­man are still in­volved with Metacrine: Hey­man is chair­man, while Evans sits on the board.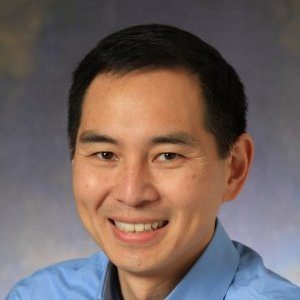 Ken Song, Metacrine
Metacrine has thus far kept its plans most­ly un­der wraps, say­ing sim­ply the com­pa­ny was work­ing on pro­grams for di­a­betes, liv­er dis­or­ders, and oth­er meta­bol­ic dis­ease. Now, they're charg­ing for­ward on a pro­gram for fat­ty liv­er dis­ease, which it plans to take to the clin­ic ear­ly next year.
The com­pa­ny's CEO, Ken Song, who's led Metacrine for a lit­tle over a year now, tells me he's acute­ly aware of the need to dif­fer­en­ti­ate from oth­er play­ers pur­su­ing NASH.
"This is prob­a­bly one of the most com­pet­i­tive ar­eas in biotech right now," Song said. "It's an enor­mous dis­ease in­di­ca­tion, and there's no ap­proved ther­a­pies in the space. Those two fac­tors are dri­ving a lot of in­ter­est. Every week there's an­oth­er new an­gle or new tar­get."
The start­up's shtick is not to find a brand new tar­get to take down NASH. In­stead, Song said the com­pa­ny is fo­cus­ing on the on­ly clin­i­cal­ly-val­i­dat­ed tar­get in the space: the Far­ne­soid X Re­cep­tor. FXR is a nu­clear hor­mone re­cep­tor, which is a class of pro­teins Evans hap­pens to be an ex­pert in.
"While there are many drug tar­gets com­pa­nies are go­ing af­ter, there's on­ly one that's been clin­i­cal­ly shown to be ef­fi­ca­cious at both re­solv­ing the dis­ease and re­vers­ing fi­bro­sis," Song said.
The tar­get has been val­i­dat­ed by In­ter­cept, a com­pa­ny that's in its own Phase III tri­al in­volv­ing a bile acid FXR ag­o­nist in NASH. But Song said this ap­proach ap­pears to come with some un­want­ed side ef­fects for pa­tients: itch­i­ness and a boost to their LDL cho­les­terol.
Metacrine has ideas on what's caus­ing both side ef­fects: the bile acid. So the com­pa­ny plans to try out a non-bile acid FXR ag­o­nist in hopes to re­solve the is­sues. Oth­er com­pa­nies have tried de­vel­op­ing NASH drugs with non-bile acid FXR ag­o­nists be­fore, but these mol­e­cules tend to clear out of the body too quick­ly to be "best-in-class" when it comes to be­ing ef­fec­tive.
"Bile acids nat­u­ral­ly un­der­go re­cir­cu­la­tion in the body, so the re­cep­tor is con­tin­u­al­ly ex­posed to its lig­and," Song said. "When com­pa­nies de­vel­op a non-bile acid mol­e­cule, the mol­e­cules tend to be tran­sient. So you take a pill, these mol­e­cules get ab­sorbed and rapid­ly cleared from the body. We are de­sign­ing a mol­e­cule that doesn't get cleared rapid­ly, but rather ex­tends the amount of drug ex­po­sure in the blood through­out the day."
Song said the com­pa­ny ex­pects to com­plete Phase I tri­als by the end of 2018.
While most of this new cash will go to­wards the NASH pro­gram, Metacrine al­so has plans to put some mon­ey to­wards new (undis­closed) dis­ease tar­gets. The com­pa­ny al­so has a type 2 di­a­betes pro­gram in de­vel­op­ment in col­lab­o­ra­tion with No­vo Nordisk.
As part of the Se­ries B round, Car­ol Gal­lagher, a part­ner at new in­vestor NEA, will join Metacrine's board.