A failure-prone Rigel Pharmaceuticals claimed a much-needed win in a Phase III study of its lead drug. And the news spurred a temporary spike in its share price, with the stock $RIGL soaring more than 50% and then quickly settling back to a much more modest gain of about 7% as analysts took a second look at the unexciting results.
Investigators say the drug did significantly better than a placebo, with 18% of the patients in the drug arm achieving a stable platelet response, up against none in the placebo arm. And that, Rigel says, should set up an approval for use among treatment-resistant patients, provided the next late-stage study – due in a couple of months – confirms its results.
This drug is designed to treat immune thrombocytopenia. The therapy is a spleen tyrosine kinase (Syk) inhibitor, which should help stop the bleeding that occurs when someone has a low platelet count. But in a small proof-of-concept study for thrombocytopenia, the therapy scored a 50% response rate, which had whetted appetites for something solid in Phase III.
In an SEC filing, the company outlined the 9 positive responses tacked among 51 patients taking the drug, pointing to some evidence of durability beyond the 24-week goal spelled out in the study. 49 of those patients, or 96%, also experienced an adverse event, compared to 19 (76%) in the placebo arm.
An 18% response rate was on the low end of expectations, but the biotech took a sunny view of its prospects.
"These data demonstrate the potential benefit of fostamatinib for chronic ITP patients who are in need of new treatment options," said Raul Rodriguez, president and chief executive officer of Rigel. "We believe that fostamatinib has significant commercial potential given that it has a unique mechanism of action that may work where other products have failed."
The latest data follow a rough slate of setbacks that cost the biotech a major league partner and most of its pipeline. Aside from its three clinical-stage program for fostamatinib, there are only a couple of preclinical efforts underway. The biotech had a market cap of $250 million headed into today's announcement.
Way back in 2013, though, fostamatinib flopped in a Phase III study of rheumatoid arthritis, forcing AstraZeneca to wash its hands of their partnership and leaving Rigel to undergo an overhaul, shedding staff and reorganizing around dry eye dises (R348) and lupus (R333).They both quickly failed Phase II.Another drug, R118, had to be abandoned after investigators tracked some serious side effects.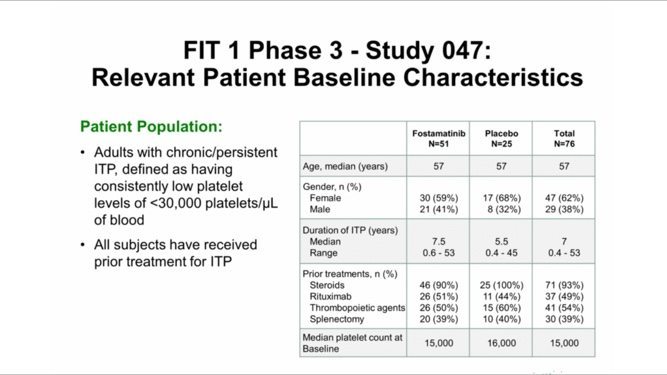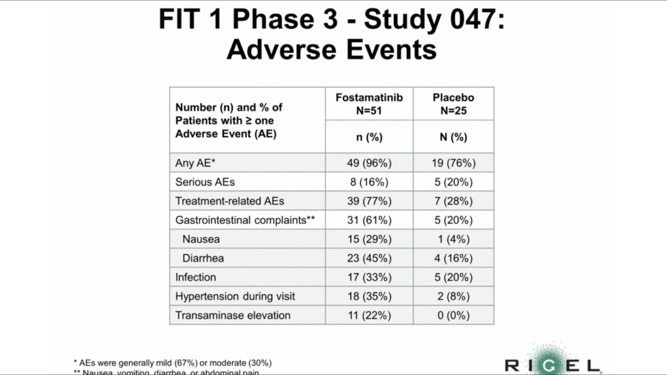 ---
The best place to read
Endpoints News

? In your inbox.

Comprehensive daily news report for those who discover, develop, and market drugs. Join 45,100+ biopharma pros who read Endpoints News by email every day.

Free Subscription
---
---
---