Rigel's pos­i­tive PhI­II for bleed­ing dis­or­der trig­gers a roller coast­er ride for shares
A fail­ure-prone Rigel Phar­ma­ceu­ti­cals claimed a much-need­ed win in a Phase III study of its lead drug. And the news spurred a tem­po­rary spike in its share price, with the stock $RIGL soar­ing more than 50% and then quick­ly set­tling back to a much more mod­est gain of about 7% as an­a­lysts took a sec­ond look at the un­ex­cit­ing re­sults.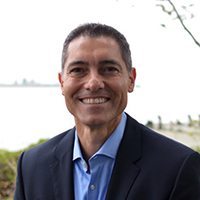 Raul Ro­driguez, Rigel CEO
In­ves­ti­ga­tors say the drug did sig­nif­i­cant­ly bet­ter than a place­bo, with 18% of the pa­tients in the drug arm achiev­ing a sta­ble platelet re­sponse, up against none in the place­bo arm. And that, Rigel says, should set up an ap­proval for use among treat­ment-re­sis­tant pa­tients, pro­vid­ed the next late-stage study – due in a cou­ple of months – con­firms its re­sults.
This drug is de­signed to treat im­mune throm­bo­cy­tope­nia. The ther­a­py is a spleen ty­ro­sine ki­nase (Syk) in­hibitor, which should help stop the bleed­ing that oc­curs when some­one has a low platelet count. But in a small proof-of-con­cept study for throm­bo­cy­tope­nia, the ther­a­py scored a 50% re­sponse rate, which had whet­ted ap­petites for some­thing sol­id in Phase III.
In an SEC fil­ing, the com­pa­ny out­lined the 9 pos­i­tive re­spons­es tacked among 51 pa­tients tak­ing the drug, point­ing to some ev­i­dence of dura­bil­i­ty be­yond the 24-week goal spelled out in the study. 49 of those pa­tients, or 96%, al­so ex­pe­ri­enced an ad­verse event, com­pared to 19 (76%) in the place­bo arm.
An 18% re­sponse rate was on the low end of ex­pec­ta­tions, but the biotech took a sun­ny view of its prospects.
"These da­ta demon­strate the po­ten­tial ben­e­fit of fos­ta­ma­tinib for chron­ic ITP pa­tients who are in need of new treat­ment op­tions," said Raul Ro­driguez, pres­i­dent and chief ex­ec­u­tive of­fi­cer of Rigel. "We be­lieve that fos­ta­ma­tinib has sig­nif­i­cant com­mer­cial po­ten­tial giv­en that it has a unique mech­a­nism of ac­tion that may work where oth­er prod­ucts have failed."
The lat­est da­ta fol­low a rough slate of set­backs that cost the biotech a ma­jor league part­ner and most of its pipeline. Aside from its three clin­i­cal-stage pro­gram for fos­ta­ma­tinib, there are on­ly a cou­ple of pre­clin­i­cal ef­forts un­der­way. The biotech had a mar­ket cap of $250 mil­lion head­ed in­to to­day's an­nounce­ment.
Way back in 2013, though, fos­ta­ma­tinib flopped in a Phase III study of rheuma­toid arthri­tis, forc­ing As­traZeneca to wash its hands of their part­ner­ship and leav­ing Rigel to un­der­go an over­haul, shed­ding staff and re­or­ga­niz­ing around dry eye dis­es (R348) and lu­pus (R333).They both quick­ly failed Phase II.An­oth­er drug, R118, had to be aban­doned af­ter in­ves­ti­ga­tors tracked some se­ri­ous side ef­fects.