Right back at you, Pfiz­er: BeiGene and a Pfiz­er spin­out launch a new­co to de­vel­op a MEK/BRAF in­hibitor that could ri­val $11.4B com­bo
A day af­ter Pfiz­er bought Ar­ray and its ap­proved can­cer com­bo, BeiGene and Pfiz­er spin­out Spring­Works have part­nered in launch­ing a new biotech that has an eye on the very same mar­ket the phar­ma gi­ant just paid bil­lions for. And they're plan­ning on us­ing an ex-Pfiz­er drug to do it.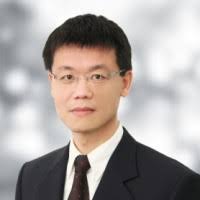 Lu­song Luo BeiGene
In a nut­shell, Chi­na's BeiGene is toss­ing in a pre­clin­i­cal BRAF in­hibitor — BGB-3245, which cov­ers both V600 and non-V600 BRAF mu­ta­tions — for a big stake in a new, joint­ly con­trolled biotech called Map­Kure with Bain-backed Spring­Works.
The deal comes a year af­ter Ar­ray got a sig­nif­i­cant FDA ap­proval for its MEK in­hibitor binime­tinib, sold as Mek­tovi, as well as en­co­rafenib — a BRAF in­hibitor now dubbed Braftovi. That was the jew­el in the crown ac­quired in Pfiz­er's $11.4 bil­lion deal for Ar­ray on Mon­day.
Here's where it gets in­ter­est­ing.
Spring­Works was launched with two re­pur­posed Pfiz­er drugs — in­clud­ing a MEK in­hibitor be­ing redi­rect­ed to­ward neu­rofi­bro­mato­sis type 1-as­so­ci­at­ed plex­i­form neu­rofi­bro­mas. Dubbed PD-0325901, Spring­Works say they'll now "con­sid­er" pair­ing the for­mer Pfiz­er drug with the new BRAF in­hibitor from BeiGene for…can­cer. If suc­cess­ful, Pfiz­er will find it­self com­pet­ing against one of its for­mer pipeline drugs.
BeiGene CEO John Oyler, who's been work­ing on a pipeline of drugs he in­tends to see adopt­ed as best- and first-in-class ther­a­pies — out­do­ing his ri­vals in PD-1 and now MEK/BRAF — says in a state­ment he's pleased to be mov­ing in­to hu­man tri­als.
Lu­song Luo, SVP of ex­ter­nal in­no­va­tion at BeiGene, will be act­ing CEO of Map­Kure. And MSK's Neal Rosen is step­ping on board as the found­ing mem­ber of the sci­en­tif­ic ad­vi­so­ry board.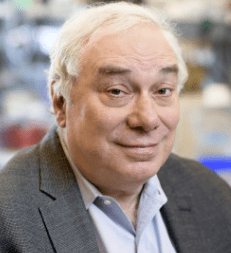 Neal Rosen MSK
"Pre­clin­i­cal da­ta demon­strate that BGB-3245 could po­ten­tial­ly ad­dress a sig­nif­i­cant un­met med­ical need for pa­tients with non-V600 B-RAF mu­ta­tions or RAF fu­sions that are present­ly un­ad­dressed with ap­proved B-RAF-di­rect­ed ther­a­pies. In ad­di­tion, BGB-3245's pre­clin­i­cal ac­tiv­i­ty in can­cer mod­els dri­ven by V600 B-RAF mu­ta­tions demon­strate that it could pro­vide an ad­di­tion­al ther­a­peu­tic op­tion for these pa­tients with the po­ten­tial to re­duce dimer-dri­ven re­sis­tances," Rosen said in a state­ment.
Take that, Pfiz­er.