Right on the heels of a PhI­II fail­ure, Mer­ck neu­ro­science dou­bles down with a new drug tar­get­ing tau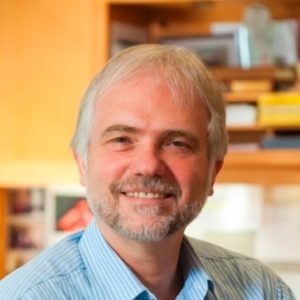 Dar­ryle Schoepp
Mer­ck isn't let­ting its first big Phase III fail­ure in Alzheimer's get in the way of its am­bi­tions in the field. The phar­ma gi­ant just grabbed world­wide rights to a pre­clin­i­cal tau-tar­get­ed an­ti­body, lin­ing up a par­al­lel shot at a prime sus­pect in the de­vel­op­ment of the mem­o­ry-wast­ing ail­ment.
Mer­ck $MRK struck its deal with Japan's Tei­jin Phar­ma, in­clud­ing an up­front and mile­stones which it didn't dis­close (and rarely does). Now its neu­ro­science R&D group will take over de­vel­op­ment, re­serv­ing a roy­al­ty split if this one ever makes it to the mar­ket.
Mer­ck has the most ad­vanced BACE drug – verube­ce­s­tat, which moves up­stream to halt de­vel­op­ment of amy­loid be­ta – in de­vel­op­ment. Back in Feb­ru­ary Mer­ck shut­tered its EPOCH tri­al for verube­ce­s­tat in mild-to-mod­er­ate Alzheimer's af­ter the ex­ter­nal da­ta mon­i­tor­ing com­mit­tee con­clud­ed that the drug was a bust, with "vir­tu­al­ly" no chance of suc­cess. But the phar­ma gi­ant is con­tin­u­ing its work on the drug with a sep­a­rate Phase III in very ear­ly stage pro­dro­mal pa­tients.
While tox­ic clus­ters of amy­loid be­ta in the brain have long been con­sid­ered the most like­ly cause of the dis­ease, there has been grow­ing at­ten­tion for tau as well. That in turn has helped gen­er­ate a grow­ing con­sen­sus that any com­pa­ny that wants to make an im­pact on the dis­ease, af­ter 15 long years of clin­i­cal fail­ure, will need to come up with cock­tail ther­a­pies that cov­er a va­ri­ety of tar­gets. The tau-abe­ta com­bo is the first step in that di­rec­tion, though there's no re­al cer­tain­ty yet on ex­act­ly which mech­a­nisms should be tar­get­ed.
"Tei­jin Phar­ma sci­en­tists have made im­por­tant progress to ad­vance this in­ves­ti­ga­tion­al an­ti-tau an­ti­body to this stage of de­vel­op­ment," said Dar­ryle Schoepp, vice pres­i­dent, neu­ro­science dis­cov­ery, Mer­ck Re­search Lab­o­ra­to­ries. "Mer­ck re­mains com­mit­ted to de­vel­op­ing mean­ing­ful ther­a­peu­tic op­tions for the treat­ment of Alzheimer's and oth­er neu­ro­log­i­cal dis­eases."