Mer­ck vet Robert Plenge moves to Cel­gene, Grit­stone re­cruits a Genen­tech star and more
→ Im­Check not on­ly has a re­cent €20 mil­lion Se­ries A un­der its belt, the biotech al­so named Pierre d'Epe­noux as it Chief Ex­ec­u­tive Of­fi­cer. D'Epe­noux's pre­vi­ous gigs in­clude head of strat­e­gy and busi­ness de­vel­op­ment at Ther­avec­tys, VP of strat­e­gy & busi­ness de­vel­op­ment Eu­rope at Sanofi and di­rec­tor of M&A at Mer­ck KGaA.
→ In­tec Phar­ma says that Zeev Weiss has re­signed as CEO and a di­rec­tor of the com­pa­ny "to pur­sue oth­er pro­fes­sion­al op­por­tu­ni­ties." Weiss will now serve in a con­sul­tan­cy role. The board ap­point­ed Gio­ra Carni, a di­rec­tor since 2006 and pre­vi­ous CEO as in­ter­im head while a search for a new chief ex­ec­u­tive has be­gun.
→ Grit­stone On­col­o­gy re­cruit­ed Genen­tech vet and long­time can­cer re­searcher Raphaël F. Rousseau as its new chief med­ical of­fi­cer. Rousseau's long re­sume in­cludes a stint as glob­al fran­chise head for pe­di­atrics in Genen­tech's prod­uct de­vel­op­ment on­col­o­gy di­vi­sion. Be­fore join­ing Genen­tech in 2009, Rousseau worked in hema­tol­ogy at Roche. Grit­stone al­so pro­mot­ed Ro­man Ye­len­sky to chief tech­nol­o­gy of­fi­cer, where he will over­see the com­pa­ny's ge­nomics, pro­teomics and in­for­mat­ics pro­grams.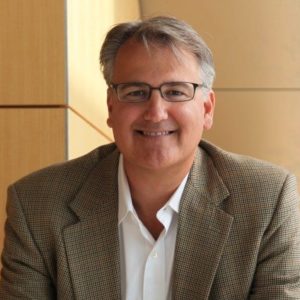 Robert Plenge
→ Robert Plenge is tak­ing the plunge at Cel­gene. The ex-Mer­ck in­ves­ti­ga­tor is mov­ing out of Big Phar­ma to take charge of im­munol­o­gy re­search for the big biotech.
→ Pao­lo Pao­let­ti, the for­mer pres­i­dent of GSK's on­col­o­gy R&D group, has tak­en the helm at Abing­worth-backed Gam­maDelta Ther­a­peu­tics. Pfiz­er vet Na­tal­ie Mount has al­so joined the Lon­don biotech as CSO.
→ Ger­many's Cure­Vac has named Daniel Menichel­la as its US CEO to help ad­vance its work on mR­NA. And not sur­pris­ing­ly he'll be based in the Boston/Cam­bridge hub, where ri­val Mod­er­na has been at­tract­ing at­ten­tion — of all va­ri­eties.
→ Anavex's lat­est SVP hails from the oth­er side of the tracks — once an of­fi­cer at the FDA's CDER, Em­manuel O. Fadi­rant is now se­nior vice pres­i­dent of reg­u­la­to­ry af­fairs at the New York biotech.
→ To­by Cos­grove is re­tir­ing af­ter 13 years as CEO of the Cleve­land Clin­ic.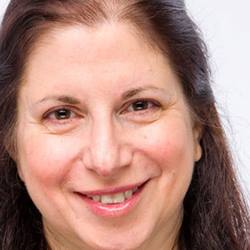 Judy Walk­er
→ Boul­der-based Ac­cera named Judy (Ju­dith) Walk­er to the role of chief med­ical of­fi­cer. She ar­rives via Quin­tiles­IMS, where she was vice pres­i­dent of prod­uct de­vel­op­ment.
→ Mo­hamad Ge­nead is now Gen­sight Bi­o­log­ics' new CMO. The Paris-based neu­rode­gen­er­a­tive reti­nal dis­eases biotech plucked Ge­nead from Bio­gen, where he was the VP and glob­al ther­a­peu­tic head for oph­thal­mol­o­gy /re­tine gene ther­a­py. He'll con­tin­ue work­ing from the US.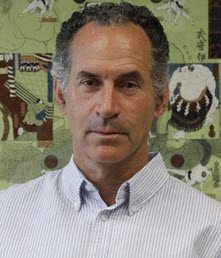 David Lip­man
→ David Lip­man, long­time di­rec­tor of the Na­tion­al Cen­ter for Biotech­nol­o­gy In­for­ma­tion, is mov­ing to the pri­vate sec­tor and be­com­ing CSO at Im­pos­si­ble Foods. "It's hard to think of any­one at NIH who has had a greater im­pact on the way re­search is con­duct­ed around the world than David Lip­man," not­ed NLM Di­rec­tor Pa­tri­cia Flat­ley Bren­nan. "Un­der his vi­sion­ary lead­er­ship, NCBI has great­ly im­proved ac­cess to bio­med­ical in­for­ma­tion and ge­nom­ic da­ta for sci­en­tists, health pro­fes­sion­als, and the pub­lic world­wide—some­thing we now prac­ti­cal­ly take for grant­ed."