Roche clinch­es EU ap­proval for MabThera in rare au­toim­mune in­di­ca­tion — will it boost dwin­dling sales amid biosimi­ar com­pe­ti­tion?
Roche is pil­ing up an­oth­er Eu­ro­pean ap­proval for its MabThera fran­chise just as biosim­i­lars are se­ri­ous­ly erod­ing sales of the cru­cial drug, bet­ter known in the US as Rit­ux­an.
The Eu­ro­pean Com­mis­sion hand­ed the OK for mod­er­ate to se­vere cas­es of pem­phi­gus vul­garis, a rare skin blis­ter­ing dis­ease cur­rent­ly treat­ed by cor­ti­cos­teroids. This is an in­di­ca­tion where Roche swept the pri­or­i­ty re­view, break­through ther­a­py and or­phan drug des­ig­na­tions be­fore nab­bing the FDA ap­proval last June — and one which hasn't seen a new treat­ment op­tion in 60 years, ac­cord­ing to the com­pa­ny.
San­dra Horn­ing, Roche CMO, at an End­points News event dur­ing #JPM19 in San Fran­cis­co, Jan­u­ary 2019

End­points News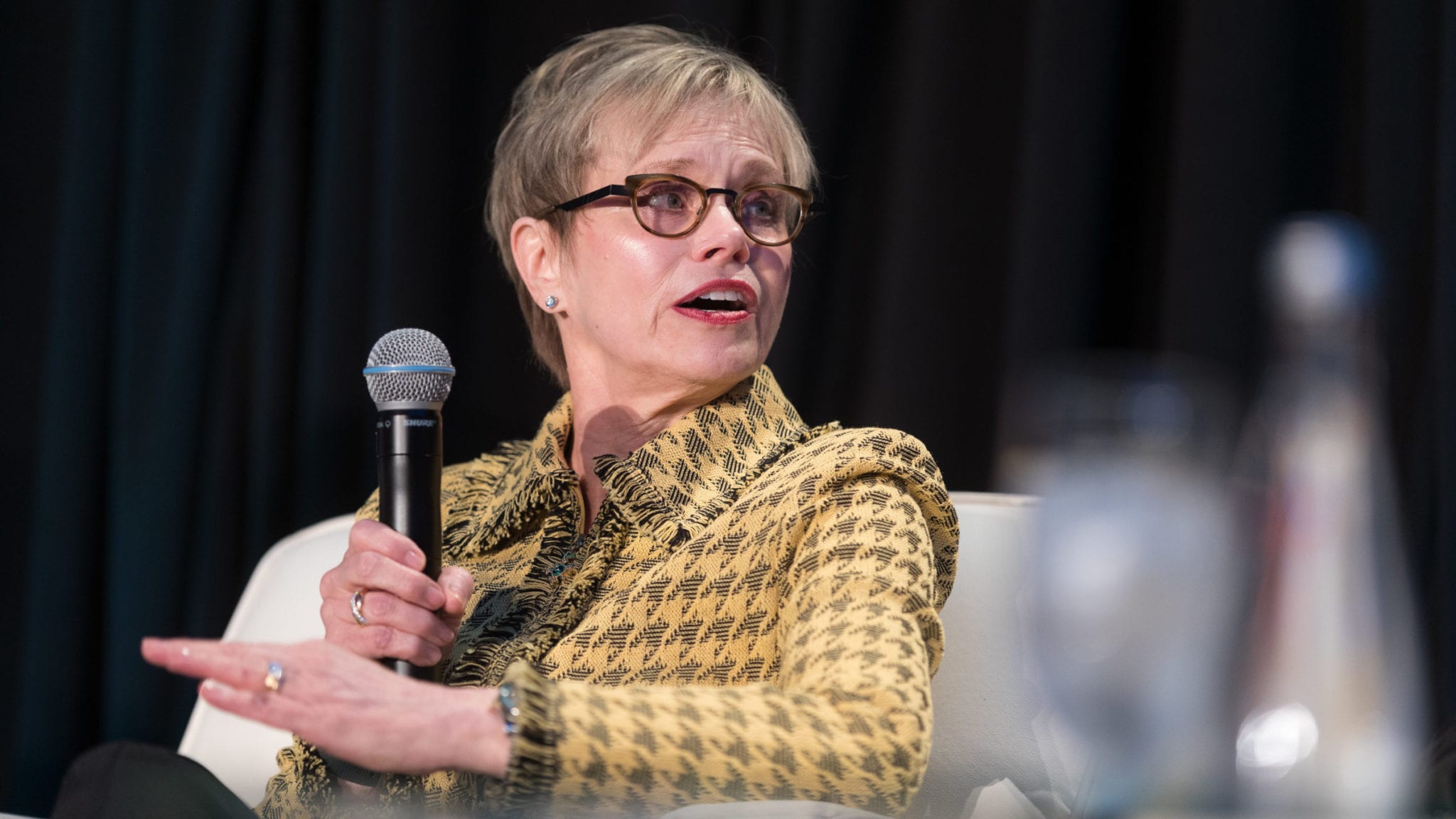 Click on the im­age to see the full-sized ver­sion
---
It re­mains to be seen how much an ex­pand­ed la­bel — now cov­er­ing four au­toim­mune dis­eases and three types of blood can­cer — can plug the siz­able hole in MabThera's rev­enue drain.
In 2018, glob­al sales of the drug fell by 8% to $6.7 bil­lion from 2017's $7.3 bil­lion, large­ly dri­ven by a 47% plunge in Eu­rope at­trib­uted to com­pe­ti­tion from biosim­i­lars but off­set by con­sid­er­able mar­ket pen­e­tra­tion in Chi­na and a mod­est growth in the US.
More than 50,000 peo­ple in Eu­rope cur­rent­ly suf­fer from pem­phi­gus vul­garis, Roche CMO San­dra Horn­ing said in a state­ment.
"This MabThera ap­proval pro­vides a much need­ed new treat­ment that has been shown to pro­vide high­er re­mis­sion rates than cor­ti­cos­teroids alone, which can cause de­bil­i­tat­ing side ef­fects," she added.
In the Phase III Rit­ux 3 tri­al, a com­bo of MabThera with a ta­per­ing reg­i­men of oral cor­ti­cos­teroids was shown to help a larg­er per­cent­age of pa­tients achieve com­plete re­mis­sion in 24 months than CS alone (89.5% ver­sus 27.8%).
Roche is spon­sor­ing an­oth­er on­go­ing study to com­pare Mabthera with my­cophe­no­late mofetil, an im­muno­sup­pres­sant, in the same spec­trum of PV pa­tients.