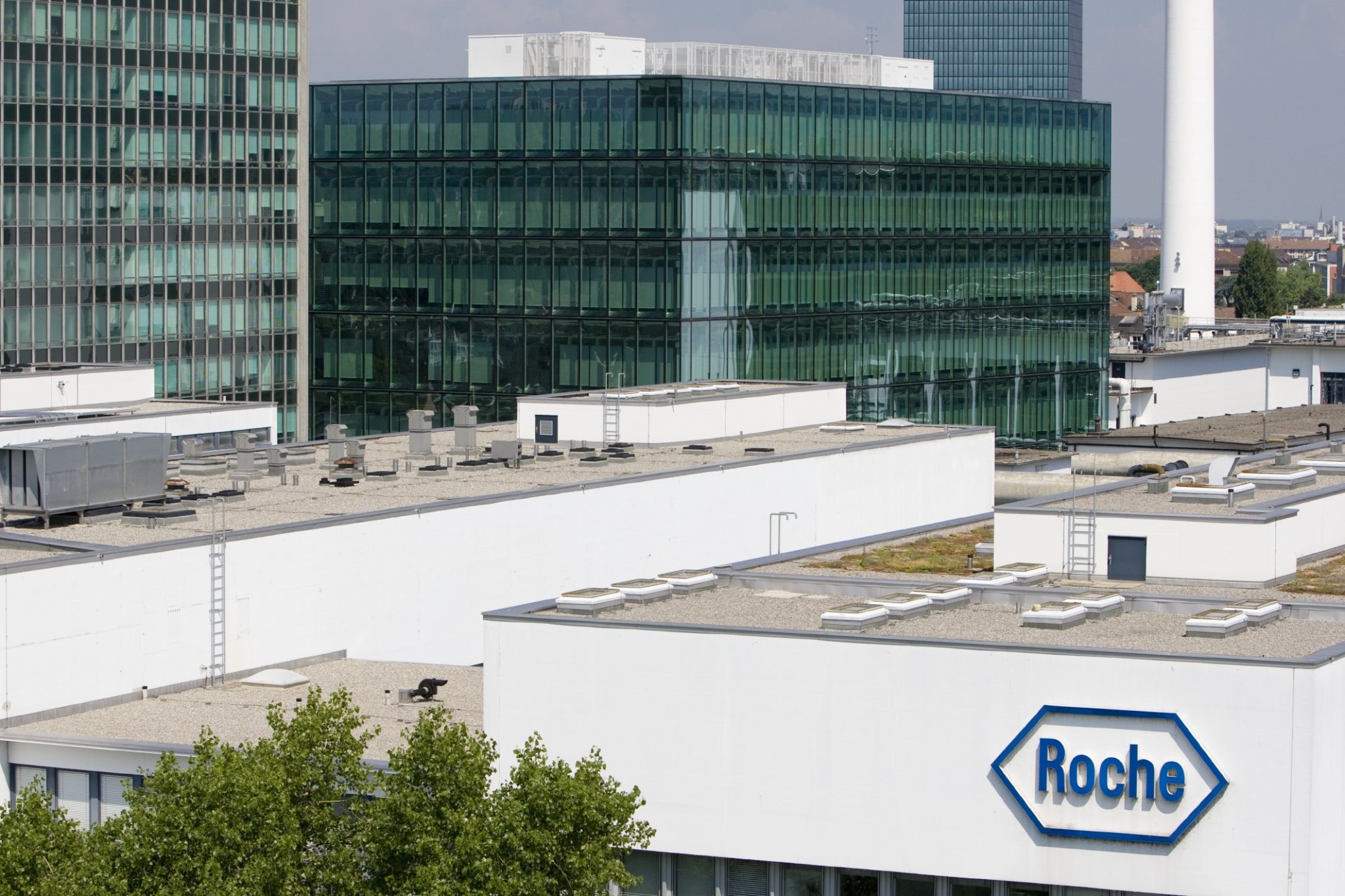 Roche halts en­roll­ment in a PhII com­bo study of Tecen­triq and Cotel­lic in wake of sev­er­al pa­tient deaths
A string of deaths in a co­hort of colon can­cer pa­tients tak­ing a com­bi­na­tion of Roche's PD-L1 check­point Tecen­triq with Ex­elix­is' MEK in­hibitor Cotel­lic forced the in­de­pen­dent mon­i­tor­ing board to halt en­roll­ment of new pa­tients in their Phase II MOD­UL study. And Roche says one of those deaths was a treat­ment-re­lat­ed case of car­diotox­i­c­i­ty.
The study was de­signed to bring in about 1,400 pa­tients with an eye to divvy­ing them up in­to var­i­ous com­bi­na­tions with Tecen­triq for metasta­t­ic colon can­cer. Ac­cord­ing to a state­ment from Genen­tech, in­ves­ti­ga­tors opt­ed to take a proac­tive safe­ty step af­ter see­ing an im­bal­ance in pa­tient deaths in this co­hort get­ting the com­bo as a main­te­nance ther­a­py for front­line cas­es of colon can­cer, paus­ing en­roll­ment as treat­ment con­tin­ues for the pa­tients al­ready in the study.
From their state­ment:
The IDMC rec­om­men­da­tion fol­lowed an ob­served im­bal­ance in the num­ber of deaths in the ex­per­i­men­tal arm ver­sus the con­trol arm. At the time of the IDMC re­view, three deaths oc­curred on the ex­per­i­men­tal arm. One death due to car­dio­genic shock was treat­ment re­lat­ed, while the oth­er two deaths were due to dis­ease pro­gres­sion. We re­cent­ly learned of an­oth­er death in the Co­hort 4 ex­per­i­men­tal arm, which was doc­u­ment­ed as not re­lat­ed to study treat­ment. We are proac­tive­ly pro­vid­ing the lat­est in­for­ma­tion on all the cas­es to the IDMC.
That in­ter­rup­tion, though, won't slow down IM­blaze370, a Phase III study test­ing the com­bi­na­tion for mCRC. Da­ta from that study are due out soon, rep­re­sent­ing one of the top cat­a­lysts for Roche's big check­point cam­paign in 2018 as it tries to catch up with the lead­ers at Mer­ck and Bris­tol-My­ers Squibb. The big im­pact from the read­out, though, will lie with Ex­elix­is.
News of the sus­pen­sion in the study start­ed to spread ear­li­er this week on Twit­ter, af­ter in­ves­ti­ga­tors up­dat­ed the post­ing for this tri­al on clin­i­cal­tri­als.gov. Then Roche ac­knowl­edged the is­sue with some an­a­lysts.
The hap­haz­ard com­mu­ni­ca­tions un­der­score the fact that there is no stan­dard ap­proach for high­light­ing safe­ty is­sues for ei­ther ex­per­i­men­tal or com­mer­cial drugs, as Roche demon­strat­ed re­cent­ly when it sent state­ments on a se­ries of 5 deaths that oc­curred among pa­tients tak­ing their big he­mo­phil­ia drug Hem­li­bra.
Com­pa­nies take a va­ri­ety of ap­proach­es to re­port­ing the worst safe­ty cas­es in­volv­ing FDA holds, with two biotechs — Sol­id and Unum — re­cent­ly choos­ing to hold back any news on reg­u­la­to­ry ac­tions un­til they had to alert po­ten­tial in­vestors in their IPOs. It's par­tic­u­lar­ly easy in the US, as the FDA typ­i­cal­ly keeps these tri­al-re­lat­ed events and any in­volve­ment they may have as a reg­u­la­tor un­der wraps.