Roche scores its first PD-L1 win in Chi­na, go­ing straight for SCLC niche
Just weeks af­ter As­traZeneca's Imfinzi be­came the first and on­ly ap­proved PD-L1 drug in Chi­na, reg­u­la­tors have ush­ered in Roche's Tecen­triq to the check­point fren­zy.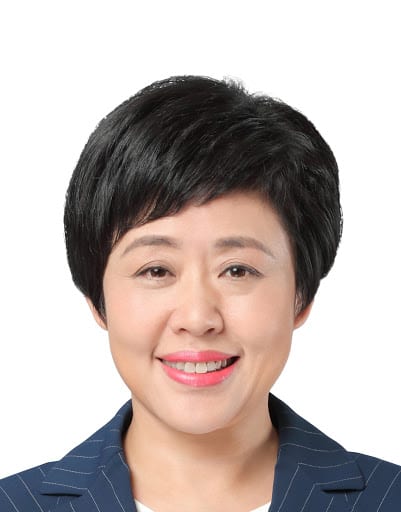 Hong Zhou
The Swiss phar­ma gi­ant is go­ing straight for a niche that it knows well: ex­ten­sive-stage small cell lung can­cer. Per its es­ti­mates, two thirds of SCLC pa­tients have reached this phase by the time they are di­ag­nosed, lead­ing to a poor prog­no­sis and an av­er­age 5-year sur­vival rate of 2% de­spite the use of chemo.
As with the US OK, Chi­na's Na­tion­al Med­ical Prod­ucts As­so­ci­a­tion based its ap­proval on the Phase III IM­pow­er133 study, which showed that Tecen­triq in com­bi­na­tion with chemother­a­py helped peo­ple live sig­nif­i­cant­ly longer com­pared to chemother­a­py alone (me­di­an over­all sur­vival 12.3 months vs 10.3 months; p=0.0069). The Tecen­triq com­bo al­so re­duced the risk of the dis­ease wors­en­ing, with pro­gres­sion-free sur­vival reach­ing 5.2 months com­pared to 4.3 months on chemo alone (p=0.017).
Thanks to re­forms in­sti­tut­ed in 2017, these da­ta col­lect­ed from glob­al stud­ies went on to sup­port Chi­na ap­proval.
"In March 2019, the US FDA ap­proved Tecen­triq for the small cell lung can­cer in­di­ca­tion," Hong Zhou, Roche's Chi­na gen­er­al man­ag­er, said in a state­ment post­ed on WeChat. "In less than a year's time, Tecen­triq was ap­proved in Chi­na for small cell lung can­cer. It is an­oth­er tes­ta­ment to the res­o­lu­tion as well as re­sults of the Chi­nese gov­ern­ment speed­ing up the re­view of new drugs such that Chi­nese pa­tients can have ac­cess to the lat­est drugs as Eu­ro­peans and Amer­i­cans."
With PD-1 lead­ers Mer­ck and Bris­tol-My­ers al­ready in the mar­ket, Roche in­di­cat­ed that it would con­tin­ue to pur­sue the niche find­ing strat­e­gy that has suit it well, fo­cus­ing on small­er pa­tient pop­u­la­tion oth­er im­munother­a­pies may not have reached.
The win for Tecen­triq in small cell lung can­cer, it added, means it has full cov­er­age of the lung can­cer land­scape in Chi­na. Tarce­va (an­ti-EGFR), Ale­cen­sa (an­ti-ALK) and Avastin (an­ti-VEGF) are all po­si­tioned for non-small cell lung can­cer.