Roche shares spike as PhI­II breast can­cer com­bo with Per­je­ta scores a suc­cess, Puma takes a beat­ing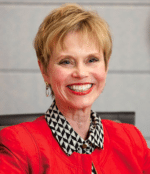 San­dra Horn­ing
Roche scored a big win for its can­cer fran­chise to­day, re­port­ing that a key Phase III tri­al adding Per­je­ta to Her­ceptin and chemother­a­py out­per­formed the two old­er stan­dards alone in re­duc­ing the risk of death or re­lapse for ear­ly-stage breast can­cer pa­tients af­ter surgery. An­a­lysts crowed that the clin­i­cal vic­to­ry sig­nals a ma­jor ad­vance for Roche, like­ly adding bil­lions to its megablock­buster on­col­o­gy fran­chise.
Shares of Roche jumped as much as 7% on Thurs­day morn­ing, a rare spike for a Big Phar­ma like Roche.
Her­ceptin has played a huge role in com­bat­ing HER2-pos­i­tive breast can­cer. But Roche is now fac­ing gener­ic com­pe­ti­tion on that front that could se­ri­ous­ly erode sales. Adding Per­je­ta to their com­bo will make it a much tougher fran­chise to com­pete against.
Tim An­der­son, who ex­pects to see Per­je­ta world­wide sales dou­ble to more than $4 bil­lion in the next five years, wants to see the da­ta at AS­CO. "With­out full de­tails of the da­ta, how­ev­er, some de­gree of hand-wring­ing will like­ly con­tin­ue, in terms of just how big the clin­i­cal ben­e­fit is like­ly to be," he added.
That mes­sage was not lost on in­vestors in Puma $PBYI. The biotech has been test­ing a com­bi­na­tion of ner­a­tinib and chemo against the stan­dard Her­ceptin matchup in breast can­cer. And while it has pro­duced pos­i­tive da­ta, ner­a­tinib is al­so linked close­ly with se­vere di­ar­rhea.
"Fol­low­ing this morn­ing's…pos­i­tive top-line da­ta in APHIN­I­TY, bar­ring any un­like­ly and un­ex­pect­ed sur­pris­es when the full da­ta are pre­sent­ed (most like­ly at AS­CO), the com­mer­cial op­por­tu­ni­ty for ner­a­tinib in the ex­tend­ed ad­ju­vant set­ting should be con­sid­ered as elim­i­nat­ed," not­ed RBC's Simos Sime­oni­dis.
Puma's shares tanked this morn­ing, plung­ing 23% in pre-mar­ket trad­ing.
The da­ta from Roche's APHIN­I­TY study will have to wait for an up­com­ing con­fer­ence, but an­a­lysts say that they're look­ing for a sev­er­al point im­prove­ment in the per­cent­age of women in this study whose breast can­cer did not re­turn with­in three years, beat­ing a stan­dard com­bo that al­ready has scored a very high suc­cess rate in stop­ping can­cer.
"These re­sults from the pos­i­tive APHIN­I­TY study rep­re­sent an im­por­tant ad­di­tion to the body of da­ta for Per­je­ta in the treat­ment of peo­ple with HER2-pos­i­tive ear­ly breast can­cer," said San­dra Horn­ing, MD, chief med­ical of­fi­cer and head of Glob­al Prod­uct De­vel­op­ment. "We look for­ward to dis­cussing these ad­ju­vant re­sults with glob­al reg­u­la­to­ry au­thor­i­ties."
Gunter von Minck­witz, MD, study co­or­di­na­tor from the Breast In­ter­na­tion­al Group and aca­d­e­m­ic study part­ners, added:
"APHIN­I­TY pro­vides yet an­oth­er ex­am­ple of the im­por­tance of in­dus­try-aca­d­e­m­ic col­lab­o­ra­tions and their val­ue in ad­vanc­ing can­cer care for peo­ple af­fect­ed by this chal­leng­ing dis­ease."