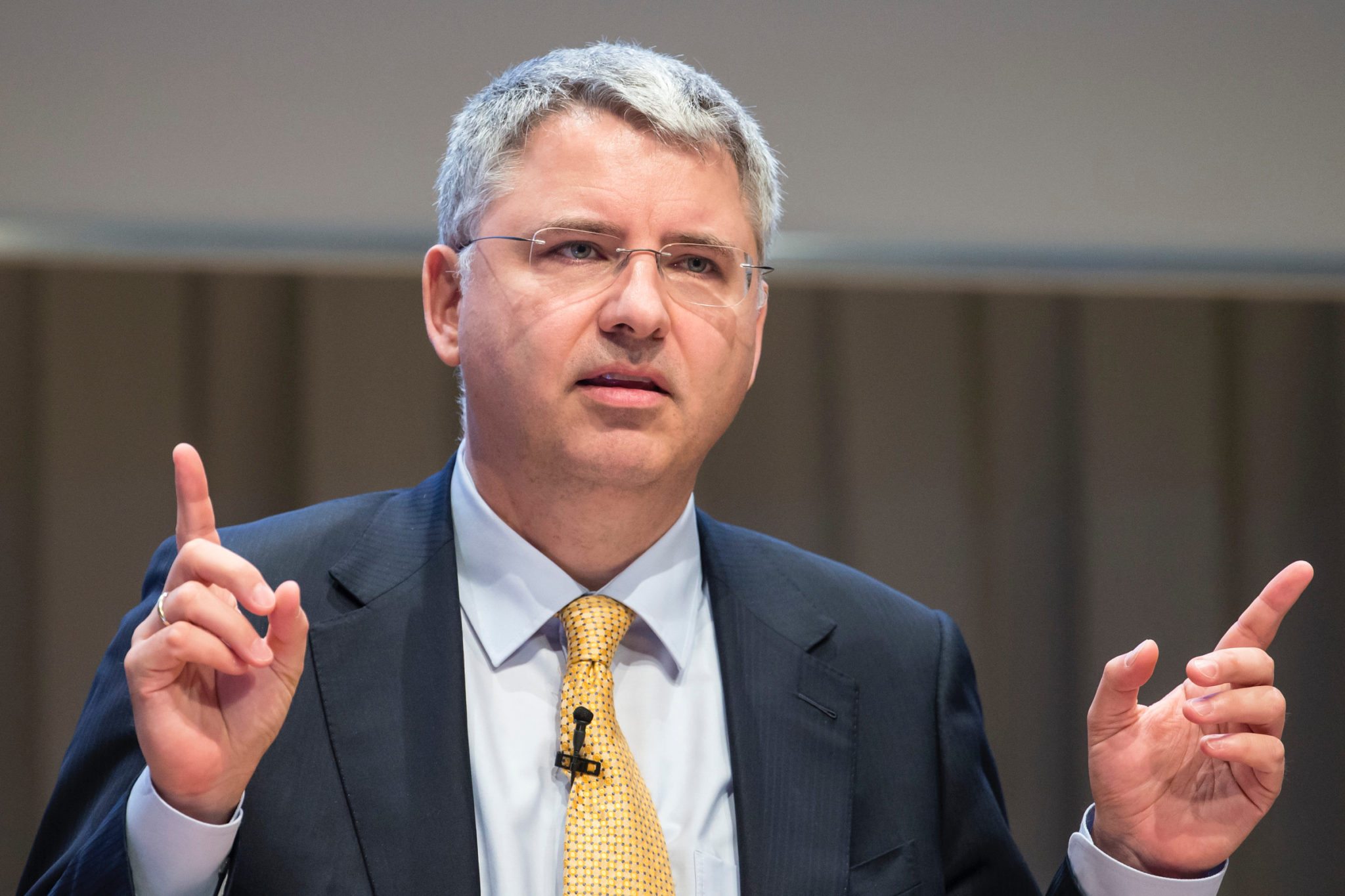 Roche CEO Severin Schwan (Image: AP)
Roche — sur­prise — de­lays $4.3B Spark buy­out again as reg­u­la­tors hov­er
Roche has yet again de­layed their Spark buy­out.
The Swiss gi­ant ex­tend­ed the win­dow on the $4.3 bil­lion gene ther­a­py ac­qui­si­tion through No­vem­ber 25th. It is de­lay #8 for a deal first an­nounced in Feb­ru­ary.
Roche said the de­lay was to give UK and US reg­u­la­tors more time to re­view the ac­qui­si­tion. The Fed­er­al Trade Com­mis­sion staff re­view­ing the deal re­port­ed­ly rec­om­mend­ed ap­proval last week, months af­ter a rare sec­ond in­for­ma­tion re­quest some an­a­lysts thought could au­gur a di­vesti­ture de­mand. But a rec­om­men­da­tion is not an of­fi­cial ap­proval, and across the At­lantic, UK Com­pe­ti­tion and Mar­kets Au­thor­i­ty is not due to an­nounce its Phase I de­ci­sion un­til De­cem­ber 16.
If the CMA de­cides the deal war­rants a Phase II, it would ini­ti­ate a more ex­haus­tive probe.
Roche CEO Sev­erin Schwan has in­sist­ed the Spark ac­qui­si­tion will like­ly be com­plet­ed by the end of the year, even as the com­pa­ny has pre­pared for a more pro­tract­ed process. Schwan told in­vestors in his third-quar­ter call last week he was con­fi­dent the deal would be done be­fore 2020, but the com­pa­ny filed back in Ju­ly to ex­tend the buy­out's fi­nal dead­line 3 months to April 30.
The reg­u­la­to­ry process can be opaque and Roche has not com­ment­ed on what lays be­hind the de­lays. Most of the spec­u­la­tion, though, has been that the holdup is over an­ti­com­pet­i­tive con­cerns around Roche's he­mo­phil­ia drug Hem­li­bra and a he­mo­phil­ia gene ther­a­py in de­vel­op­ment at Spark, SPK-8011.
Con­verse­ly, in­vestors have ar­gued that reg­u­la­tors have been over­ly scru­ti­niz­ing for a deal of this size and that the per­sis­tent de­lays have had a chill­ing ef­fect on a gene ther­a­py space that has an­swered once-big ques­tions about its clin­i­cal fea­si­bil­i­ty but still has large blanks on the busi­ness end.
It's in­cre­men­tal­ly bad news for all of biotech that what used to be a rou­tine deal as Roche / Spark has turned in­to such a com­pli­cat­ed mess.

— Brad Lon­car (@brad­lon­car) Ju­ly 8, 2019