Roche ties up again with As­cle­tis — this time on a com­mer­cial part­ner­ship for hep B drug
In the spring of 2013, Roche teamed up with a 2-year-old biotech to com­mer­cial­ize one of its he­pati­tis C drugs in Chi­na with­out mak­ing much of a rip­ple in the biotech news cy­cle. Five years lat­er, that young part­ner — As­cle­tis — has se­cured ap­proval in Chi­na for the drug and clinched a $400 mil­lion IPO in the Hong Kong stock ex­change, mak­ing his­to­ry in both re­gards.
On the heels of a launch for Gano­vo (danopre­vir), the Swiss phar­ma gi­ant is com­ing back for a sec­ond part­ner­ship.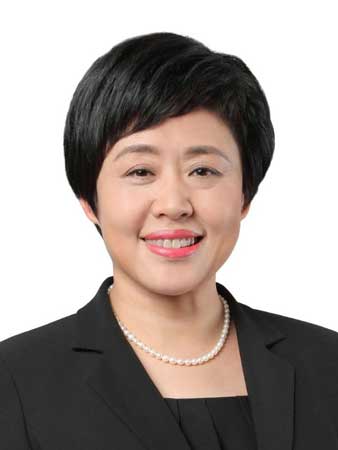 Hong Chow
The deal cen­ters around Pe­gasys, a pe­gy­lat­ed in­ter­fer­on wide­ly used to treat both hep B and hep C. Roche is hand­ing As­cle­tis an ex­clu­sive sales and mar­ket­ing pro­mo­tion right in main­land Chi­na, where the Hangzhou-based biotech will lever­age its new com­mer­cial pres­ence to re­vi­tal­ize a brand that's been in the coun­try for more than 15 years.
"With this new mod­el of busi­ness, we will fur­ther en­hance the clin­i­cal us­age of Pe­gasys in He­pati­tis treat­ment in or­der to ben­e­fit more pa­tients," said Hong Chow, gen­er­al man­ag­er, Roche Phar­ma Chi­na.
Giv­en As­cle­tis' con­sid­er­able ef­forts push­ing Gano­vo — the first di­rect-act­ing an­ti-vi­ral agent de­vel­oped by a do­mes­tic com­pa­ny in Chi­na — as a high­ly ef­fec­tive hep C cure, ex­ecs are like­ly more keen on Pe­gasys' po­ten­tial in hep B, a gi­gan­tic mar­ket with an es­ti­mat­ed 86 mil­lion pa­tients in Chi­na in­fect­ed with HBV.
Mean­while, As­cle­tis has a next-gen HCV treat­ment in-li­censed from Roche, ravi­dasvir, lined up for pri­or­i­ty re­view by Chi­nese reg­u­la­tors. Oth­er drugs in the pipeline in­clude HIV drug ASC09 and liv­er can­cer ther­a­py HASC06.