Roche touts less oner­ous sched­ule for its in-the-eye in­jec­tion faricimab, hop­ing to sweet­en the sales pitch over Eylea
Re­gen­eron has made its name on the back of wet AMD drug Eylea, but the block­buster's dos­ing sched­ule of in­to-the-eye shots every eight weeks is no cake­walk for pa­tients. Roche, look­ing to take the fight to Eylea with faricimab, thinks it has a lighter sched­ule that could help sway physi­cians.
Rough­ly half of pa­tients across four Phase III tri­als el­i­gi­ble for ex­tend­ed dos­ing of faricimab were able to be treat­ed every four months af­ter one year, sub­sidiary Genen­tech an­nounced Fri­day, and near­ly 75% could take the ex­per­i­men­tal drug every three months. Roche has al­ready prepped a hefty da­ta pack­age for its hope­ful Eylea com­peti­tor, re­leas­ing trick­ling da­ta from four Phase III tri­als over the last few months in di­a­bet­ic mac­u­lar ede­ma and wet AMD.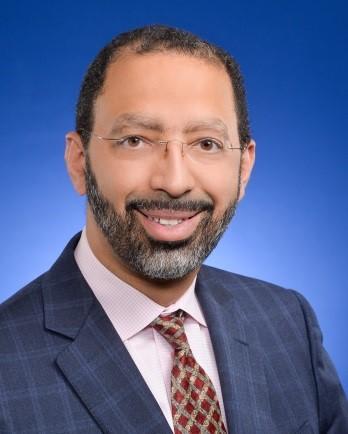 Levi Gar­raway
"These pos­i­tive re­sults show the po­ten­tial for faricimab as the first new type of med­i­cine in 15 years for peo­ple with neo­vas­cu­lar age-re­lat­ed mac­u­lar de­gen­er­a­tion and in close to a decade in di­a­bet­ic mac­u­lar ede­ma," Roche CMO Levi Gar­raway said in a state­ment.
Two of the tri­als eval­u­at­ed faricimab in DME and two stud­ied it in wet AMD. Ex­tend­ing the dosage pe­ri­ods and mea­sur­ing the pro­por­tion of peo­ple able to do so was a key sec­ondary end­point, Roche said.
The DME stud­ies showed 52.8% and 51% of pa­tients, re­spec­tive­ly, achieved four-month dos­ing at one year. On top of that, an­oth­er 21% and 20.1% in each study were able to be dosed every three months.
Then, in wet AMD, the stud­ies reg­is­tered a re­spec­tive 45.7% and 44.9% of pa­tients who re­ceived four-month dos­ing reg­i­mens. An­oth­er 34% and 32.9% of in­di­vid­u­als man­aged three months be­tween dos­es.
Each of the four stud­ies saw about 300 pa­tients ran­dom­ized in­to the drug arms, and Fri­day's da­ta come from a to­tal of 1,225 in­di­vid­u­als across all four groups.
Roche is ex­pect­ed to present full da­ta from all four tri­als this week­end, where an­a­lysts ex­pect sig­nif­i­cant warn­ing signs for Eylea's dom­i­nance. The faricimab pro­gram has al­ready demon­strat­ed non-in­fe­ri­or­i­ty in both dis­eases, and cou­pled with the ex­tend­ed time be­tween dos­es, the can­di­date has emerged as the "top com­pet­i­tive threat" to the Re­gen­eron fran­chise, Cowen's Yaron Wer­ber wrote ear­li­er this week.
Faricimab is the first bis­pe­cif­ic an­ti­body for AMD, tar­get­ing two path­ways — an­giopoi­etin-2 and vas­cu­lar en­dothe­lial growth fac­tor-A. The treat­ment, like Eylea, is in­ject­ed di­rect­ly in­to the eye and de­signed to pre­vent in­flam­ma­tion and blood ves­sels from leak­ing. Longer time be­tween dos­es is cen­tral to Roche's pitch, giv­en the in­her­ent dis­com­fort in re­ceiv­ing any sort of eye in­jectable.
Roche hasn't spec­i­fied when it's sub­mit­ting the da­ta to reg­u­la­tors, but Wer­ber pre­dicts it could make it to the mar­ket some­time in 2022. Faricimab isn't the on­ly po­ten­tial Eylea com­peti­tor, how­ev­er, with Cheng­du Kang­hong's Con­ber­cept and Ko­di­ak's KSI-301 al­so mak­ing moves. But it's still too ear­ly to say how much im­pact that pro­gram could have, he wrote.