Roche un­corks new long-term da­ta as SMA ri­val­ry heats up
Lead­ing up to a reg­u­la­to­ry de­ci­sion in May that could give Roche a big leg up on Bio­gen and No­var­tis in the spinal mus­cu­lar at­ro­phy space, the Swiss phar­ma gi­ant is hop­ing some new da­ta will bol­ster its case.
Roche un­corked some long-term ef­fi­ca­cy and safe­ty da­ta for its block­buster SMA drug Evrys­di (ris­diplam) on Wednes­day, while al­so of­fer­ing an­oth­er peek at the in­ter­im re­sults for its RAIN­BOW­FISH study in new­borns un­der 2 months old.
"In treat­ing peo­ple with SMA, our aim is to en­able or pre­serve their in­de­pen­dence and pa­tients in the SUN­FISH study re­port­ed con­tin­u­ous im­prove­ment or sta­bil­i­sa­tion in the lev­el of help need­ed for dai­ly liv­ing," MDUK Ox­ford Neu­ro­mus­cu­lar Cen­tre pro­fes­sor Lau­rent Ser­vais said in a news re­lease.
The new da­ta come just a cou­ple months ahead of an ex­pect­ed de­ci­sion for Evrys­di to treat pre-symp­to­matic ba­bies younger than 2 months. A yes here would make it the first at-home treat­ment avail­able for younger in­fants.
In the SUN­FISH study — which en­rolled pa­tients be­tween 2 and 25 years old with types 2 or 3 SMA — pa­tients were able to main­tain their in­crease in Mo­tor Func­tion Mea­sure 32 (MFM-32) to­tal score from base­line (pre­vi­ous­ly ob­served at one year) through year three, ac­cord­ing to Roche. They were al­so able to sus­tain in­creas­es in Re­vised Up­per Limb Mod­ule (RULM) and Ham­mer­smith Func­tion­al Mo­tor Scale Ex­pand­ed (HFMSE) to­tal scores be­tween years one and three.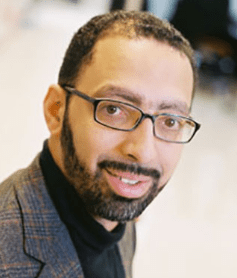 Levi Gar­raway
Pa­tients al­so re­port­ed few­er side ef­fects as time went on. The over­all rate of ad­verse events de­creased over three years, and in­ves­ti­ga­tors not­ed a trend to­ward a low­er rate of se­ri­ous ad­verse events in year three, Roche said. Over­all, those side ef­fects were re­flec­tive of un­der­ly­ing dis­ease, and no treat­ment-re­lat­ed ad­verse events led to with­draw­al from the study, ac­cord­ing to the com­pa­ny.
"We are pleased that these long-term re­sults fur­ther re­in­force the safe­ty and ef­fi­ca­cy of Evrys­di and it is es­pe­cial­ly en­cour­ag­ing to see that ad­verse events de­creased over time," CMO Levi Gar­raway said in the re­lease.
As for RAIN­BOW­FISH, the lat­est in­ter­im re­sults sug­gest that the ma­jor­i­ty of ba­bies treat­ed with Evrys­di for at least a year were able to stand and walk with­in time­frames typ­i­cal of healthy ba­bies.
From the ab­stract pre­sent­ed this week at the Mus­cu­lar Dy­s­tro­phy As­so­ci­a­tion con­fer­ence:
Ef­fi­ca­cy da­ta from in­fants re­ceiv­ing ris­diplam for ?12 months (n=5) demon­strat­ed that these in­fants reached a Chil­dren's Hos­pi­tal of Philadel­phia In­fant Test of Neu­ro­mus­cu­lar Dis­or­ders score of ?60 and main­tained swal­low­ing and feed­ing abil­i­ties. We will re­port up­dat­ed base­line de­mo­graph­ics and safe­ty da­ta in en­rolled in­fants and ef­fi­ca­cy da­ta in in­fants who have re­ceived ris­diplam for ?12 months.
Roche gave PTC Ther­a­peu­tics $30 mil­lion up­front for the rights to Evrys­di back in 2011, promis­ing up to $460 mil­lion in biobucks and up to dou­ble-dig­it roy­al­ties on com­mer­cial sales. The drug works by mod­i­fy­ing how the SMN2 gene is spliced, thus in­creas­ing func­tion­al SMN pro­tein lev­els in both the cen­tral ner­vous sys­tem and pe­riph­er­al tis­sues. SMN pro­tein is crit­i­cal for main­tain­ing healthy mo­tor neu­rons and move­ment.
Evrys­di first cleared the FDA back in 2020, be­com­ing the first oral treat­ment for SMA. Its com­peti­tors, Bio­gen's Spin­raza and No­var­tis' Zol­gens­ma, are ad­min­is­tered by in­jec­tion to the spinal cord and IV in­fu­sion, re­spec­tive­ly. But route of ad­min­is­tra­tion isn't the on­ly thing set­ting Evrys­di apart from ri­vals.
From the start, Roche promised to "un­der­whelm" with Evrys­di's price com­pared to com­peti­tors. The phar­ma set the price on a scale based on a child's weight, max­ing out when they reach 44 lbs at about 6 years of age. So for an in­fant who weighs 15 lbs and is less than 2 years old, for ex­am­ple, the an­nu­al price of Evrys­di would be less than $100,000, a spokesper­son told End­points News back in Jan­u­ary. Zol­gens­ma, on the oth­er hand, earned it­self the no­to­ri­ous ti­tle of most ex­pen­sive drug in the world at $2.1 mil­lion per pa­tient.
Evrys­di raked in more than $639 mil­lion in 2021 (602 mil­lion CHF), com­pared to just over $1.9 bil­lion for Spin­raza and $1.35 bil­lion for Zol­gens­ma.
As the weath­er heats up for spring, so might Roche's ri­val­ry with Bio­gen and No­var­tis. The FDA grant­ed Roche a pri­or­i­ty re­view for its sup­ple­men­tal NDA in the new­born group back in Jan­u­ary, and the com­pa­ny said at the time that it ex­pects a de­ci­sion by May 30.