Roche vet Jean-Jacques Ga­raud woos in­ter­na­tion­al be­liev­ers in his French star­tup's take on sep­tic shock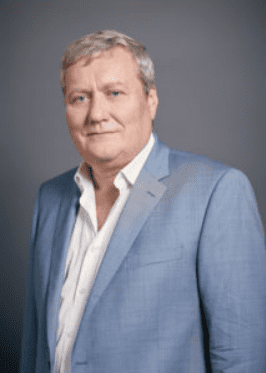 Jean-Jacques Ga­raud
When Jean-Jacques Ga­raud left the top role in re­search and ear­ly de­vel­op­ment at Roche to build and ad­vise ear­ly-stage biotechs in his na­tive Paris, one fledg­ling quick­ly drew close to his heart.
The start­up, In­otrem, was de­vel­op­ing an im­munother­a­py to treat sep­tic shock. Hav­ing trained as a crit­i­cal care physi­cian be­fore mov­ing to Scher­ing-Plough and then No­var­tis, Ga­raud was all too fa­mil­iar with the dearth of treat­ments for sep­sis, which is dead­ly even in de­vel­oped coun­tries, claim­ing more than a quar­ter-mil­lion deaths in the US each year.
To­geth­er with co-founders Sébastien Gi­bot and Marc De­rive (De­rive did his PhD at Gi­bot's lab and is now In­otrem's CSO), he swift­ly gath­ered €18 mil­lion from French VCs An­dera Part­ners and Sofinno­va Part­ners, as well as the trans­fer seed fund known as In­serm and Swiss play­er Bio­Med­In­vest. But for the next round of fund­ing, Ga­raud told Phar­ma Board­room ear­li­er this year, he'd be look­ing to bring in in­ter­na­tion­al in­vestors out­side of France and Eu­rope.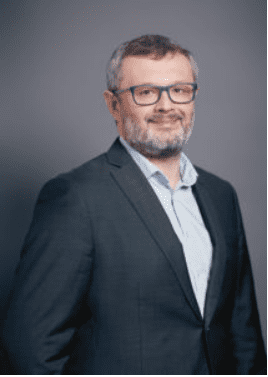 Marc De­rive
And bring in in­ter­na­tion­al in­vestors he did. Morn­ing­side Ven­tures, which traces its roots to Hong Kong, is lead­ing In­otrem's €39 mil­lion Se­ries B. New York-based In­vus al­so joined the syn­di­cate.
"This fi­nanc­ing val­i­dates the po­ten­tial of our tech­nol­o­gy plat­form cen­tered on the TREM-1 path­way and of our lead drug can­di­date for sep­tic shock, nan­gi­botide, which will be en­ter­ing a large Phase IIb clin­i­cal tri­al lat­er this year," Ga­raud said in a state­ment.
Char­ac­ter­ized by dan­ger­ous­ly low blood pres­sure, sep­tic shock is the most se­vere com­pli­ca­tion of sep­sis, which oc­curs when the body mounts an over­whelm­ing re­sponse to an in­fec­tion, lead­ing to or­gan fail­ures. While an­tibi­otics can help tamp down the in­fec­tion, nei­ther it nor sup­port­ive care ad­dress­es the un­der­ly­ing shock.
In­otrem's hy­poth­e­sis is that by in­hibit­ing TREM-1 — a re­cep­tor ex­pressed on myeloid cells — its pep­tide drug can mod­u­late the im­mune at­tack with­out com­plete­ly stop­ping the in­flam­ma­to­ry re­sponse from clear­ing harm­ful bac­te­ria.
The field is not packed, but the biotech is not alone ei­ther. Berlin-based Adrenomed is tack­ling a tar­get called adrenomedullin, while Medicxi-backed UK start­up Crit­i­cal Pres­sure reck­ons hit­ting DDAH1 is the way to go.
With the new fund­ing, In­otrem plans to launch a glob­al Phase IIb tri­al to test that the­o­ry, re­cruit­ing 450 pa­tients and test­ing two dos­es of nan­gi­botide against stan­dard of care and place­bo.
Keep­ing his phar­ma con­nec­tions close, Ga­raud has al­so se­cured a part­ner­ship with Roche on a com­pan­ion di­ag­nos­tic tool based con­cen­tra­tion of TREM-1 in pa­tients.
In ad­di­tion to sep­tic shock, In­otrem is al­so de­vel­op­ing its TREM-1 drugs in car­dio­vas­cu­lar dis­eases and chron­ic in­flam­ma­to­ry con­di­tions.