Roche's big PhI­II Tecen­triq/Cotel­lic com­bo study for colon can­cer fails, dam­ag­ing Ex­elix­is shares
The Tecen­triq team at Roche/Genen­tech has run in­to an­oth­er nasty set­back. Their PD-L1 drug, com­bined with Cotel­lic, failed to make a sig­nif­i­cant dif­fer­ence on over­all sur­vival among col­orec­tal can­cer pa­tients in the Phase III study. And the fail­ure will have the biggest im­pact on Roche's part­ner Ex­elix­is, which had a lot rid­ing on the IM­blaze370 tri­al.
The key les­son for in­ves­ti­ga­tors: The vast ma­jor­i­ty of the pa­tients in the study had mi­crosatel­lite sta­ble tu­mors, and they're flag­ging the out­come here as fresh ev­i­dence that check­points in gen­er­al won't have much chance of suc­cess. They had been bank­ing on ear­ly tri­al re­sults in­di­cat­ing that adding a MEK in­hibitor — Cotel­lic — could make a big dif­fer­ence. But that the­o­ry has gone down in flames.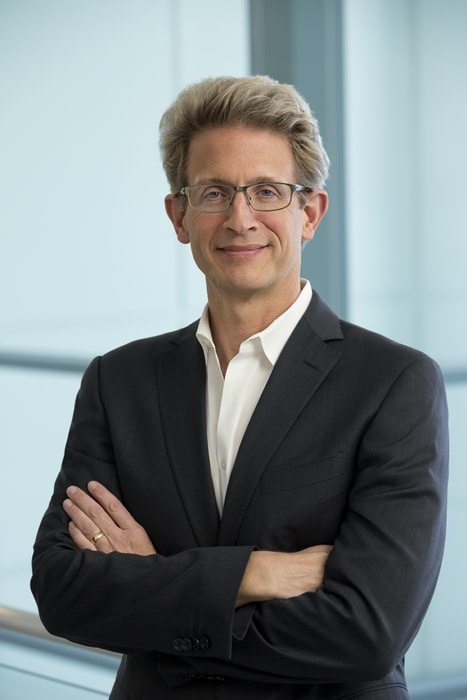 Michael Mor­ris­sey
A num­ber of an­a­lysts had ear­li­er giv­en this study — which used re­go­rafenib (Sti­var­ga) for the con­trol arm — a good shot at suc­cess. There were no da­ta in the re­lease, which will like­ly be re­leased at a lat­er con­fer­ence.
Ex­elix­is' shares had dropped by about 13% on af­ter­noon trad­ing.
The Phase III fail­ure comes a month af­ter the de­vel­op­ment part­ners were forced to halt en­roll­ment of pa­tients in the Phase II MOD­UL study af­ter mon­i­tors tracked a string of deaths in a co­hort of pa­tients in the tri­al. One of those deaths was trig­gered by car­dio­genic shock, which was linked to the com­bo.
Tecen­triq has stum­bled bad­ly be­fore in clin­i­cal tri­als. But as the third big PD-1/L1 to hit the mar­ket, it's al­so had some no­table suc­cess­es. Most re­cent­ly the FDA of­fered a quick de­ci­sion on a triple com­bo us­ing Tecen­triq with Avastin and chemo for front­line lung can­cer, where Mer­ck has dom­i­nat­ed with Keytru­da as Bris­tol-My­ers scram­bled to be com­pet­i­tive.
In Q1 Mer­ck hit $1.46 bil­lion in Keytru­da rev­enue, up 151% as the phar­ma gi­ant con­tin­ued to out­pace Bris­tol-My­ers on lung can­cer. Bris­tol-My­ers' Op­di­vo, which got out to an ear­ly lead, scored $1.51 bil­lion, leav­ing them vul­ner­a­ble to drop­ping back to the num­ber two spot. Roche, mean­while, re­port­ed Q1 rev­enue of on­ly $139 mil­lion for Tecen­triq.
Roche, of course, will move along with 50 oth­er stud­ies for Tecen­triq, but Ex­elix­is will be forced to work through the sting­ing fail­ure with sig­nif­i­cant­ly less to of­fer in­vestors in terms of fresh cat­a­lysts to look to.
"We will con­tin­ue to work with Genen­tech on the eval­u­a­tion of co­bime­tinib's po­ten­tial in oth­er tu­mor types, in­clud­ing in melanoma, in which there are two on­go­ing phase 3 piv­otal tri­als," said Ex­elix­is CEO Michael Mor­ris­sey in a state­ment. "Sep­a­rate­ly, Ex­elix­is re­mains fo­cused on and com­mit­ted to max­i­miz­ing the po­ten­tial of the cabozan­ti­nib fran­chise through our com­mer­cial ac­tiv­i­ties and on­go­ing clin­i­cal de­vel­op­ment pro­gram eval­u­at­ing the com­pound alone, or in com­bi­na­tion with im­mune check­point in­hibitors, across nu­mer­ous tu­mor types."