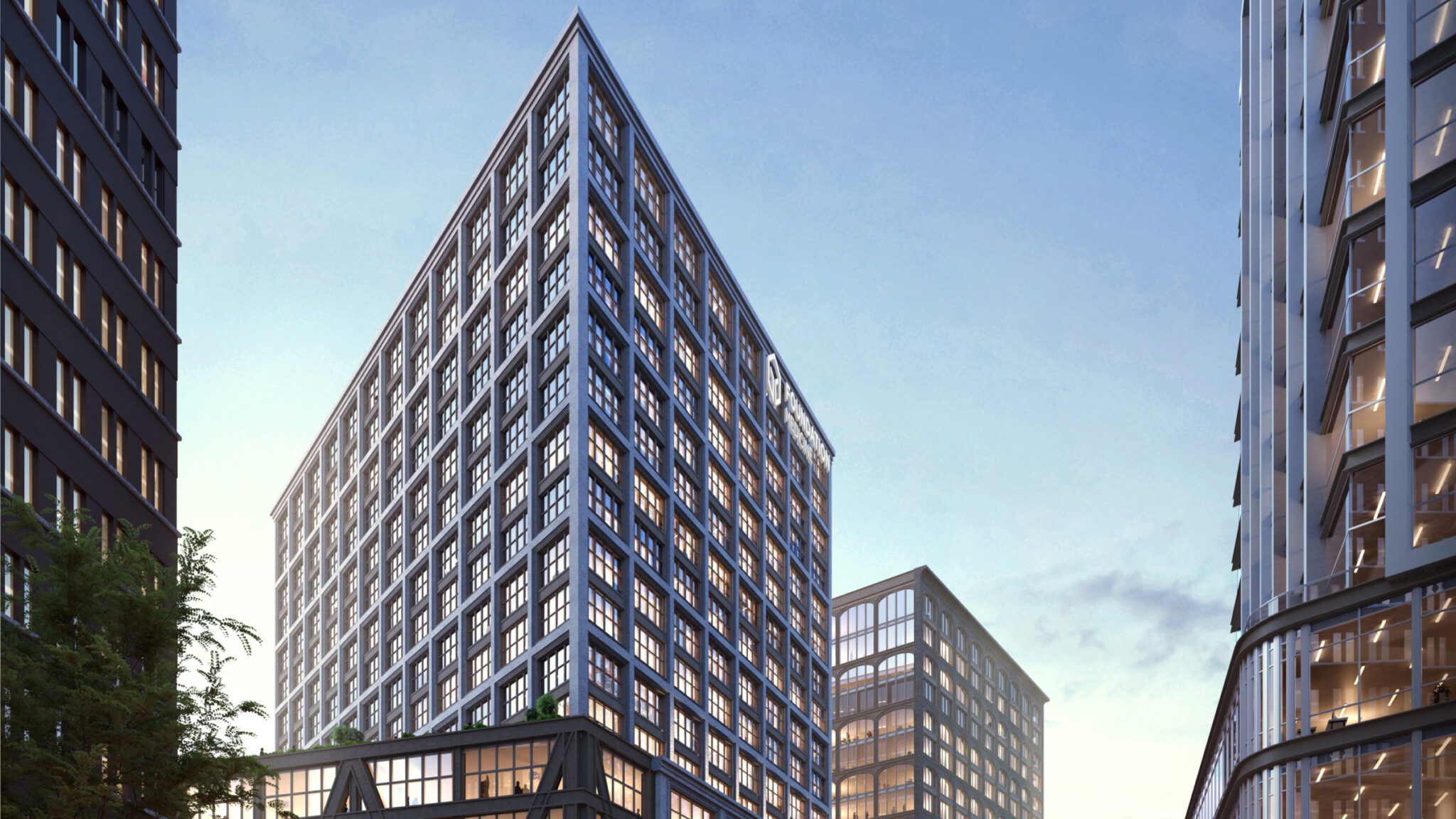 Rendering of the planned building at 400 Summer St. (WS Development)
Roche's Foun­da­tion Med­i­cine is get­ting a new 16-sto­ry home in Boston's Sea­port Dis­trict
A de­vel­op­er and an in­vest­ment firm have joined to­geth­er to add yet an­oth­er biotech build­ing to Boston's sky­line. And to­day, a pri­vate eq­ui­ty firm has joined the ven­ture.
KKR an­nounced to­day that it com­plet­ed an in­vest­ment and is now in a joint ven­ture with WS De­vel­op­ment and the Pub­lic Sec­tor Pen­sion In­vest­ment Board for 400 Sum­mer Street, a life sci­ence tow­er un­der con­struc­tion in Boston's Sea­port Dis­trict. The amount that KKR in­vest­ed in­to the con­struc­tion of the project re­mains undis­closed.
400 Sum­mer Street will be a 16-sto­ry build­ing lo­cat­ed in the cen­ter of Boston's Sea­port Dis­trict sub­mar­ket. The 635,000 square foot prop­er­ty will serve as the head­quar­ters of Boston biotech and Roche sub­sidiary Foun­da­tion Med­i­cine, which has leased all of the lab­o­ra­to­ry and of­fice space.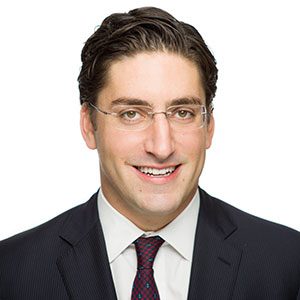 Justin Pat­tner
Foun­da­tion Med­i­cine was the per­son­al­ized med­i­cine firm that Roche spent $2.4 bil­lion on in 2018 to com­plete­ly buy out the com­pa­ny.
"We have a strong con­vic­tion in life sci­ences re­al es­tate and be­lieve there will be last­ing de­mand for high-qual­i­ty lab and work space in the world's top in­no­va­tion cen­ters," said KKR part­ner Justin Pat­tner in a state­ment.
De­mand for lab space and of­fice space is at an all-time high, set­ting records and com­pe­ti­tion over the next year. The post-pan­dem­ic re­al es­tate mar­ket shows no signs of be­ing slow — rather, it's in­creas­ing and quite frankly, boom­ing.
"Record-set­ting de­mand over the past 12 months is ex­pect­ed to con­tin­ue, dri­ving in­tense com­pe­ti­tion for lab space un­til 2022/2023 when new de­vel­op­ments and con­ver­sions are de­liv­ered," said Jonathan Varho­lak, a CBRE vice chair­man spe­cial­iz­ing in life-sci­ences and Boston-area re­al es­tate in an in­ter­view with the Boston Re­al Es­tate Times in Ju­ly.
There is al­so the as­pect of lim­it­ed space in the near fu­ture near Cam­bridge, so oth­er com­pa­nies must go to oth­er parts of Boston to lease al­ready built spaces — but they are not enough.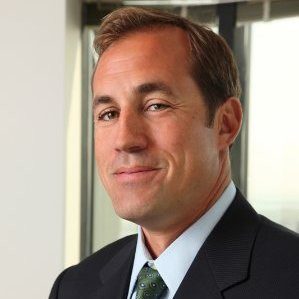 Jonathan Varho­lak
Boston is in the lead in terms of new lab space de­vel­op­ment, with 11 mil­lion square feet cur­rent­ly un­der con­struc­tion, ac­cord­ing to a re­port re­leased by JLL ear­li­er this month. How­ev­er, near­ly all the space ex­pect­ed to de­liv­er this year is pre-leased, as well as rough­ly half of the 8 mil­lion square feet ex­pect­ed to de­liv­er next year.
Part of the in­crease in ac­tiv­i­ty can be traced back to ven­ture cap­i­tal fund­ing. Be­tween March 2020 and March 2021 dur­ing the height of the Covid pan­dem­ic, Boston biotech/bio­phar­ma star­tups and es­tab­lished com­pa­nies have re­ceived close to $9.6 bil­lion in ven­ture cap­i­tal fund­ing, ac­cord­ing to a CBRE re­port.
Through all in­di­ca­tions, Boston's life sci­ence re­al es­tate mar­ket has not slowed down af­ter the pan­dem­ic — and does not plan to any time soon.