Roche's he­mo­phil­ia drug slash­es bleed­ing rate, boost­ing block­buster pro­jec­tions — but doubts on safe­ty linger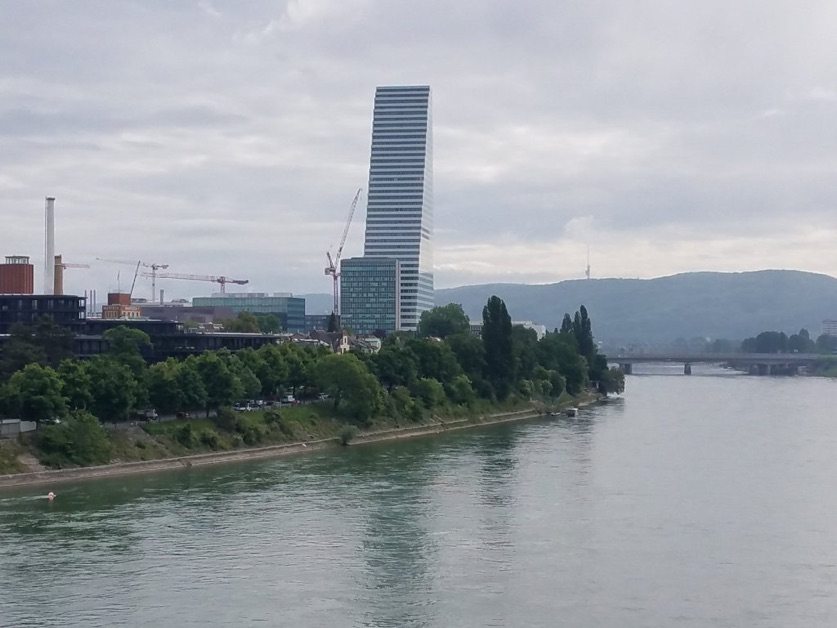 Roche HQ in Basel on May 21, 2017 /

John Mc­Carter
---
Roche served up an­oth­er por­tion of late-stage da­ta on its he­mo­phil­ia drug emi­cizum­ab (ACE910), un­der­scor­ing why an­a­lysts be­lieve the Swiss phar­ma gi­ant has an­oth­er block­buster drug on its hands.
Prep­ping for an up­com­ing sci­ence con­fer­ence, in­ves­ti­ga­tors re­port­ed that 62.9% of the he­mo­phil­ia A pa­tients who had de­vel­oped in­hibitors to stan­dard ther­a­pies and were on their drug had ze­ro bleed­ing episodes at 31 weeks, com­pared to on­ly 5.6% of pa­tients on by­pass­ing agents. The pa­tients saw bleed­ing rates slashed for all kinds of bleeds re­viewed, from all bleeds to joint bleeds, with a clear win on a qual­i­ty of life mea­sure­ment as well. And in a small sub­set of pa­tients pro­vid­ed a pre­emp­tive by­pass­ing agent and then emi­cizum­ab, the risk of bleed­ing dropped 79%.
But the two Phase III stud­ies Roche re­port­ed on were not with­out dan­ger. There were 2 cas­es of throm­boem­bol­ic events and 3 in­stances of throm­bot­ic mi­croan­giopa­thy. Back in Feb­ru­ary Roche rat­tled its most bull­ish fol­low­ers on this drug with the re­port that a pa­tient died from a rec­tal he­m­or­rhage af­ter be­ing treat­ed with emi­cizum­ab and a by­pass­ing agent dur­ing a break­through bleed­ing episode. The in­ci­dents were at­trib­uted to the BPAs.
As a re­sult of the ad­verse events, an­a­lysts back­ing Shire and No­vo Nordisk – both of which have he­mo­phil­ia fran­chis­es threat­ened by Roche's drug – have been spec­u­lat­ing about a pos­si­ble di­rect tie to the Roche drug. That will soon be han­dled by reg­u­la­tors. While Roche would ap­pear to have the in­side track among pa­tients who had de­vel­oped in­hibitors to stan­dard drugs, it could face re­sis­tance to its use among oth­ers with­out in­hibitors, re­strict­ing its use and lim­it­ing its com­mer­cial ap­peal.
The drug re­mains one of Roche's top Phase III prospects and one of the po­ten­tial­ly most valu­able or­phan prod­ucts now in the late-stage pipeline. Eval­u­atePhar­ma has es­ti­mat­ed 2022 sales at close to $1.5 bil­lion with the most op­ti­mistic an­a­lysts ready to mul­ti­ply that by at least two. With Roche's PD-L1 check­point drug Tecen­triq came un­der a cloud af­ter fail­ing a Phase III, suc­cess on this score is crit­i­cal.