Roche's IM­pow­er 132 hits on pro­gres­sion-free sur­vival, but Mer­ck re­mains in con­trol — for now — on front­line lung can­cer
Roche just leaped for­ward in the rank­ings of the big league lung can­cer game. But they're still not ready yet to chal­lenge a dom­i­nant Mer­ck.
The phar­ma gi­ant re­port­ed this morn­ing that its IM­pow­er 132 tri­al — a com­bi­na­tion of its PD-L1 Tecen­triq and chemo — scored promis­ing pro­gres­sive-free sur­vival da­ta among pa­tients with front­line cas­es of non-squa­mous non-small cell lung can­cer.
The tri­al, though, has not yet hit suc­cess in over­all sur­vival, leav­ing Mer­ck's dom­i­nant com­bi­na­tion of Keytru­da and chemo clear­ly out front. Re­searchers will con­tin­ue to fol­low the more than 500 pa­tients in the study, in bad need of a sig­nif­i­cant read­out for OS.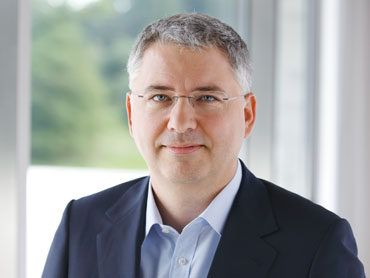 Sev­erin Schwan
With­out it, they re­main just an­oth­er by­stander.
Ever­core ISI an­a­lyst Umer Raf­fat hit that point in a re­search note out Thurs­day morn­ing. Com­par­ing time­lines, he says it seems clear that Keytru­da is out front of the Tecen­triq com­bo ri­val. He adds: "(T)he com­peti­tor read­outs have con­tin­ued to so­lid­i­fy MRK's lead­er­ship in 1L lung."
We don't know the da­ta yet, but you can be sure an­a­lysts will close­ly mea­sure every re­sult that comes out of IM­pow­er 132, one of the top com­pet­i­tive tri­als in the im­muno-on­col­o­gy field. In a re­cent meet­ing with Bern­stein an­a­lyst Tim An­der­son, Roche CEO Sev­erin Schwan not­ed that:
Keytru­da is ahead, but de­pend­ing on how var­i­ous tri­als read out, ROG could be back in the game, par­tic­u­lar­ly with IM­pow­er 132.
Roche, though, is ready to talk about an ap­proval now.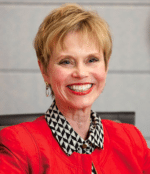 San­dra Horn­ing
"The IM­pow­er132 study showed TECEN­TRIQ plus chemother­a­py pro­longed the time peo­ple with this type of ad­vanced lung can­cer lived with­out their dis­ease wors­en­ing. We will dis­cuss these re­sults with health au­thor­i­ties," said Roche CMO San­dra Horn­ing in a pre­pared state­ment.
Up to now, Bris­tol-My­ers Squibb has been Mer­ck's chief com­pe­ti­tion. But Bris­tol-My­ers' ap­proach to front­line lung can­cer in­volves treat­ing them with a com­bi­na­tion of Op­di­vo and Yer­voy af­ter iden­ti­fy­ing pa­tients with a high tu­mor mu­ta­tion bur­den, which so far re­mains dif­fi­cult to do. Bris­tol's re­searchers are a long way from giv­ing up on this, but they al­so have a long way to go be­fore they can con­vince most an­a­lysts that they have a shot of tak­ing on Mer­ck.
For now, check­points plus chemo re­main the way to go in this big can­cer field.