Roche's new flu drug con­tin­ues to rack up PhI­II suc­cess­es — but can it beat gener­ic Tam­i­flu with out­comes like this?
Roche's cam­paign to cre­ate a suc­ces­sor to Tam­i­flu took one step for­ward to­day with the news that Xofluza was well tol­er­at­ed in chil­dren tak­ing the flu med. But once again it's "com­pa­ra­ble" to Tam­i­flu, the fran­chise drug at Roche that's been shred­ded by copy­cat ri­vals since the drug came off patent.
And that could be two steps back.
We won't get the hard num­bers on MIN­I­S­TONE-II un­til lat­er, but Roche's bot­tom line here is that Xofluza is just as good as the world's lead­ing an­tivi­ral med, now avail­able cheap. That leaves Roche mak­ing the case that the one-dose reg­i­men for Xofluza is eas­i­er and more cer­tain to do the job, avoid­ing the risk of pro­long­ing the flu — which can be dan­ger­ous — and see­ing it spread fur­ther and faster if the dos­ing isn't com­plet­ed prop­er­ly.
But is "com­pa­ra­ble" a good enough ar­gu­ment for pay­ers who have to choose be­tween a cheap and pop­u­lar main­stay or a brand­ed new ar­rival?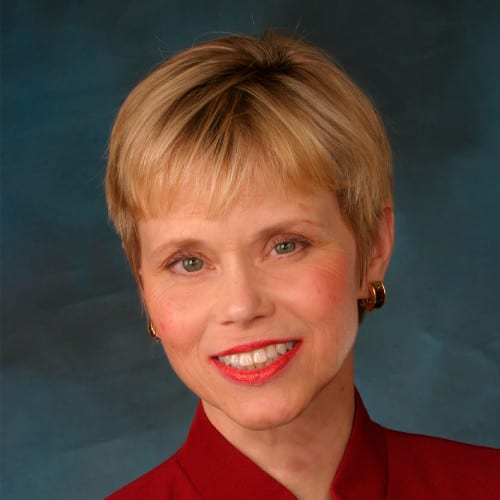 San­dra Horn­ing Linkedin
Roche has had to ex­plain sim­i­lar com­par­isons be­fore, in­clud­ing CAP­STONE-II, where Roche demon­strat­ed a sig­nif­i­cant re­duc­tion in time need­ed to show an im­prove­ment in symp­toms — com­pared to a place­bo. The da­ta on Xofluza and Tam­i­flu were not sig­nif­i­cant­ly dif­fer­ent. And that mir­rored re­sults from CAP­STONE-I, of­fer­ing com­pelling ev­i­dence of sim­i­lar­i­ty.
But Roche is still de­ter­mined to make this a hit in a ma­jor, an­nu­al mar­ket.
"Chil­dren need new med­i­cines for the flu be­cause they are at high­er risk of de­vel­op­ing the flu and more like­ly to have com­pli­ca­tions such as breath­ing prob­lems and pneu­mo­nia. These flu com­pli­ca­tions, which in some cas­es can be fa­tal, lead to ap­prox­i­mate­ly one mil­lion chil­dren un­der five be­ing ad­mit­ted to the hos­pi­tal glob­al­ly every year," said Genen­tech CMO San­dra Horn­ing.
So­cial im­age: Shut­ter­stock