Roche's Tecen­triq scores again on a piv­otal front­line lung can­cer tri­al, po­si­tion­ing them against Mer­ck, Bris­tol-My­ers
Roche $RHH­BY nailed some bad­ly need­ed suc­cess in its late-stage cam­paign to build a mar­ket for its PD-L1 drug Tecen­triq to­day, post­ing a win for its Phase III IM­pow­er130 com­bi­na­tion study on both over­all sur­vival as well as pro­gres­sion-free sur­vival for a key group of lung can­cer pa­tients.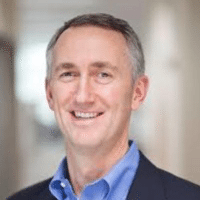 Daniel O'Day
Com­bined with chemo and Abrax­ane, in­ves­ti­ga­tors say that the Tecen­triq com­bo sig­nif­i­cant­ly ex­tend­ed the lives of pa­tients in the front­line set­ting for ad­vanced non-squa­mous non-small cell lung can­cer. We won't get to see da­ta un­til a fu­ture con­fer­ence, but IM­pow­er130 has been wide­ly viewed as crit­i­cal to Roche's plans in the on­col­o­gy field, where the phar­ma gi­ant has been watch­ing Mer­ck $MRK and Bris­tol-My­ers Squibb make block­buster ad­vances.
Roche has been work­ing hard to gain ground in front­line lung can­cer, where Mer­ck has held sway with im­pres­sive tri­al re­sults. In dis­cus­sions with an­a­lysts, Roche chief Daniel O'Day has sound­ed a bull­ish note for its chances, say­ing the tri­al da­ta "will di­men­sion­al­ize the first-line lung can­cer space in 2018."
The score here al­so helps a bad­ly bruised Cel­gene, which has been ham­mered by fail­ures and re­ver­sals at a crit­i­cal point in its his­to­ry.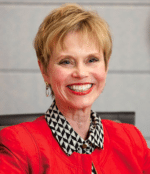 San­dra Horn­ing
Bris­tol-My­ers Squibb $BMY, mean­while, is in dan­ger of los­ing its crown as the top earn­er among the PD-1/L1 lead­ers, as they've en­coun­tered some stiff head­winds for their case on a first-line strat­e­gy for lung can­cer.
Roche's big Genen­tech group has now re­port­ed three pos­i­tive piv­otals on Tecen­triq, but they've al­so record­ed sev­er­al set­backs along the way, in­clud­ing a fail­ure for the re­cent read­out on their check­point com­bined with Ex­elix­is' Cotel­lic for col­orec­tal can­cer.
We'll be at AS­CO this week­end up­dat­ing the tri­al da­ta for the top can­cer drugs.
Roche's San­dra Horn­ing re­port­ed: "We will share these re­sults with glob­al health au­thor­i­ties with the goal of bring­ing this po­ten­tial treat­ment op­tion to peo­ple with this dis­ease."