Roche's triplet in­volv­ing Tecen­triq clears the PFS bar for melanoma when added to BRAF/MEK com­bo
In a "check the box" ex­er­cise, Roche said it has shown that adding Tecen­triq to a com­bo of Cotel­lic and Zelb­o­raf was ef­fec­tive in ex­tend­ing pro­gres­sion-free sur­vival in melanoma pa­tients com­pared to place­bo plus the two drugs.
Pa­tients with pre­vi­ous­ly un­treat­ed BRAF V600 mu­ta­tions were re­cruit­ed to the Phase III study, dubbed IM­spire150.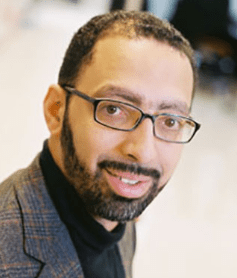 Levi Gar­raway
Cotel­lic (which was ini­tial­ly de­vel­oped by Roche part­ner Ex­elix­is) and Zelb­o­raf are al­ready ap­proved to treat BRAF V600E or V600K mu­ta­tion-pos­i­tive un­re­sectable or metasta­t­ic melanoma. While the lat­ter blocks some BRAF ki­nas­es, the for­mer is be­lieved to help break treat­ment re­sis­tance by al­so in­hibit­ing MEK1/2.
Some­times, though, that's still not enough, thus the at­tempts to add a third agent to in­crease the dura­bil­i­ty of treat­ment — ei­ther a tar­get­ed ther­a­py or, in this case, an im­munother­a­py.
Roche has tried to test a com­bo of Tecen­triq plus just Cotel­lic for treat­ment-naive cas­es, but that com­bi­na­tion failed to beat stan­dard-of-care Keytru­da in a sep­a­rate tri­al, IM­spire170, un­veiled ear­li­er this year.
The phar­ma gi­ant record­ed around $44 mil­lion in Cotel­lic sales in the first three quar­ters of 2019, while Tecen­triq fetched over $1.3 bil­lion.
Cotel­lic and Zelb­o­raf had two heavy­weight ri­vals in No­var­tis, which mar­kets Mekin­ist and Tafin­lar, as well as Pfiz­er af­ter it snapped up Ar­ray and its Mek­tovi/Braftovi pair­ing. All play­ers are look­ing to go be­yond melanoma now — Pfiz­er is es­pe­cial­ly keen about the prospects in col­orec­tal can­cer — though Roche has suf­fered some set­backs.
Stifel an­a­lyst Stephen Wil­ley has pre­vi­ous­ly de­scribed the triplet vs dou­blet com­par­i­son as more of a "check the box" than "ex­pand the mar­ket" move.
The next step will be to check the reg­u­la­to­ry box.
"By com­bin­ing a can­cer im­munother­a­py with tar­get­ed ther­a­pies, we hope to of­fer a new ap­proach that im­proves out­comes for peo­ple with ad­vanced, BRAF-mu­tant melanoma," CMO Levi Gar­raway said in a state­ment.