Sage ap­pears set for a break­through FDA OK on post­par­tum de­pres­sion drug, but who's go­ing to use it?
Sage can start this week with a fair­ly firm idea on the time­line for its ini­tial trans­for­ma­tion in­to a mar­ket­ing op­er­a­tion, with the FDA and its out­side ex­perts ap­pear­ing to bless their land­mark drug brex­anolone for post­par­tum de­pres­sion. What they don't know is who is go­ing to buy it.
The FDA's ex­pert pan­el vot­ed to back the drug's risk/ben­e­fit pro­file by a wide mar­gin, 17 in fa­vor and on­ly 1 against, with sev­er­al of the votes cast with an en­thu­si­as­tic en­dorse­ment for the po­ten­tial here. Com­ing in the wake of an up­beat in­ter­nal as­sess­ment at the agency, the writ­ing ap­pears to be on the wall for an OK by the De­cem­ber 19 PDU­FA date.
But the same sources have al­so in­di­cat­ed that for a new drug like this, tied to episodes of un­con­scious­ness among the small group of pa­tients who have tak­en a drug de­signed for a very large pop­u­la­tion — some­thing that may well have scut­tled any ap­pli­ca­tion ahead of the lib­er­al reg­u­la­to­ry era we're in now — it al­so ap­pears like­ly that the ap­proval will come with a re­quire­ment that pa­tients un­der­go the bur­den­some 72-hour in­fu­sion process un­der 24/7 med­ical care. And that's like­ly to se­vere­ly rein in de­mand for the drug.
That sen­ti­ment may have weighed down the biotech's share price. The stock was down 5% in Mon­day morn­ing trad­ing.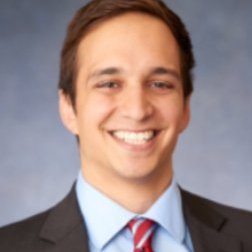 Paul Mat­teis
Stifel's Paul Mat­teis was com­fort­able with the ap­par­ent reg­u­la­to­ry at­ti­tude on abuse po­ten­tial, leav­ing the door open to an ap­proach that works for sleep­ing pills. But the ex­perts balked at home in­fu­sion, want­i­ng a set of des­ig­nat­ed fa­cil­i­ties that can in­fuse the ther­a­py over 60 hours with a 12-hour fol­lowup on safe­ty.
Al­though it was clear that FDA (and of course Sage $SAGE) would have liked to be able to OK in-home in­fu­sions and min­i­mize the bur­den for post-par­tum moth­ers, the agency – and the pan­elists – saw (loss of con­scious­ness) risks as too salient and too un­pre­dictable to al­low for use with­out rig­or­ous mon­i­tor­ing. It re­mains to be seen how spe­cif­ic FDA will be with the type of cen­ter in which it al­lows for use, but over­all the dis­cus­sion here was con­sis­tent with what one would've ex­pect­ed from the brief­ing book. Pan­elists asked for a va­ri­ety of things like clear treat­ment pro­to­cols, specifics on mon­i­tor­ing, and a few even men­tioned a black box warn­ing for "falls" would be a smart add; FDA not­ed it still needs to ham­mer out the de­tails of a REMS/la­bel, but its pro­pos­al for the for­mer is to cer­ti­fy health­care fa­cil­i­ties and have a cer­tain list of cri­te­ria that a fa­cil­i­ty can at­test to (con­tin­u­ous mon­i­tor­ing through 12-hours post in­fu­sion). On what ad­di­tion­al da­ta could be col­lect­ed for home in­fu­sions the pan­el was pret­ty vague, hop­ing for a large post-mar­ket­ing safe­ty data­base and/or stud­ies that could look at the ef­fi­ca­cy of short­er du­ra­tion reg­i­mens.
Add it all up, and Mat­teis is mak­ing a pre­dic­tion of $300 mil­lion in peak sales.
The mar­ket, though, is less in­ter­est­ed in the strings put on this ap­proval than the un­der­stand­ing they can glean about the FDA's ap­proach to their oral fol­lowup SAGE-217. That drug is the key to un­lock­ing the block­buster mar­ket avail­able here. And so far, so good, with reg­u­la­tors gear­ing up to re­view a drug that has — so far — not been tied to the same safe­ty is­sues.
With safe­ty da­ta on 140 pa­tients, Sage is still walk­ing on an in­cred­i­bly risky tightrope as it nav­i­gates its way in­to the mar­ket. Once used in a big­ger pop­u­la­tion, the drug is ripe for con­tro­ver­sy if new is­sues arise. On the oth­er hand, if Sage mas­ters the change and gets green-light­ed for PPD, it will be well on its way to jus­ti­fy­ing its multi­bil­lion-dol­lar val­u­a­tion.
The stakes are enor­mous.