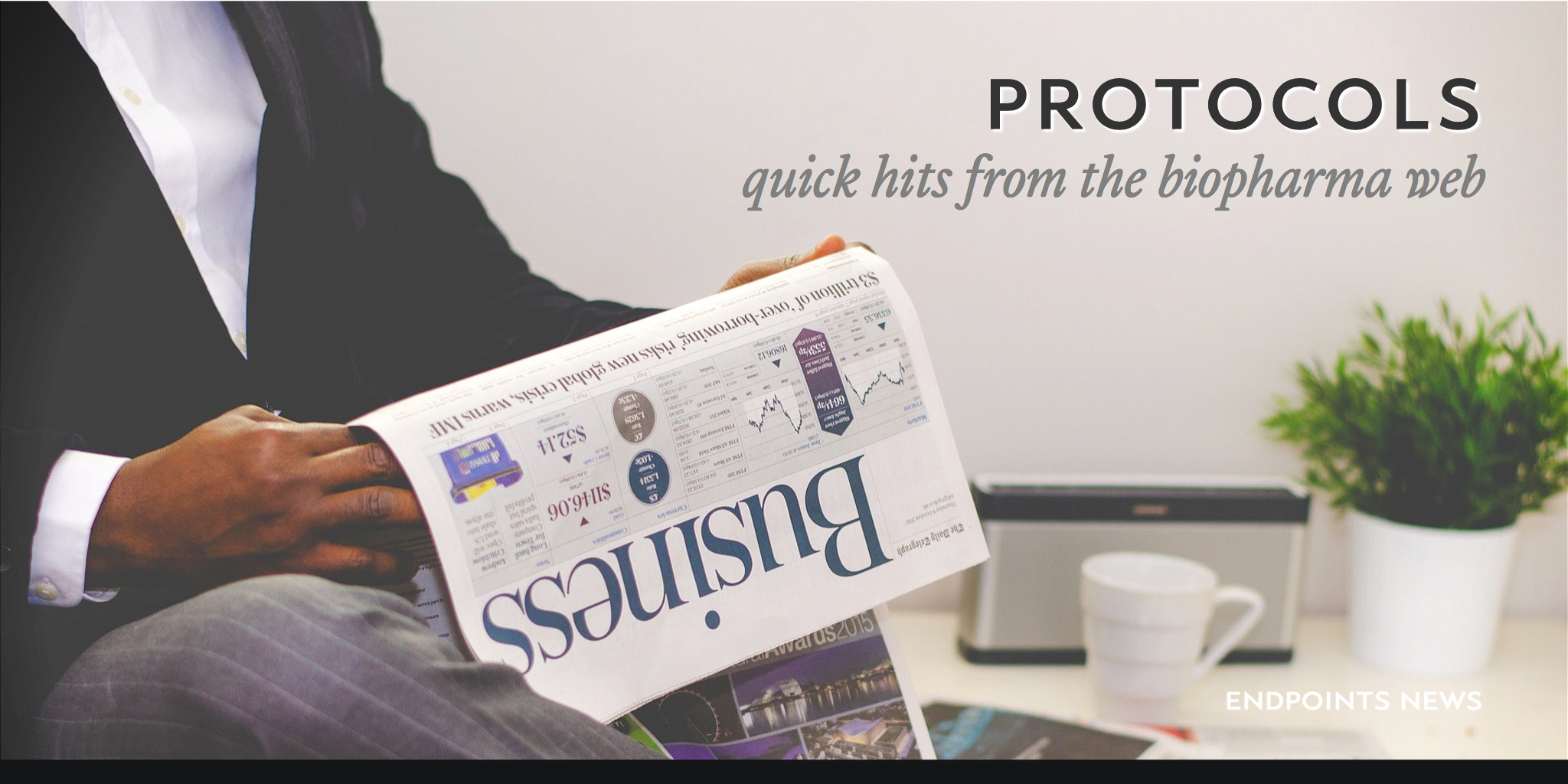 Sage con­firms sus­pen­sion of 2 de­pres­sion tri­als af­ter PhI­II flop; Es­pe­ri­on fol­lows up maid­en ap­proval with com­bo OK
→ In the wake of a flop in the cru­cial Phase III MOUN­TAIN study, Sage Ther­a­peu­tics con­firmed in its quar­ter­ly up­date that it's sus­pend­ed en­roll­ment in two oth­er piv­otal tri­als for the oral de­pres­sion drug SAGE-217 (or zu­ra­nolone) as it awaits guid­ance from the FDA. While RED­WOOD (mea­sur­ing re­lapse) and RAIN­FOR­EST (for pa­tients with both ma­jor de­pres­sive dis­or­der and in­som­nia) are on hold pend­ing amend­ments, though, the open-la­bel SHORE­LINE has com­plet­ed en­roll­ment. CEO Jeff Jonas re­mained tight-lipped about what spe­cif­ic tweaks they are con­sid­er­ing for the pro­gram, re­it­er­at­ing on­ly there have been is­sues with com­pli­ance and room for a high­er dose.
→ Es­pe­ri­on Ther­a­peu­tics — fresh off the high of its maid­en FDA ap­proval for cho­les­terol-fight­er be­mpe­doic acid (brand­ed Nexle­tol) last week — was wide­ly ex­pect­ed to win the agency's en­dorse­ment for the com­bi­na­tion of be­mpe­doic acid and eze­tim­ibe (an­oth­er cho­les­terol-low­er­ing med­i­cine). The com­bi­na­tion ther­a­py, chris­tened Nexl­izet, crossed the fin­ish line late on Wednes­day. Nexl­izet will launch in Ju­ly 2020, a few months af­ter Nexle­tol launch­es.
→ Among oth­er rec­om­men­da­tions, the EMA on Fri­day backed two ther­a­pies: Boehringer In­gel­heim's nintedanib for sys­temic scle­ro­sis-as­so­ci­at­ed in­ter­sti­tial lung dis­ease, which was ap­proved by the FDA last Sep­tem­ber; and Take­da's sub­cu­ta­neous for­mu­la­tion of the bi­o­log­ic vedolizum­ab as a main­te­nance ther­a­py in ac­tive ul­cer­a­tive col­i­tis or Crohn's dis­ease (the IV for­mu­la­tion is al­ready ap­proved in the US and Eu­rope).