Sage files for an ap­proval for its 'break­through' ther­a­py for post­par­tum de­pres­sion
Sage Ther­a­peu­tics $SAGE is rolling the dice on their "break­through" drug for post­par­tum de­pres­sion.
The Cam­bridge, MA-based biotech has filed for an FDA ap­proval of brex­anolone IV, pitch­ing the ther­a­py in a shot at its first ever mar­ket­ed drug af­ter gain­ing the break­through drug path­way from both the FDA and the EMA.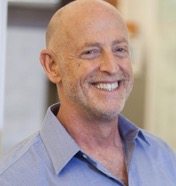 Jeff Jonas, Sage CEO
Sage has field­ed pos­i­tive da­ta from two small late-stage stud­ies of a drug aimed at a ma­jor mar­ket which in­volves 10% to 20% of all moth­ers giv­ing birth in any giv­en year. But it al­so re­quires a 60-hour in­fu­sion pe­ri­od, rais­ing a re­mark­ably high hur­dle to adop­tion. Some an­a­lysts be­lieve that this will re­quire a home in­fu­sion kit to make it work com­mer­cial­ly, though Sage al­so has a pill form of the drug it's push­ing in the clin­ic.
The biotech re­cruit­ed 226 pa­tients for its two piv­otal stud­ies for an ail­ment that af­flicts huge num­bers of women each year. Typ­i­cal­ly a dis­ease like PPD would in­volve large num­bers of pa­tients in search of two pos­i­tive out­comes, but Sage be­lieves it's right on track to break new ground and score a ma­jor OK.
An­a­lysts have pegged peak an­nu­al sales at around $400 mil­lion to $650 mil­lion.
The drug scored a 17.7-point mean re­duc­tion for the high dose and a 19.9-point im­prove­ment for the low dose in the first study for se­vere PPD com­pared to 14 points in the place­bo arm. In study two there was a 14.2-point vs 12-point dif­fer­ence in the mod­er­ate PPD group.